Welcome to the world of modern filmmaking, where even actors aren't privy to a project's story for fear of damaging leaks.
For the veteran actor that extended to his supporting turn in "Foxcatcher," the fact-based film which scored three Golden Globe nominations this week.
"I signed a non-disclosure agreement that was pretty detailed. I couldn't say anything [about the film]," Perkins tells HollywoodInToto.com. Producers feared leaks of the stars' appearance, particularly Steve Carell who underwent significant makeup to look like John du Pont.
"Foxcatcher" casts Carell as du Pont, a wrestling coach trying to transform a talented athlete (Channing Tatum) into an Olympian. Their journey takes a dark turn as du Pont's personal demons infiltrate the training.
Foxcatcher | Official Trailer HD (2014)
Perkins kept quiet about the production despite getting to know the real-life Mark Schultz, the wrestler Tatum portrays, and his existing friendship with a member of the du Pont family, Scott du Pont.
Bringing a tragic story to life filtered down to the "Foxcatcher" set, Perkins says. The production was quieter than most shoots, as director Bennett Miller kept the atmosphere steady and respectful.
"It makes it easier to act that way," says Perkins, who once described himself as a "ham and eggs" type of performer.
It helps that Perkins shared the screen with some genuinely decent peers. He speaks glowingly of his "Foxcatcher" co-stars as well as the man he went toe-to-toe with earlier this month on a separate shoot, the legendary Jon Voight.
"There's no one nicer than Jon Voight," says Perkins, who appears alongside the Oscar winner in the upcoming Bear Bryant feature "Woodlawn." Perkkins plays USC coach John McKay. The two shared adjoining makeup chairs before cameras rolled, and the "Ray Donovan" star gently quizzed Perkins on his love life and family.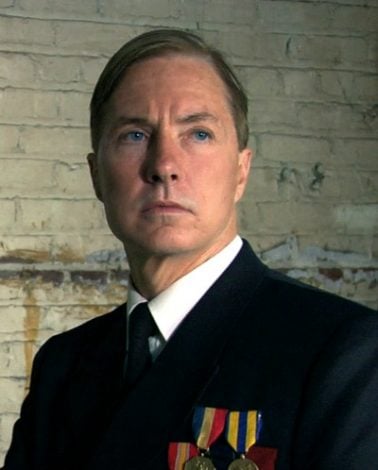 Perkins dabbled in acting as a younger man, but while serving on the crew of 1992's "Freejack" he ended up appearing in front of the camera as well. Those scenes didn't make the finished cut, but he got his Screen Actors Guild card along with a renewed sense of purpose.
The acting bug "bit me again … I really buckled down and studied," he says.
He's worked steadily ever since, from starring in "The Red Machine" to appearing in several indie horror films ("Live Evil," "Slime City Massacre" and "KatieBird" among them). He marvels at the genre's honest, passionate fan base.
"They'll tell you to your face if they don't like something you did, but they're not being mean," he says, adding he'd jump at chance to do more creative horror fare.
Perkins once raced cars and played baseball, two activities that influence his screen work. It takes discipline to remain a working actor, and the auditioning process can fray almost anyone's nerves. Perkins says he still auditions for roughly 80 percent of his roles.
"There was a point in sports when I just wasn't nervous anymore," he says. In fact, he's come to thrive under the pressures of movie production.
"I enjoy being pushed into a corner and fighting out of it … so when the sun's going down and you gotta get that shot … that's when I get to my best," he says.
DID YOU KNOW: "Foxcatcher" co-stars Channing Tatum and Lee Perkins both spent part of their youth in the same area in Florida.