Industry News
Opinion
Is Fox Nation Finding Its Voice?
Streamer's Roseanne Barr special, Jussie Smollett expose suggest just that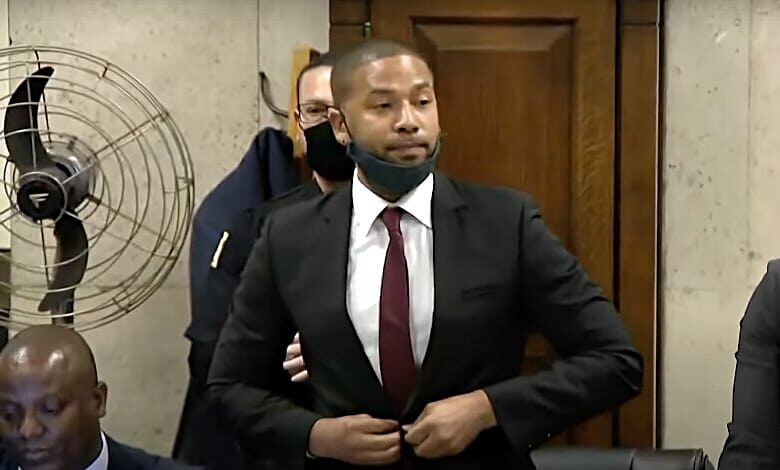 It doesn't take a college degree to figure out Fox News' success strategy.
The cable news channel delivers headlines with a right-of-center focus, the opposite of every mainstream journalism outfit around.
PBS. CNN. ABC. NBC. The New York Times. The Washington Post. Reuters. Associated Press. The L.A. Times. MSNBC. They either ignore or dismiss Red State USA, and their liberal biases have only grown worse since President Donald Trump's White House days.
Fox News does the opposite. It's that simple.
Now, Fox News' streaming platform is finding its alternative voice.
Jussie Smollett Appeals Hate Crime Hoax Conviction as Fox Nation Sets Smollett Docuseries | THR News
Fox Nation lacks the gravitas, and audience, of big streamers like Netflix, Hulu or Disney+. The platform doesn't have the depth of content those giants have, either. At least not yet.
What Fox Nation offers, though, is the courage to tell stories the competition won't.
Earlier this year, the platform debuted "Roseanne Barr: Cancel This!" The stand-up special let the comedy icon revisit her stand-up roots and defend herself against the forces that canceled her from show business.
Would any streaming platform offer Barr a similar chance? Unlikely. She hasn't had a Hollywood gig since her racially charged Tweet in 2018 shut down her career. Barr challenged the status quo by embracing Trump fans with her "Roseanne" comeback. And she paid the price for it.
RELATED: ROSEANNE'S GONE, NASTY TOM ARNOLD THRIVES
We'll soon see another Fox Nation special from a comedian who dares to challenge the preferred narratives.
"Saturday Night Live" alum Rob Schneider considered himself a Democrat for most of his career. Now, he's been red-pilled, and he routinely speaks up for free speech and medical autonomy. That means traditional streamers are less interested in giving him a platform.
He might say something … inappropriate … in their corporate eyes.
It explains why Schneider's next comedy special will appear on Fox Nation. And he isn't shy about explaining why.
I will be filming my new comedy special in the free state of Florida April 15th.

Every person in America owes Florida for standing up to Governmental & cultural tyranny these last few years. I am grateful to @FoxNation for giving me complete creative https://t.co/HB534i6zco… https://t.co/aIp0UhJtQQ

— Rob Schneider (@RobSchneider) February 16, 2023
Now, Fox Nation is prepping a new docuseries looking at one of the most fascinating scandals of the modern era.
"Empire" actor Jussie Smollett claimed he was attacked Jan. 29, 2019 by two Trump supporters on a cold Chicago street. The attackers shouted racist and homophobic slurs, doused him with an unknown chemical substance and put a noose around his neck.
The story seemed suspicious from the jump.
Why would these two men be carrying a chemical substance and a noose on a brutally cold Chicago night? Did they really recognize the actor from the Fox TV show, knowing he was an openly gay performer?
Why did Smollett resist handing his phone over to the police, and why was he still wearing the noose around his neck when they arrived?
Timeline: The Jussie Smollett investigation from first report through felony charges
Smollett's story slowly fell apart, piece by piece. He never admitted to staging the attack but was found guilty in a court of law and is still fighting his 150-day jail sentence.
The "Empire" alum, 40, is seeking a new trial, as he claims "prosecutorial misconduct" in this case was "clear and egregious," according to the 102-page document filed Wednesday with the Illinois Appellate Court and obtained by The Post.
Who wouldn't want to make a documentary, series or even feature film about such a combustible, real event?
Hollywood, for starters. Every streaming platform around, too.
The narrative doesn't fit the establishment mold. Smollett tried to frame Trump fans as being racist and homophobic. Instead, Smollett himself was guilty of manipulating the nation on the most fraught subject possible.
Race.
Enter Fox Nation. Again.
The streamer's "Jussie Smollett: Anatomy of a Hoax," debuts March 13.
The five-part docuseries will feature an exclusive interview with Abimbola and Olabinjo Osundairo, the brothers who say Smollett paid them to stage the hoax attack.
"Anatomy of a Hoax takes a deep dive into a scam that reverberated through the worlds of entertainment, pop culture and politics. We're excited for viewers to hear the real stories behind this scandal from the Osundairo brothers for the very first time," John Finley, the streaming platform's Executive Vice President said in a statement.
The Smollett saga should have been told by other outlets already. Instead, Fox Nation is stepping up. And that could be the platform's mission statement moving forward.
We tell the stories others refuse to share.
Fox Nation has other, less incendiary, projects coming soon. The streamer hired Dan Aykroyd to host a six-part comedic docuseries "A History of the World in Six Glasses."
The special will include Jim Belushi, Jon Lovitz, Kevin Nealon and George Wendt, the latter star best known for his work on the beloved sitcom "Cheers."
That could be compelling TV, but Fox Nation's hopes may rest on being the Fox News equivalent in the streaming landscape.