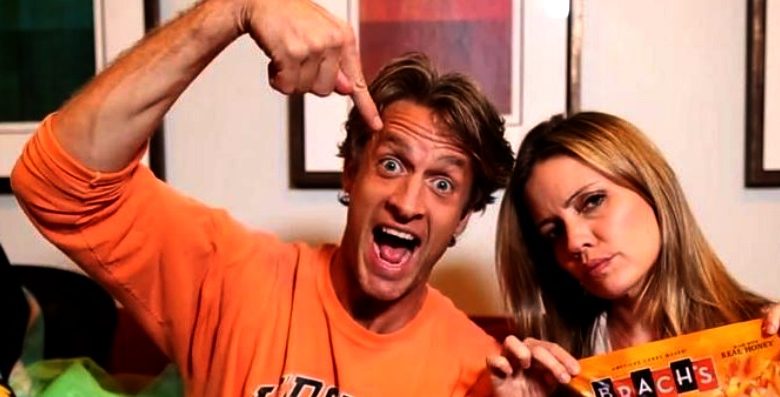 Yes, Penn and Kim Holderness make comedy videos that can be a tad too chipper. They aren't gritty or inspiring, just a family of four getting silly for our amusement. Once upon a time that might have inspired an eye roll at the most.
Now, in our social media age, the clan's high jinks draw withering condemnations, and often from fellow parents.
"Dear Holderness Family: Stop"
"The Holderness Family's Viral Rap Videos Must Be Stopped"
"'All About That Baste' Video Proves the Holderness Family Must Be Stopped"
Latest Clip "Might Be the Worst Festive Video Ever" (from the UK)
All this for a North Carolina clan trying to start a family business? Here's what Holderness family hate really means.
We Need to Rise Above the Cultural Noise: It's not enough to like or dislike something in our modern age. We have to despise it, adore it … crank our feelings up to 11 in order to be heard. It's a selfish instinct made worse by social media. The same is true across media outlets. Snow showers become "storms of the century." Generic celebrity behavior "stuns" or "amazes." A simple video clip "will change the way you see the world."
Pretty People Make Us Uncomfortable: Let's face it: Penn and Kim Holderness are an attractive couple. While we regularly applaud beautiful people on the big and small screen, our judgment shifts when it comes to folks who are supposed to be just like us. The fact that the couple's children are adorable and self-assured in front of a camera also appears to make some viewers upset.
We're Suspicious of (Other People's) Success: Penn Holderness quit his job to start his own video business. Apparently, he's succeeded beyond reasonable expectations. He even landed a new reality show on UP TV. That's the American Dream in a nutshell. He took a big risk, likely worked his tail off along the way, and now he's enjoying the rewards. That hardly shields the family from attacks, both general and personal. We're still in an Occupy Wall Street mindset. Too many slam successful people rather than emulate them.
Stuff White People Like: Many Holderness critics discuss the family's race in a pejorative manner. "Perhaps you have thought to yourself, This is a charming bit of silliness! I like these healthy, well-adjusted-seeming whites," says The Concourse at Deadspin.com. The family does typically "white" things, according to some online critics and commentators, making them the subject of scorn. Does it need to be said how ugly those comments would sound if the race in question was switched?