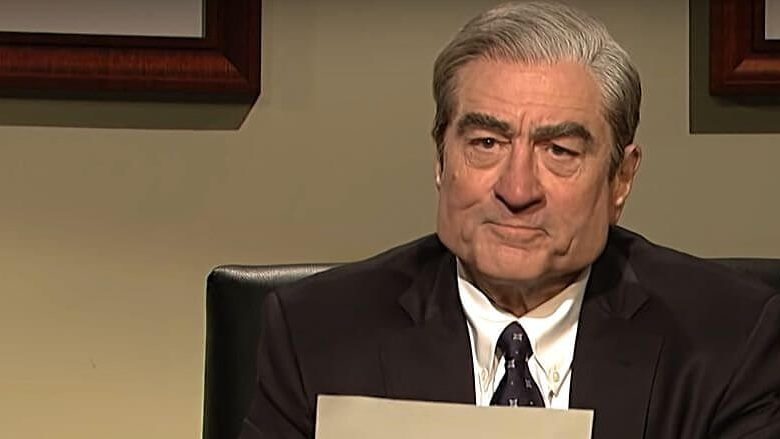 We just learned Special Counsel Robert Mueller has little knowledge of the "Report" that bears his name.
Let that sink in.
Mueller's July 24 testimony, mocked on both sides of the ideological aisle, crushed a number of media-generated memes.
The Mueller Report spelled the end of Donald Trump's presidency
Impeachment is inevitable
Mueller was in charge of the investigation bearing his name
Mueller is a fair arbiter of the truth
The news must have hit Hollywood the hardest, though. The industry pinned its "resistance" hopes on Mueller for the past two years. One Oscar winner even bragged about owning a votive candle with Mueller's likeness on it.
There's no better example of this than a December 2018 skit from the far-left "Saturday Night Live."
How'd that Christmas gift work out? https://t.co/y87s6we1EH

— Fusilli Spock (@awstar11) July 25, 2019
The show, once a fair and balanced provocateur, had its female cast members sing a yuletide plea to Mueller. Here are some "highlights" of the song.
I don't want a lot for Christmas. There is just one thing I need. I don't care about the presents underneath the Christmas tree. I just want a simple thing and the joy that it will bring. The report is finally due. Mueller, all I want for Christmas is you.
I don't need a full impeachment. But we just need a little fun. Please tell us we aren't crazy. At least indict his oldest son.
We don't need a long-ass doc, just a single page that stocks. Mueller, please come through because the only other option is a coup. Straight Africa.
Oh, I don't need a lot for Christmas. Just a perfect magic spell that solves the whole world's problems and put the white guy in a cell. I just want to sleep at night. Please make sure your case is tight. And make our wish come true. Because, Mueller, all we want for Christmas is you.
NOTE: Why the majority of "SNL" clips can be found on the show's YouTube channel, this reporter couldn't find the song there.
The ditty reflects the show's hyper-partisan approach to comedy in the Age of Trump. But it's hardly the only time the show openly pleaded for Trump's downfall.
The show invited porn star Stormy Daniels on for a special cold open. The show's creative team, along with the media, hoped Daniels' alleged affair with Trump would bring him down, too.
Michael Cohen Wiretap Cold Open - SNL
"A storm is coming," she said to audience titters.
Narrator: No storm came.
"The Late Show with Stephen Colbert" also pinned its partisan hopes on Mueller. Consider this December 2018 skit, a spoof of "The 12 Days of Christmas."
Robert Mueller's 12 Days Of Christmas
From the sketch:
"Please speed this up … I won't last 12 days … cut to the trial … we can't take it anymore."
Narrator: There will be no trial.
Far-left filmmaker Michael Moore once followed his show business friends' hopes and dreams re: Mueller. He's, ahem, had a change of heart following the special counsel's July 24 testimony.
I wonder what changed, @MMFlint pic.twitter.com/J50v3o4AOo

— Harry Khachatrian (@Harry1T6) July 24, 2019