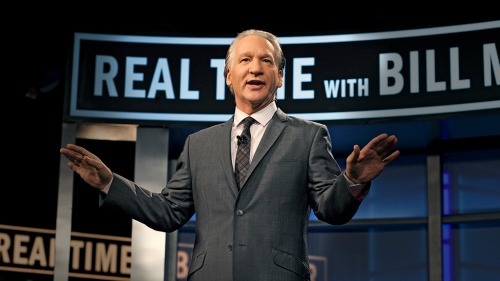 A politician's family members, particularly those under 18, are usually immune from partisan critiques.
Most journalists, comics and media observers obey said rule. "Saturday Night Live" chose to mock Mitt Romney's family during the 2012 presidential campaign and routinely targets most of Trump's children. At least the figures in question are adults, not children.
Even gently breaking the unwritten rule can result in significant blowback.
GOP aide Elizabeth Lauten criticized First Daughters Sasha and Malia Obama for their dress and demeanor during a recent public function. Lauten swiftly apologized in no uncertain terms.
I wanted to take a moment and apologize for a post I made on Facebook earlier today judging Sasha and Malia Obama at the annual White House turkey pardoning ceremony. When I first posted on Facebook I reacted to an article and I quickly judged the two young ladies in a way that I would never have wanted to be judged myself as a teenager. After many hours of prayer, talking to my parents, and re-reading my words online I can see more clearly just how hurtful my words were. Please know, my judgmental feelings truly have no place in my heart. Furthermore, I'd like to apologize to all of those who I have hurt and offended with my words, and I pledge to learn and grow (and I assure you I have) from this experience.
That wasn't enough to stop the story from ricocheting around the U.S. media and reaching across the pond. Some called on Lauten to resign her position as communications director for Congressman Stephen Fincher, a Republican.
She quickly did just that.
When Bill Maher, a major liberal voice and Democrat booster, attacked Sarah Palin's family back in 2011 the mainstream media's silence was deafening.
And when I point out that Sarah Palin is a vainglorious braggart, a liar, a whiner, a professional victim, a scold, a know-it-all, a chiseler, a bully who sells patriotism like a pimp, and the leader of a strange family of inbred weirdos straight out of "The Hills Have Eyes," that's not sexist. I'm saying it because it's true, not because it's true of a woman.
Palin wasn't the president at the time. She did run for the vice presidency in 2008, though, and remains one of the most popular political figures on the right. And what Lauten said about the Obama daughters pales compared to Maher's verbal assault, particularly on Palin's Down syndrome child, Trig Palin.
RELATED: Meet Today's (Liberal) Late Night TV Show Hosts
For what it's worth, ABC News didn't think videos showing key ObamaCare player Jonathan Gruber admitting the health care overhaul was pushed with lies and misdirection worthy of coverage initially. The numerous Gruber clips went viral all the same. Now, Gruber is expected to testify at a House hearing later this month.
The same news network immediately pounced on the Lauten story with the label, "Going Viral."