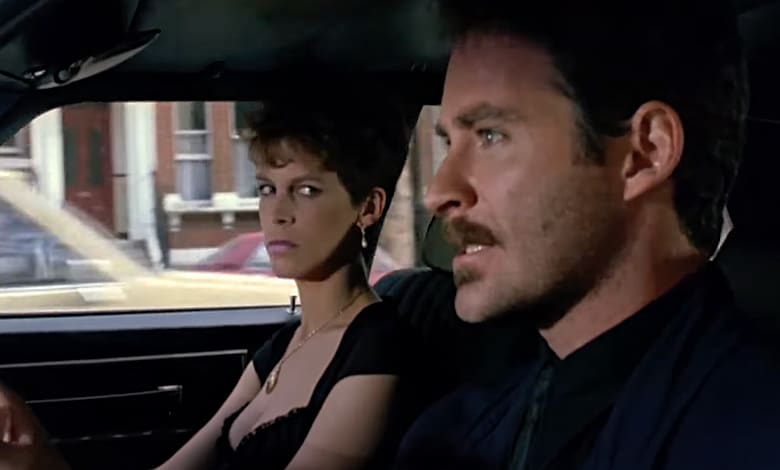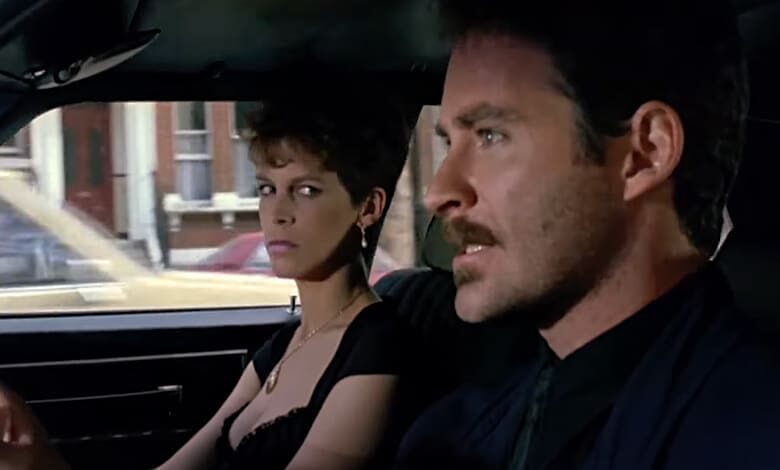 "A Fish Called Wanda" isn't like most '80s comedies.
It's not a star-driven vehicle like "The Golden Child," "Jumpin' Jack Flash," "The Naked Gun," "Back to the Future" or "Fletch." Nor is it a teen-centric romp out of the John Hughes content machine or its clever copycats.
The era's sex romps focused on teens, think the "Porky's" franchise, "losing; It" or "Fast Times at Ridgemont High."
Director Charles Crichton's "Wanda" earned its R rating the old-fashioned way, but it's not meant to titillate or traffic in extraneous slurs. And it delivers big laughs through wit and character, delivered by four actors who make every line sizzle.
A Fish Called Wanda (1988) | Official Trailer | MGM Studios
The story itself is simple but engaging. A quartet of crooks pull off a gem heist but immediately turn on each other. There's no honor among these thieves, but Jamie Lee Curtis' Wanda keeps the boys off balance with her curves.
John Cleese, the film's screenwriter and co-star, leans into his oh, so British persona as the one presumably moral figure. He's a calcified barrister, afraid of his shrew of a wife and spoiled brat daughter (played by Cleese's real-life daughter). His Archie Leach (yes, that's Cary Grant's real name) pokes at British conventions without making them seem undignified.
Michael Palin's stuttering Ken could never be written today. His affliction is part of the gag, and twice he finds his tongue in ways that leave us grinning.
And then we have Otto.
A Fish Called Wanda (3/11) Movie CLIP - Don't Call Me Stupid (1988) HD
Kevin Kline scored a Best Supporting Actor Oscar for one of the funniest characters of the Reagan Era. He's certifiably deranged, spewing mangled Italian to buckle Wanda's knees one moment then regurgitated Nietzsche the next.
And don't ever call him stupid.
He dangles Archie out of a very tall building's window after one such insult. The brilliant sight gag, powered by a fractured perspective, shows a deft touch from the "Lavender Hill Mob" auteur in his final film project.
RELATED: You'll Forever Love These Crazy Comic Characters
Kline's physicality alone is worthy of that golden statuette.
He impossibly springs up from a seated position, beds Wanda via comically inspired thrusts and stalks Ken for having a semblance of a soul.
And, to hear Otto describe it, an impressive posterior.
Academy voters treat comedy like a slasher film. Yes, they generate profits but they're too undignified to honor in any meaningful way.
Yes, they made repeat exceptions for Woody Allen, giving "Annie Hall" a Best Picture award over "Star Wars" and making the director's leading ladies frequent winners.
They couldn't help but honor Kline in a year where he squared off against Dean Stockwell ("Married to the Mob"), Alec Guinness ("Little Dorrit"), River Phoenix ("Running on Empty") and Martin Landau ("Tucker: The Man and His Dream").
FAST FACT: Kevin Kline says Cleese personally created Otto's signature look, "a combination between a fashionista and a man who reads Guns & Ammo."
"Wanda" also nabbed nominations for Best Director and Best Screenplay, something we may never see again from an outright comedy. That's partly because awards season voters loathe the genre, and also since the industry has mostly given up even making them.
It's a shame that the film's sorta sequel, "Fierce Creatures," fell so dramatically on its face. That 1997 film is all but forgotten now, and good riddance. At least the idea seemed sound on paper. Instead of trying to replicate "Wanda's" magic, why not reunite the key players for a whole new comedy?
Easier said than done, even though Cleese returned as the project's screenwriter.
Even the trailer is punishing.
Fierce Creatures Official Trailer #1 - John Cleese Movie (1997) HD
"A Fish Called Wanda" is a joy from start to finish, a brilliantly realized romp that plays to its cast's considerable strengths. It's not rude for rudeness's sake, nor does it exploit Curtis as the sole female of the quartet.
She emerges as the most capable of this cast of clowns.
"A Fish Called Wanda" is sophisticated yet crude, bubbly but dark, a blend of British and American humor that wrings the very best out of both.
It's no wonder Team "Wanda" couldn't duplicate that cinematic miracle.