Lists
17 Unforgettable Comedy Characters You'll Love Forever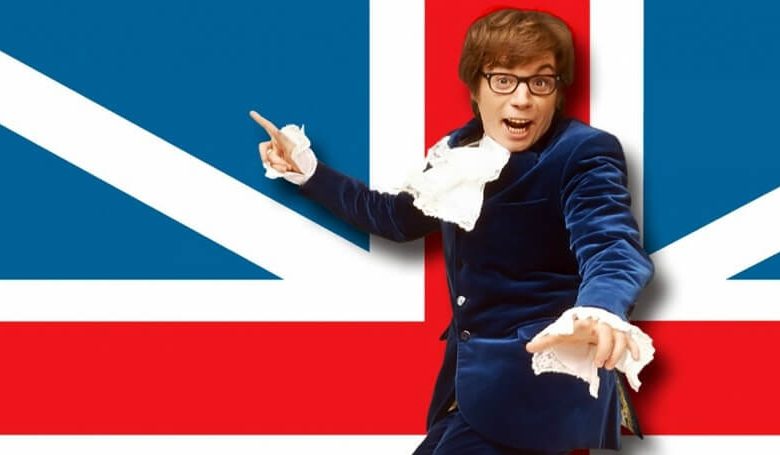 A single comic performance can make a career. Just ask Sacha Baron Cohen.
The British actor created "Da Ali G. Show," which earned him a soupcon of fame. It took his 2006 comedy "Borat," though, to certify his Hollywood credentials.
Wrestle an obese naked man on screen and people pay attention. That uproarious "Borat" scene doesn't capture Cohen's genius, though. Borat is an utterly original creation, a fully-formed soul whose every gesture is comically astute.
Borat(1/12) Movie CLIP - Meating Borat (2006) HD
It's no wonder the performance established Cohen as a star. Here are 16 other movie characters who similarly wowed us in ways above and beyond a traditional comedic turn. See if you agree … and please add your recommendations in the comments section below.
Austin Powers (Mike Myers)
The culture threw its arms around Mike Myers' shaggadelic spy in ways unthinkable today. Our culture moves more swiftly than it did during the 1990s. Back then, every Halloween party featured a half-dozen Austin Powers, each doing pale imitations of "Yeah, baby!"
Austin Powers: International Man of Mystery (1997) Official Trailer - Mike Myers Comedy HD
They had a point.
While the three "Austin Powers" movies were inconsistent at best, the character itself remains a national treasure. Myers' comic gifts came to a full boil in the trilogy. His performances never gave you a glimpse at the man behind the character. It's all Austin, a rollicking original who trumped some God-awful gags.
Otto (Kevin Kline)
Oscar voters hate comedies almost as much as horror fare. So when Kline picked up the Best Supporting Oscar statuette for "A Fish Called Wanda" it meant something. His Otto stole every scene in a movie featuring Jamie Lee Curtis, John Cleese and Michael Palin.
Let that sink in.
A Fish Called Wanda (3/11) Movie CLIP - Don't Call Me Stupid (1988) HD
Otto's furious outbursts, pratfalls and sheer idiocy (don't call him stupid!) turned "Wanda" into an instant classic. Few stars could deliver the character quite like Kline, one of Hollywood's least appreciated talents.
Dorothy Michaels (Dustin Hoffman)
Hoffman would have earned an Oscar for playing a cross-dressing superstar, but Ben Kingsley's "Gandhi" got in the way. No matter. The 1982 comedy classic "Tootsie" let Hoffman play a "woman" whose success exposes show business sexism.
Tootsie (1982) Trailer #1 | Movieclips Classic Trailers
Dorothy is a true trailblazer, a performer who gives better than she gets. It's a bravura turn from one of our finest stars, someone known for his dramatic chops at the time. More importantly, Dorothy feels like a flesh and blood soul, not merely a desperate plea for gigs.
Clark W. Griswold (Chevy Chase)
There's nothing extraordinary about Chase's long-running character. His super power is his Everyman-ness. He wants to be a Super Dad, Super Husband and Super … well, everything.
That he fails time and time again doesn't dampen his spirit. It's why we love him.
Christmas Vacation (1/10) Movie CLIP - Eat My Rubber (1989) HD
Yes, the "Vacation" films are wildly inconsistent. They all have Chase's Clark at the center, our stubborn stand-in. Chase gave Clark a quiet dignity between the parenting fails. It might be the key reason we love the big lug.
The Dude (Jeff Bridges)
"The Big Lebowski" is pure Coen brothers. It's a comedy with legs longer than Famke Janssen's, a movie with so much quotable material it demands multiple viewings.
The Big Lebowski - He Peed On My Rug Scene (2/12) | Movieclips
It all starts with The Dude, a marvelous slab of comic insight that keeps the whole silly saga spinning. That hair. That slouch. That unkempt sweater. Bridges does the rest, delivering a lovable slacker stumbling through his own film. He really tied the movie together.
Ron Burgundy (Will Ferrell)
He's a legend in his own mind. Ferrell's iconic "Anchorman" spawned a thousand Internet memes and a good-but hardly great-sequel.
Anchorman: The Legend of Ron Burgundy - This is How I Roll Scene (4/8) | Movieclips
An iconic movie character never truly fades away. For Ferrell's moronic news reader, that means a podcast to call his own. Here's betting we haven't seen the last of Ron Burgundy, though.
Lt. Frank Drebin (Leslie Nielsen)
Nielsen got an unfair head start via the small screen. He first played Lt. Drebin in six hilarious "Police Squad" TV episodes. The show's cancellation couldn't keep a deadpan comic character down.
The Naked Gun: From the Files of Police Squad! (9/10) Movie CLIP - Maybe This'll Help (1988) HD
You could argue Nielsen's turn in "Airplane!" helped create this absurdist copper. No matter. He's a comic masterpiece, a droll detective unaware he's the worst cop on the beat.
Ferris Bueller (Matthew Broderick)
Broderick isn't the first actor springing to mind when you think about larger-than-life stars. He's a modest song and dance man, and an unselfish one at that.
Director John Hughes knew something else about the then-20-something star.
Ferris Bueller's Day Off (1986) Official Trailer - Matthew Broderick Movie
His Ferris Bueller remains the ultimate anti-authority figure. He's the kid who's too cool for school, but you never hold it against him. He's smarmy and insincere, but in the best ways possible. Imagine an actor pulling off that balancing act. Broderick does it without breaking a sweat.
Mona Lisa Vito (Marisa Tomei)
Once again those stubborn Oscar voters couldn't ignore a performance this broad, this beguiling.
My Cousin Vinny (5/5) Movie CLIP - Automotive Expert (1992) HD
Tomei's tuff-tawking gal in "My Cousin Vinny" earned her a rare Best Supporting Actress honor. And for good reason. Joe Pesci may be the star of this 1992 comedy, but it's Tomei's movie whenever she's on the scene, or especially on the witness stand.
We've seen endless Brooklyn stereotypes on screens large and small. Tomei's character explodes them all. She's smart and in control, a dynamo who dares you to judge her. She'll swiftly prove you wrong.
Buddy the Elf (Will Ferrell)
Ferrell's man-child shtick, combined with him showing his crossfit-free torso, established his big screen comedy career.
"Elf" leans on the first half of that equation with magical results.
You Sit on a Throne of Lies - Elf (3/5) Movie CLIP (2003) HD
Yes, "Elf" is a yuletide tradition, and one that grows sweeter with every viewing. Look at Ferrell again, but this time with an eye for his physical comedy. It's peerless. Consider the sequence where he chomps down cotton balls like Bon-Bons. It's a master class in comedic action.
Reggie Hammond (Eddie Murphy)
Murphy seems disinterested in movie stardom of late. That's a shame bordering on criminal given his gifts. Back in 1982, the "Saturday Night Live" star showed us what he could do on the big screen.
In short, he could own it at will.
48 Hrs. (1/9) Movie CLIP - We Ain't Partners (1982) HD
His "48 Hours" character is a combustible mix of moxie and raw energy. He helped define the buddy cop comedy alongside the gruff Nick Nolte. He also showed how to stay in character without shedding his innate charisma.
Megan (Melissa McCarthy)
"Bridesmaids" deliver big, bawdy laughs. Most came courtesy of McCarthy, who became a go-to movie star based on this outrageous supporting turn.
Bridesmaids (9/10) Movie CLIP - Pity Party (2011) HD
She proved fearless in every scene, whether she's standing tall for her friends or losing control of her bowels.
Yikes.
Is it any wonder she became a bankable movie star as a result? She's still yet to deliver a character as bold, and unforgettable, as Megan.
John "Bluto" Blutarsky (John Belushi)
Once again a comic performance is so devastating, so fully realized it turns an actor into a superstar. Belushi already made us how on "Saturday Night Live." His work in the ultimate college comedy made him a legend.
Bluto's Big Speech - Animal House (9/10) Movie CLIP (1978) HD
The actor's man-child shtick proved wildly original, and that was before his epic, history mangling speech about Pearl Harbor.
Thornton Melon (Rodney Dangerfield)
The stand-up legend often played variations of his stage persona on screen. "Caddyshack" roars to mind, even if his role takes up a too-small portion of the film. His turn in "Back to School" marks the pinnacle of his big screen work.
Back to School (1986) - Thornton Talks Business Scene (4/12) | Movieclips
Thornton Melon IS Rodney Dangerfield, a mind meld between character and star. The effect proved seamless, witness the film's gracefully aging shtick.
Ed McDunnough (Holly Hunter)
You'd think Nicolas Cage's H.I. McDunnough deserves a spot on this list. He probably earned it, but he actually has the more oversized role in this Coen brothers' gem. It's Ed McDunnough (short for 'Edwina') who commands our attention with far less razzle dazzle.
Raising Arizona (1/5) Movie CLIP - Broken Arrows (1987) HD
Ed just wants to be a momma. So watching her shift from a caring parent to one who will face death itself to protect her wee one is a thing of beauty. Oh, and it's hilarious, too. She's still acting like a Mommy blogger while squaring off against that "warthog from Hell," played by Randall "Tex" Cobb.
Inspector Clouseau (Peter Sellers)
Sellers could crack this list for either "Being There" or "Dr. Strangelove." Instead, let's honor his iconic sleuth, a man who might break a dozen vases before saving the day.
The Pink Panther Strikes Again (1/12) Movie CLIP - Cato Attacks (1976) HD
That accent. That imperious attitude. And those epic flights with his house mate, Cato. They all add up to an inimitable character, one even the great Steve Martin couldn't truly do justice.