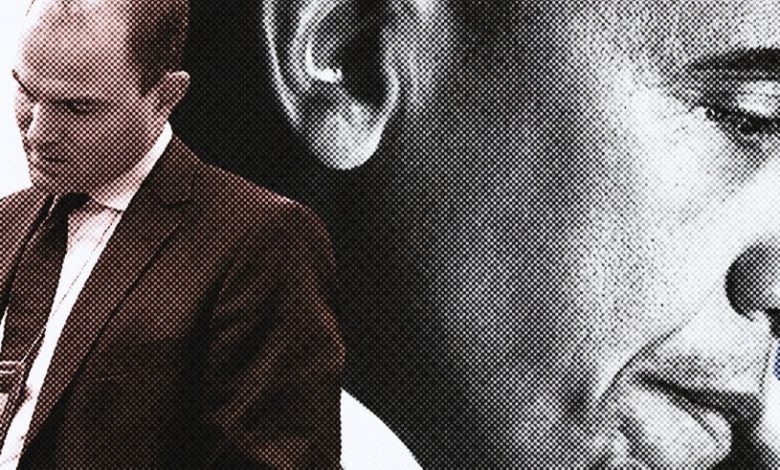 No one associated with the 2017 documentary "The Final Year" meant for audiences to laugh at its content.
The film looks at the Obama administration's foreign policy team in its final days in power. It's a sobering look at how diplomacy works in the modern era. The stakes are obviously high, and everyone is working their hardest to make the right calls.
The Final Year (2018) Official Trailer | HBO
Events, and an increasingly biased press, changed how we see the movie today.
The filmmakers and subjects alike expected President Barack Obama to pass the baton to President-Elect Hillary Clinton. They meant the movie to be part documentary, part victory lap. They assumed Obama's foreign policy machine would keep on chugging, perhaps with a slightly different melody or rhythm.
A certain reality show star begged to differ.
The result? Some serious hand-wringing in the movie's waning moments as Election Night results poured in. Think a similar coda from the documentary "11/8/2016."
RELATED: How Liberal Bias Extends to Arts Coverage
That isn't the only seismic shift that makes viewing "The Final Year," debuting at 8 p.m. May 21 on HBO, a comical experience.
It's comparing how the media fawned over Obama for eight years only to attack his successor with a Fake News jamboree.
Fake News Media had me calling Immigrants, or Illegal Immigrants, "Animals." Wrong! They were begrudgingly forced to withdraw their stories. I referred to MS 13 Gang Members as "Animals," a big difference – and so true. Fake News got it purposely wrong, as usual!

— Donald J. Trump (@realDonaldTrump) May 18, 2018
Chronicling all the shoddy journalism is an ongoing effort with no end in sight. Liberal journalist Glenn Greenwald took a crack at it, but we've seen far too much of the same since he filed that report.
Reviews of the film fell snugly in that media bias category. The movie earned an 84 percent "fresh" rating at RottenTomatoes.com. Critics almost uniformly cheered on "Year's" obvious bias toward its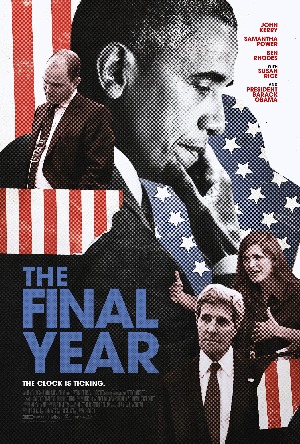 subject matter. (Movie audiences were less kind, offering a 50 percent rating.)
The Guardian tries oh, so hard to rally to Team Obama's side in its review. But the film, as the critic begrudgingly admits, can't ignore reality.
The Final Year uneasily concedes the possibility that Obama was on the back foot on Syria and may have been outsmarted by Putin: a constant, shrill complaint from the right.
Spoiler alert: The Right was right.
And there's the other unintentional comedy coming from the film. The movie trumpets Obama's trio of foreign relationship coups – the Paris Climate Accord, the Iran Deal and warmer relations with Cuba.
President Trump torpedoed the first two, and the third is fading. A sharper documentary might have dug deeper into Obama's unwillingness to work with Congress rather than flexing his executive power pen.
Two can play at that game, apparently.
Meanwhile, film critics mourned the end of the Obama era via their "Final Year" reviews. The New York Times summons our lust for superhero movies in its closing comments about the film.
"The Final Year" may make viewers miss President Obama's people. Unlike Marvel or DC superheroes in the movies, they won't be back any time soon.
The Arizona Republic cheers on the film's liberal bias as well as sentences that go on … and on … and on. The critic does acknowledge how fleeting Obama's accomplishments proved to be, to his credit.
Thus, in addition to occasional appearances by Obama, we see and hear a lot from former U.N. Ambassador Samantha Power, former Deputy National Security Advisor Ben Rhodes, former National Security Advisor Susan Rice and former Secretary of State John Kerry as they attempt, with varying degrees of success, to craft an Obama doctrine that Obama's successor, whomever it might be (and for most of the movie everyone is convinced it will be Hillary Clinton), can't unravel.
So much for that.
RogerEbert.com works overtime for its anti-Trump metaphor.
Envision a film from the point-of-view of people still recovering from an out-of-nowhere car accident, set during the period before they were still in traction and being fed intravenously while looking back on their life before. Any problems they might had before the wreck would seem relatively minor, and there would be a tendency to sentimentalize everything without meaning to. This is how the old days become the good old days.
The inconvenient truths left unsaid? The U.S. economy is back on track, North Korea is more open to compromise than at any time in recent memory and ISIS got pummeled in Year One of Trump. And, despite dire warnings from the liberals, the tax reform legislation didn't leave dead bodies littering the land.
The Boston Globe's review sounds like a snippet from The Nation or Mother Jones, not a film critic working for an allegedly neutral outlet.
By contrast, Greg Barker's documentary — made for HBO but getting a theatrical release ahead of an eventual broadcast — is a heartbreaking return to a time when grown-ups on both sides of the aisle still ran the show. "The Final Year" embeds its cameras in the Department of State during the last year of President Obama's second term, and regardless of what you think of that administration's track record — or unless you're a regular imbiber of Fox News Kool-Aid — the team's professionalism, empathy, and pragmatic idealism are enough to make you weep with all that has gone missing.
The Final Year Movie Clip - Optimist (2018) | Movieclips Indie
CNN's critic doesn't devolve into hopeless partisanship while assessing the movie. Phew. He does, however, suggest Team Obama had a heckuva time working the media during its final months in power.
Really.
What comes across is how Obama's attempt to bring nuance to U.S. diplomacy sometimes struggled within the current media landscape, with Rhodes, for one, chafing at being pressed to make statements that can subsequently be funneled into pro-con debates on cable news. In that context, he also addresses a New York Times profile in which he derided reporters' knowledge of such matters, statements that forced him into damage-control mode.
The biggest knee slapper comes courtesy of New York Magazine via Vulture.com. Critic David Edelstein throws any pretense of objectivity to the wind in his final thoughts.
Who knew "The Final Year" demanded Kleenex?
It's hard to know how to read Barker's last scenes, which feature footage of Obama at the Parthenon along with an up-close interview with the president backstage after an event. Obama wants to allay fears and take the long view: This election is a mere blip in the positive arc of humankind, he says. At the White House, Power packs up her files, insisting, like her boss, that "we're in this for the long haul." A surprisingly melancholy gospel cover of "The Times They Are A-Changin' " plays her out. And at least one viewer wept all the way through the credits.