Interviews
Nick Frost Shares His Early Passion for Wrestling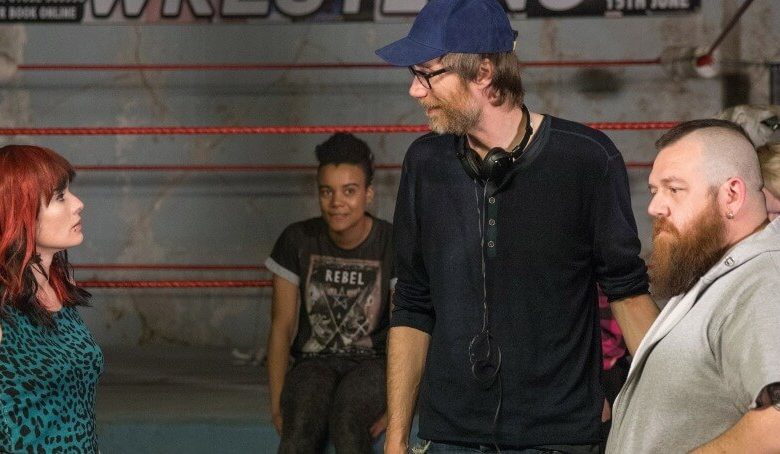 British cutup Nick Frost carved a unique niche as one of the dynamic duo (with Simon Pegg) spearheading Edgar Wright's Three Flavours Cornetto trilogy.
Think the zom-com "Shaun of the Dead," the bizarro police comedy thriller "Hot Fuzz," and the apocalyptic satire "The World's End."
Shaun of the Dead (1/8) Movie CLIP - Roommate Troubles (2004) HD
The duo teamed up again for the sci-fi comedy "Paul," too, albeit without director Edgar Wright.
The pair went their separate ways after 2013's "End," and have set about making their own imprints in showbiz. Pegg has become an ever-growing part of the "Mission:Impossible" series, while Frost can now be seen in "Fighting with My Family." The dramedy finds Frost playing Ricky Knight, the ex-con father of an off-kilter but loving British working-class family who run their own pro wrestling league.
FIGHTING WITH MY FAMILY | Official Trailer | MGM
"Fighting" recounts the true story of one of WWE's first female superstars, Paige, and her battle to break into stardom after getting selected for the league's intensive training process. The fact that she's getting a shot at international stardom while her brothers fight in obscurity causes unexpected family rifts.
"I was a big fan of pro wrestling, and watched British wrestling in the '70s," recalls Frost. "When we started to get satellite TV in Britain in the late '80s and early '90s, we started to get WWF and I was always amazed by the super huge guys hitting each other and smashing each other with chairs each week.
"It is a soap opera, essentially, but I really didn't care," he adds. "I liked both the wrestling and that element of it. I got into The Rock, Triple H and Hulk [Hogan]. It's funny and it's great entertainment," Frost says.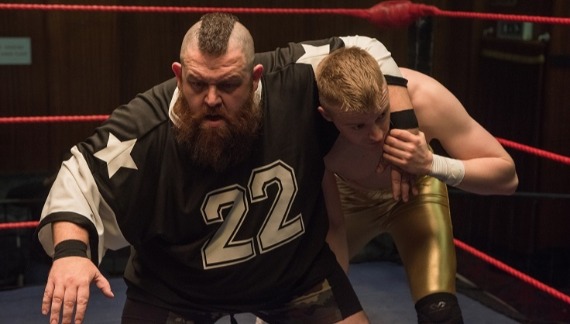 The actor learned about the Knight family from watching a 2010 BBC documentary. Later, former WWE superstar Dwayne "The Rock" Johnson bought the rights to make the family's story into a feature film. Johnson serves as the lead executive producer in "Fighting," as well as playing a couple of key scenes as his younger self.
With the Knight family having overcome a criminal past and all manner of personal conflicts, "Family" could have just been an inspiring sports drama in the tradition of "Rocky." But when Stephen Merchant – the co-creator (with Ricky Gervais) of "The Office" — came aboard to write and direct the movie took on a hilarious tone as well.
It didn't hurt to have Vince Vaughn playing a caustic WWE coach.
BONUS: A look at the real WWE wrestler Paige in action:
Paige's most memorable moments: WWE Playlist
The delicate balance of humor, excitement and drama is incredibly hard to pull off, but the movie does it, while also keeping things clean enough language-wise to be fun family viewing. And that fact is a key part of why Frost was so drawn to the role.
"I don't think that families are ever perfect, but they're perfectly you," says Frost. "There's something comforting about seeing a real family with problems. I think it's a film about family that happens to have wrestling in it.
"I have two children, a 7 year old son and a 3 month old son," Frost continues. "Ricky used to be an offender serving time for violent crimes and some people would look and say he can't be a good father or loving partner and he was both of those things. I understood that drive to give your family what they wanted. At the end of the day he's got the same feeling."
"Fighting With My Family" is playing in theatres nationwide.