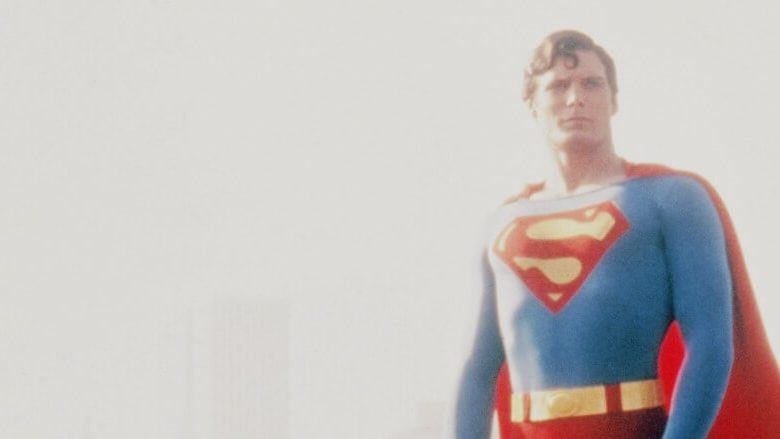 Look, up in the sky! It's a bird! It's a plane! It's Christopher Reeve in his signature role!
"Superman," the 1978 smash starring Reeve as the Man of Steel, is heading back to theaters for its 40th anniversary. The film's return, courtesy of Fathom Events, Warner Bros. and DC, isn't just an exercise in nostalgia.
Superman 40th Anniversary
Classic movies pack theaters in our digital age. Some films, like "Jaws," "The Princess Bride" and "Labyrinth, earned more than $1 million during their return Fathom Events engagements. Keep in mind these screenings are often one or two days and appear on less screens than your average blockbuster.
Plus, the titles are often easily available for home viewing via streaming, cable and physical media.
So why leave home to see classic movies in theaters?
Films remain a shared experience. Watching a horror movie in a packed theater, for example, offers more than mere scares. You sense the tension building around you, hear the nervous laughter and connect with those seated nearby.
It's not conscious. It just … happens. And comedy offers a similar, although less primal, experience.
The iconic @HensonCompany brings the beloved Emmet Otter's Jug-Band Christmas and The Bells of @FraggleRock specials to the big screen 12/10 & 12/16 including an all-new featurette with a surprise guest! Get tickets today! https://t.co/ihEoVD5gpq pic.twitter.com/kh6MF1q4z4

— Fathom Events (@fathomevents) November 15, 2018
No matter how large our flat panel TVs grow, they can't replicate the theatrical screen, nor the booming speakers that accompany them.
There's a less obvious reason why we cling to the classics. Some movie lovers are sick of today's content, overflowing with CGI wonders, political messages and clunky storytelling.
For them, movie classics remind them of the great stories that stands the test of time.
It's also great to connect the first time you saw a film to seeing it once more from a fresh, mature perspective.
It certainly helps that FilmStruck, the streaming service dedicated to classic fare, will soon close for good.
RELATED: Why Classic Horror Movies Shame Modern Shockers
The audiences for Fathom Events' classic film series is certainly older than the typical film crowd. The company says a slight majority, 51 percent, fall between the ages of 35-54. The audience's gender breakdown is 54 percent female, 46 percent male.
Fathom Events CEO Ray Nutt says the "Big Screen Classics" series, a partnership with TCM, boosted the company's revenues from vintage film showings 450 percent in 2016.
And it won't stop in 2018.
That partnership will continue next year, featuring movies originally released over seven decades.
Fathom Events Classics Schedule for 2018:
"Superman" hits theaters Nov. 25, 27 and Dec. 3. (Warner Bros. and DC)
The charming Tom Hanks/Meg Ryan rom-com "Sleepless in Seattle" follows Dec. 2 and 5. (Sony PIctures Entertainment)
"White Christmas" returns Dec. 9, 12. (TCM and Paramount Pictures)
"The Jim Henson Christmas Special" ("The Bells of Fraggle Rock" and "Emmet Otter's Jug-Band Christmas") screens Dec. 10, 16. (The Jim Henson Company)