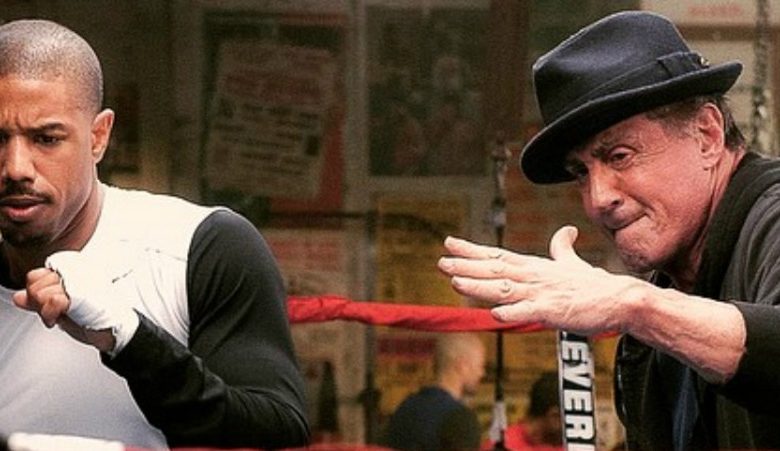 Only in each case it was 100 percent false.
First, Melissa McCarthy appeared to have passed. She's just 45 years old and seemingly in fine health. Later, another story also served up by Facebook suggested "Rocky" icon Sylvester Stallone, 70, had died.
I didn't give McCarthy's fake news item any attention. Had the "Ghostbusters" star actually died, social media would have erupted with eulogies.
That's how we mass mourn in 2016. There's something wonderful about a society collectively honoring an artist's work in that fashion. It's one of the positive elements of our often dark media age.
When I saw the Stallone item, though, I decided to investigate with a few clicks. Was there an ounce of truth to the "sponsored" story? How could anyone publish such rubbish?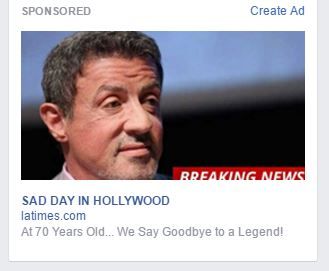 "Sad Day in Hollywood" the headline blared.
"At 70 years old, we say goodbye to a legend," announced the text below it.
The source? Listed as latimes.com. Heck, that's a credible news outlet. Could this be a breaking news item?
So, I clicked on the link and found a web site dubbed Hollywoodsocialtrends.com. The page in question mimicked ESPN's official web site.
The rambling story starts with Stallone's retirement from Hollywood (false) and eventually segued into an ad for … gym supplements.
How did this get past Team Facebook?
The web already teems with too many fake news items. Even reputable news sources include links to dubious stories at the bottom of their pages. The best of the bunch often feature outrageously clickbait headlines.
"What Celebrity X Looks Like Now Is Jaw-Dropping" … as if a young star looks like an entirely different person simply due to Father Time.

It's how many sites generate income. As a Web entrepreneur, I'm sympathetic to that approach. This site offers a similar service, albeit one with slightly less dramatic results.
Facebook is different. It's a massive social media platform with serious financial strength. Earlier this year, CNN.com suggested the social media powerhouse could someday be worth $1 trillion.
Surely, it can do a better job on its sponsored posts than letting aggressively false stories interrupt the user experience.