Contributors
Opinion
Low-Budget 'Exit 0' Captures Joy of Indie Filmmaking
Here's a peek at how creative directors must be to get the perfect shot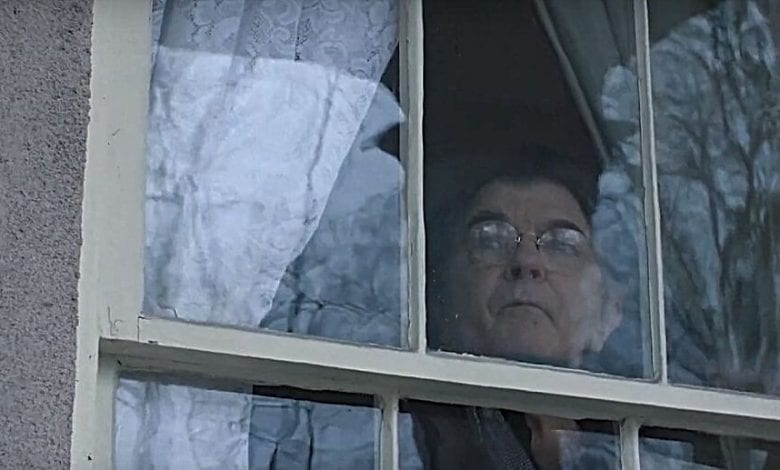 In the Fall of 2017 I was working in a little dinner theater in Cape May, NJ.
I was kind of a big shot, the Artistic Director; writing, directing and acting in shows with names like "The Mostly Dead," "Downton Stabby" and "Young Dracula" (which came in 3rd place in BroadwayWorld.com's best new regional production, if I may toot my own horn).
It was a fairly low brow fiefdom, but hey, it was my fiefdom. And how many people get to have a fiefdom at all?
Anyway, around Thanksgiving we mounted our annual production of "Scrooge: The Musical" (based on the terrific 1970 Albert Finney film) and one of our cast members asked me to get in touch with a filmmaker who was scouting locations for his next project. The person thought our place, a combo restaurant, theater and bed & breakfast, could be of some use. And, hey! There just might be a part for you in it!
This is all an actor needs to hear.
The Man Behind the Story
I set up a meeting with the director, Eric "E.B." Hughes, and found him an affable sort, if a bit guarded. But over beers and Buffalo wings he warmed up and we talked about the movie, how he envisioned using our facility, and hey! There's a small part for you in it!
Fast forward a few months to the winter of 2018 and I've been fired from my job as Artistic Director at the dinner theater (for the third time, it's a long story…).
I'm still attached to the project in the crucial role of Man #2 in "Exit 0," a psychological/found footage thriller to be shot in and around Cape May.
E.B. is from the Atlantic City area (35 miles up the Garden State Parkway from Cape May), spent lots of time at the Jersey shore and long desired to make a movie in his old stomping grounds.
"Well, it's really supposed to be Small Town Anywhere, but because of my fondness for Cape May, I built the structure around that," says Hughes, the film's writer/director. "There's no real mention of Cape May in the film and only people who live around there will recognize the landmarks."
"Exit 0" is an affectionate nickname the locals gave Cape May shortly after the completion of the Garden State Parkway, which runs the entire vertical length of the state.
As the highway empties directly into the Cape May (the nation's oldest seaside resort) there is no exit off the GSP for Cape May. It just kind of ends there.
A long-running New Jersey joke is, when someone tells you they're from the Garden state, you ask, "What exit?" referring to NJ's two major thoroughfares, the GSP and the NJ Turnpike.
In recent years, the government did, in fact, create an Exit 0, which, being the government, does not take you to Cape May. What are the eight most feared words in the English language? I'm from the government, I'm here to help.
Regardless, the sign helped plant the seeds of the story in Hughes' mind,
"Driving to Cape May in the summer I would always pass the Exit 0 sign," Hughes says. "First, I thought it would just be a cool title for a movie. From there I began putting the story together, like, wouldn't it be cool if all the weirdness happens after people get off at Exit 0? What's beyond Exit 0?
Then I struck on the idea of making it about a couple trying to reconcile, added some… things into the male character's backstory, things from his past, and it all happened in this strange little town when he was young and it's his first time revisiting since. The rest unfolds from there."
"It was like putting a puzzle together; the sign, my fondness for Cape May," he says. "It all just kind of fell together."
Can This Relationship Be Saved?
The film centers on Billy (Gabe Fazio, who has a brief but memorable bar fight with Lady Gaga in "A Star is Born") and Lisa (Augie Duke, Netflix's "Messiah," Amazon's "Red Oaks") as they attempt to mend their relationship in the bucolic beach town.
When asked what drew him to the project, Fazio said, "Upon reading the script, I was drawn to the character's attempt at trying to make their relationship work. And I was also frightened by Billy's mental health issues. He suffers from intrusive thoughts, that his girlfriend may be cheating on him. And upon finding the tape it triggers his paranoia and delusions, and what that does for the story as far as it being a thriller, I felt that would be scary and interesting to explore as an actor."
"Exit 0" starts as a slow burn, establishing the tension between Billy and Lisa and the weirdness that hangs over their every move, and explodes upon the discovery of an old VHS tape that may or may not tie into Billy's past.
Did Fazio find any specific inspiration for his performance?
"Other than the research I did on the symptoms of Billy's illness, no I did not," the actor says. "I worked with my imagination and my own experiences, specifically an incident that occurred on my trip to the Grand Canyon with my girlfriend a month before filming began".
One thing both Hughes and Fazio can agree on is just how important Man #2 is to the movie.
"He shoots the video," Hughes says. "Without him there's no VHS tape to be discovered and Billy never unravels."
Says Fazio, "Let's just say; without him, there's no story."
Kind words from two men humoring their interviewer.
The Dirty Little Secret Behind Indie Movies
But speaking of Man #2, my own experience during my three days on-set was one of definitely knowing you were working on a low-budget independent film, but also one of complete professionalism. Everyone who works on a film is an artist in their own right, lights, make-up, costumes, etc.
And, to my limited experience (a few movies, a couple of commercials) these are invariably the nicest, most gracious people in the world, and that permeated the set, despite the fraught tale being crafted.
And if I may offer one personal anecdote; literally the night before my first day on-set, I finally decided to binge on "Red Oaks," a show that sat in my Amazon Prime queue for probably four years. It's about a country club caddy in the early '80s with dreams of becoming a filmmaker. He lands a job at the nascent MTV and takes a meeting with Joan Jett, who is played by, wait for it, Augie Duke, whom I'd be working with the next day!
Coincidences, right?
Without giving anything away, we were filming an intense scene that involved knives, blood and a harrowing performance by Ariel Eliaz as Man #1 when, between the emotionally exhausting takes, I leaned in and told her, "I loved you as Joan Jett."
I cannot fully quote her reply as this is a family-friendly website, but she was thrilled I had seen it and we have been Facebook friends ever since. I am currently writing the script that will win her her first Oscar, but that's neither here nor there.
"Exit 0" drops on Blu-ray and VOD March 10.
This Isn't the End of the Road for One Filmmaker
Up next for Hughes, he's developing two projects. The first flows from a script by Garry Michael White (1973's "Scarecrow" which stars Gene Hackman and Al Pacino) and another original screenplay set in Atlantic City that will star his friend Peter Greene (who also has a role in "Exit 0") that they have been working on for the last couple of years.
As for Fazio, in addition to "Exit 0" and "A Star is Born," he also appears in the Ryan Gosling-Bradley Cooper thriller "A Place Beyond the Pines," the independent film "Giants Being Lonely" (competing at TriBeca later this year) and the HBO miniseries "I Know This Much Is True" based on the 1998 Wally Lamb novel.
He is also in the development phase of producing a feature project he co-wrote with Lev Gorn ("The Americans").
---
Terry O'Brien is a weekly columnist for Exit Zero magazine. He has been a professional actor since 1993 (neither rich nor famous) and a professional singer since 1995, performing several nights a week in and around Cape May, NJ.