Interviews
Faith-Based
How CBS's 'Evil' Rights a Spiritual TV Wrong
This producing super duo vow to bring balance to Christian stories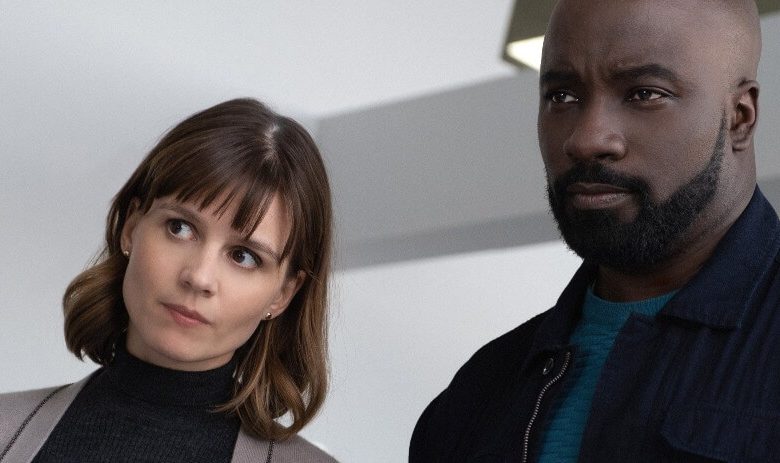 Robert King is tired of the TV formula when it comes to priests in procedural dramas.
They're eventually revealed to be far from saintly, and that's being kind. It's one reason he re-teamed with his favorite producing partner, wife Michelle King, to create CBS's "Evil."
The new series, debuting at 10 p.m. EST Sept. 26, follows a psychologist (Katja Herbers) reluctantly pairing with a priest-in-training (Mike Colter) to tackle unexplained mysteries. Former "Daily Show" contributor Aasif Mandvi rounds out the cast as a carpenter helping the duo out.
The show's pilot episode finds them investigating a serial killer who may be influenced by demonic forces or a deeply disturbed mind. Future episodes will tap into a treasure trove of unsolved cases involving alleged miracles, hauntings and more.
It's part horror, part cop saga, a unique blend at a time when Hollywood falls back on reboots and re-imaginings.
"It's basically examining the chemistry between someone who's devout and someone who's not, that mirrors Michelle and mine's relationship," Robert King says. He is a man of faith, while Michelle King considers herself an agnostic. "It's like a pinata of ideas … break it open and lots of [other] ideas come out."
That stark difference matters to the Kings, particularly given our divisive times. The show's leads may view the world differently, but they respect each other's points of view.
"They can express to each other and just listen to each other … there's a lot of angry conversation in the world," Michelle King says.
CBS' Evil - Official First Look Clip (Katja Herbers, Michael Emerson)
At the center of their new show is the complicated nature of evil with a lower-case "E," a subject that continues to fascinate us.
"I was surprised how much people talk about evil these day as opposed to 10 years ago … even secular people," Michelle King says.
Working together comes naturally to the Kings. They've been married for more than 30 years, and they're currently tag-teaming on the CBS All Access drama "The Good Fight," the follow-up to their long running smash "The Good Wife." "Evil" marks a new, more personal way for them to collaborate.
Their professional partnership makes sense in more ways than one.
"Being a show runner is a two-person business," Robert King says, adding its like having a "shared brain" who helps make the critical decisions one person doesn't have time to complete.
RELATED: 'Breakthrough' Marks New Era in Faith-Based Filmmaking
Completing the family affair? Their daughter helps name some of their shows' characters.
"We just made it as if it were a normal part of growing up," he says. It's the couples brand of "normal," and there's little new about it, Michelle King explains.
"At this point I can't begin to imagine doing it any other way … it would be impossible," she says.