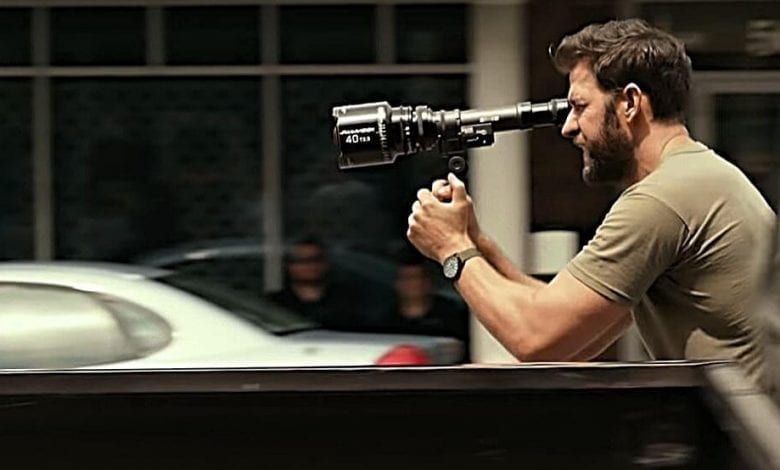 Men's magazines obsess over more than just style, personal grooming and the latest ab workout.
Too often GQ, Esquire and Men's Health double as progressive magazines meant to push liberal talking points. And there's no major men's magazine that offers a counter narrative.
Consider this snarky attack on Fox Nation fans from GQ, a rant dripping with condescension. Or,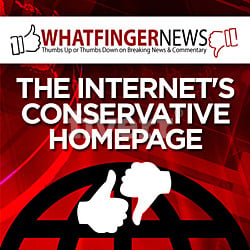 consider how Esquire's political editor whined about covering the Trump presidency late last year. The rant ignored the previous administration's literal war on the press.
Men's Health repeatedly put President Barack Obama on its cover, but that wasn't the only way it propped up the two-term leader.
In the midst of a heated national healthcare debate, Emmaus, Pennsylvania-based publisher Rodale Inc. landed a series of exclusive interviews with President Barack Obama and First Lady Michelle Obama on how the first family keeps healthy and fit. The stories, and their respective cover treatments, appeared on the October issues of Men's Health and Women's Health … The Men's Health and Women's Health articles, publicized the Obama health care reform plan, with Men's Health "strongly endorsing it."
Now, Esquire magazine is wondering why a popular actor is making movies for, gasp, red state audiences.
The magazine offered up a typically glowing profile of "Office" alum John Krasinski. The actor segued beautifully from the hit NBC sitcom to a big-screen career. Now, thanks to 2018's surprise smash "A Quiet Place," he's an in-demand director, too.
That film's sequel, opening March 20, looks equally strong.
A Quiet Place Part II - Official Trailer - Paramount Pictures
That isn't what the Esquire piece focused on late in the profile, though. The interviewer noted how one cartoonishly liberal critic from The New Yorker called "A Quiet Place" "conspicuously regressive."
Why?
The film shows a white, gun-toting family fending off strange creatures.
RELATED: '13 Hours' Will Leave Audiences, Not Hillary, Cheering
Krasinski is forced to explain the obvious. The film's narrative had no political meaning. It's a treatise on how parents will do anything to protect their children, even when "all hope looked lost," the actor patiently said.
Granted, the critic's take on the movie was both "hot" and foreign to what the vast majority of audiences and fellow critics noted. Why give it any credibility?
You'll see why in a moment.
A Quiet Place (2018) - They Hunt by Sound Scene (3/10) | Movieclips
The interviewer is building a case that Krasinski is a stealth conservative. Even worse? He's pro-military, too.
In the few two years, though, as Krasinski starred in big military dramas and directed a film that some read to be an allegory for conservative ideals, a narrative started to develop around his persona. In August of 2018, BuzzFeed wrote an article titled, "John Krasinski Wants To Play Red-State Heroes Without Getting Political" and in November an old video of him saying "the CIA is something that we should all not only cherish, but be saying thank you for every single day" was being heavily criticized on the Internet.
Was Donald Trump, Jr. criticizing that quote, or was it a legion of Bernie Bros. (and men's magazine writers)?
Once again, the writer is building a narrative based on flimsy evidence proffered by fellow progressives. And to what end? To show that in a sea of Hollywood liberals, this one star could be sympathetic to the other half of the country.
How does the actor explain playing Jack Ryan for Amazon Prime then, huh?
We need answers!
Tom Clancy's Jack Ryan Season 2 - Official Trailer | Prime Video
The brave Esquire profile captures a thought crime in progress – an actor potentially tip-toeing off the progressive plantation. Krasinski is here to throw water on this blazing fire, but he won't deny his respect for the U.S. Military.
"That narrative is certainly not the narrative I intended to put out there. When people look for something that they want to see, I can't stop them from a subjective belief in something," says Krasinski, who cohosted a fundraiser for Elizabeth Warren's senatorial campaign in 2012. From his perspective, his decision to star in 13 Hours—about the attacks on the American diplomatic compound in Benghazi—was not a political one. "I have 11 aunts and uncles and cousins who have been in the military or still are in the military. So it was a big thing on my list to get to do a military movie or show or something," He says the film was about the individuals and the events of that night. Not politics. "As far as Jack Ryan and the CIA, I always say it's about the people. I'll always respect people who put their lives on the line for people like me, who they've never met."
That's probably problematic for Team Esquire, but the Warren fundraiser offers serious damage control.
All kidding aside, just consider what's happening in this profile.
The quiet bullying
The pressure to defend positions that do not need an ounce of defending
Using absurd sources to attack the star
What if Krasinski answered this way?
"Yes, Mr. Esquire, I believe Hollywood too often ignores Red State America, and I want to make movies that speak directly to them. And I'm voting for Trump come November."
So what? Would that be wrong?
Of course it would be in the eyes of Esquire, Inc. That speaks volumes about the current state of journalism, and the need to bully those who don't follow a liberal career blueprint.