Interviews
How Eric Roberts Became the Lou Gehrig of Independent Films
The 'Mr. Birthday' star may be Hollywood's busiest actor. Here's how it happened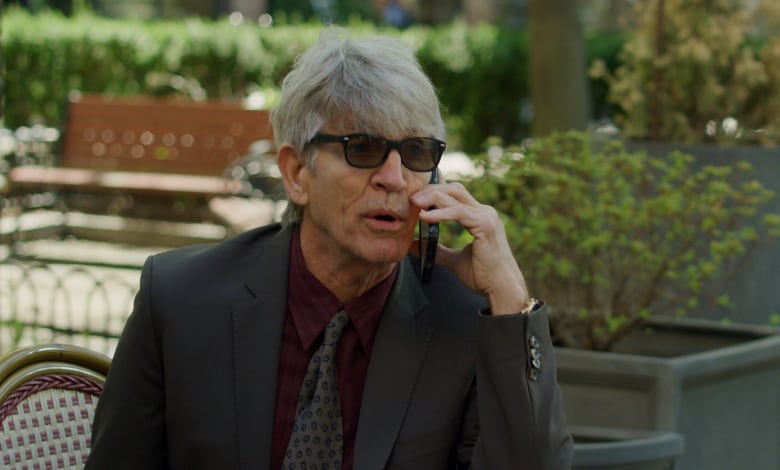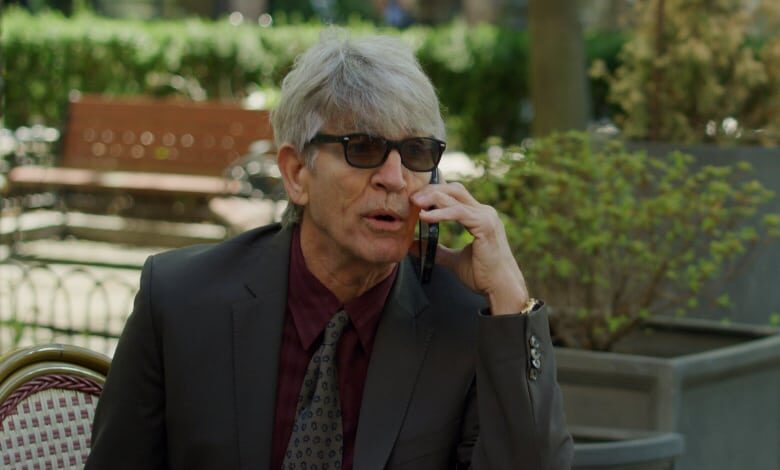 Eric Roberts has worked with some of Hollywood's biggest directors, from Christopher Nolan ("The Dark Knight") to Paul Thomas Anderson ("Inherent Vice").
Only one director prepared him for his current status as independent film's most prolific star – Bob Fosse.
The two collaborated on 1983's "Star 80," the fact-based story behind the life, and death, of Playboy Playmate Dorothy Stratten. A young Roberts played her oily beau, a con man whose obsessive streak led to murder.
"Bob Fosse taught me what it was gonna be like now doing independent movies," Roberts says. "He worked 'til he dropped. And when he dropped, we went home."
That commitment is a "necessity" with lower-budgeted films, he notes.
"Of course, [Fosse] had the budget, so he could have anything he wanted," he says. "He prepared me for the insane work load that independent film would be."
The actor's IMDB page reads like a small city's phone book. He had more than 40 separate screen credits in 2021 alone, plus a crush of undated projects along with titles slated for a 2022 release.
And he couldn't be happier about it.
"I haven't worked a day in my life for a living as an actor, and I'm proud of it. I love my vocation," he says.
Except the Oscar nominee for 1986's "Runaway Train" didn't always greet that workload with such joy.
RELATED: John Savage Draws Strength from Name Recognition, Military Tributes
He traces it back to roughly 15 years ago when he learned about several independent film roles held back from him by his agency. Roberts put his wife, casting director Eliza Roberts, in charge of his choices as a result, and suddenly he was logging thousands of air miles for what might be a single day's work on "tiny little films."
"What are you doing?" he asked his wife. "'I'm helping filmmakers.' And I said, 'but I'm tired.'"
Indie films often rely on "name" actors to snag more funding, better distribution or even a more robust cast. Roberts suggests his name on a project can nudge a film closer to release, something he's happy to make happen.
But not at first, he notes.
"Why am I doing this?" he asked himself at the time. "Then, it became fun for me, then a joy for me. Now, I live for it." And he credits that philosophy for his newest release, "Mr. Birthday."
MR. BIRTHDAY Official Trailer (2021) Eric Roberts, Comedy Movie
"Mr. Birthday" follows a single father (Jason London) whose paternal skills catch the eye of an entrepreneur (Fred Sullivan) behind a birthday-themed kiddie business. The main character must stare down a number of obstacles in the film, including the unctuous Rick (Roberts), a tenant in the building where London's character works.
"It's an uplifting film about life being celebrated … we need less pain in the world right now. It promotes the cause of kindness," Roberts says. Plus, "Mr. Birthday" finds him playing the villain.
Again.
His "Star 80" role proved how chilling he could be on screen, a talent he tapped repeatedly over time with subsequent roles in "The Dark Knight" and "The Expendables."
"They're so much more fun," he says of villains. "Better clothes, better cars, wilder woman. You get to do all the stuff you wanted to do when you were eight-years-old playing cowboys."
"Mr. Birthday" director Dan Hunter says Roberts "brings a tremendous amount of energy" to a film set.
"He reminds you how much fun it is to make movies, and what a privilege it is that we get to do this," Hunter says, adding the star doesn't throw his resume around among the cast and crew.
"He's the biggest star on this movie. When the number one guy comes in with that energy it really does trickle down to the rest of the cast … it's contagious," Hunter adds.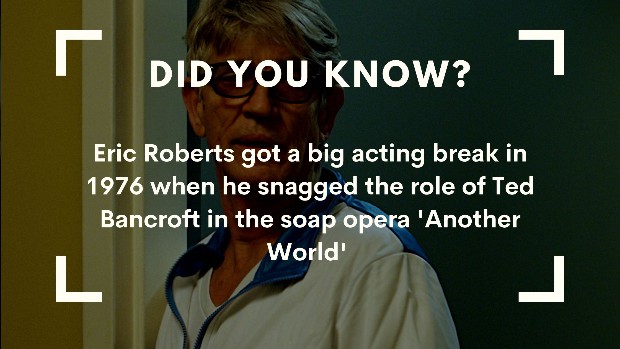 Roberts' personal stumbles are well documented, including a temporary estrangement from his younger sister, Oscar-winner Julia Roberts. He's put those struggles behind him, but he's keenly aware of the heightened atmosphere facing stars today.
"Everybody has a camera now, a recording device. You cannot get away with any bad behavior ever again," he says. "You have to behave, and you have to be a grown up. If you are, you'll be fine. If you're not, you'll get in trouble. Everybody wants to catch you not being perfect, because it's more fun."