Interviews
Eric Bogosian Blasts Obama Over Armenian Genocide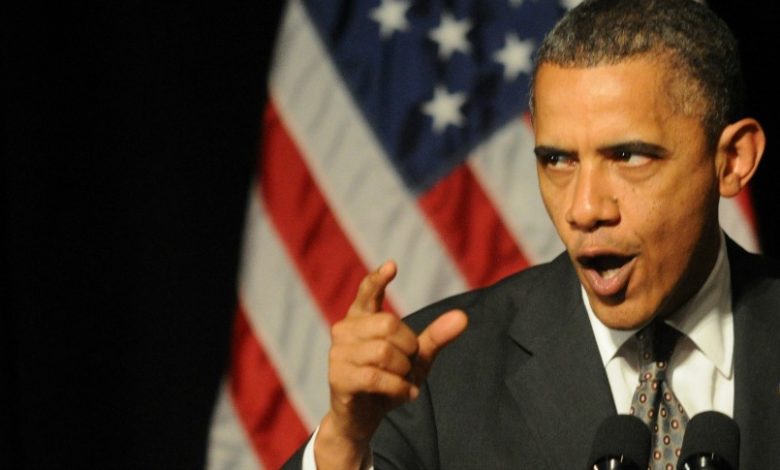 And as the start of what many call the Armenian genocide  – in which the Ottoman leaders of Turkey massacred up to 1.5 million Armenian Christians – marks its centennial this week, he was fully fired up in an interview with the podcast "Kozversations" on the Radio Titans website (www.radiotitans.com).
Currently promoting his first nonfiction book, "Operation Nemesis: The Assassination Plot That Avenged The Armenian Genocide," Bogosian called out President Barack Obama for joining the long list of American presidents who have refused to risk offending the Turkish government by labeling the killings a genocide.
Bogosian's ire was particularly strong towards Obama, however, because Obama did call it a genocide while running for president in 2008 and appeared ready to make that historic declaration once in office.
Meanwhile, Bogosian – who was a long-time cast member of "Law and Order: Criminal Intent" and has won numerous Obie Awards for his off-Broadway hits, but is most famous for the cult classic play and movie "Talk Radio" – also expressed his admiration for Pope Francis. The Holy Father earned great fanfare in recent days for using the "G word" in reference to the killings.
"[Obama] clearly said in the past when he was running for president that it's genocide. He has to speak to memorialize our grandparents and great grandparents. Two of mine died in the middle of it. The anonymous death is a sin," Bogosian said.
"Just do it, say what the truth is and let the chips fall where they may. Do you really think that if Obama came out tomorrow and called it genocide, we'd be thrown out the next day? It's absurd. It doesn't' help Turkey either, they're a modern, complex society.
"I wouldn't hold my breath on anything changing soon. The people in the Obama administration are tearing their hair out of their heads over this because something has to get said on the 100th anniversary date."
Of course, no such statement is forthcoming from the White House, but Bogosian was pleased with the word coming out of the Vatican.
"What the Pope did was really significant, because it forces them to look like they're aligned with deniers. The Pope really did something kind of amazing here. You can't take it just at face value. What the Pope did has to do with ISIS doing similar things to the Turks in the Genocide, taking Christians out of villages and killing them. This is untenable and any civilized people need to speak out against it."
"Operation Nemesis" details the daring and successful efforts of several Armenian emigres to America who teamed up to commit revenge assassinations on the top Turkish leaders responsible for the genocide, and how they got away with it for the rest of their lives.
---
Carl Kozlowski is founder and Chief Creative Officer at Radio Titans (www.radiotitans.com), and host/cohost of its shows "Grown-Ass Men," "Pajama Party," "The Koz Effect" and "Kozversations," plus Chief Guest Booker Winner of the world-famous Laugh Factory's "America's Funniest Reporter" contest.