Industry News
Opinion
'Entourage' Creator Torches 'Ignorant Fraud' AOC
Doug Ellin's Twitter feed turns on Left, flashes frustration with both parties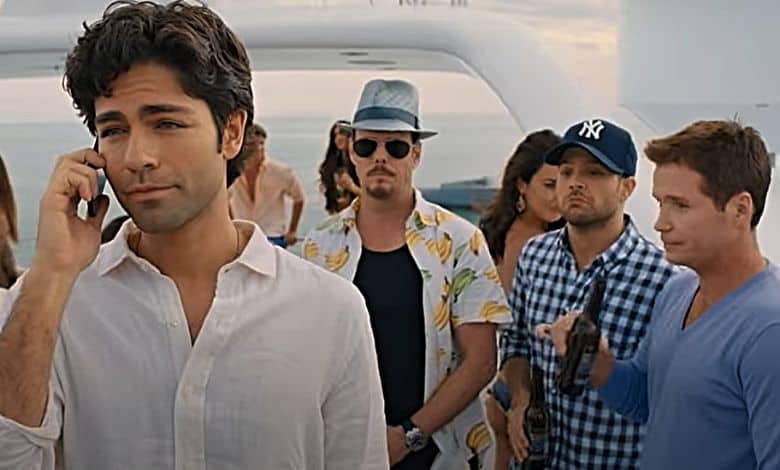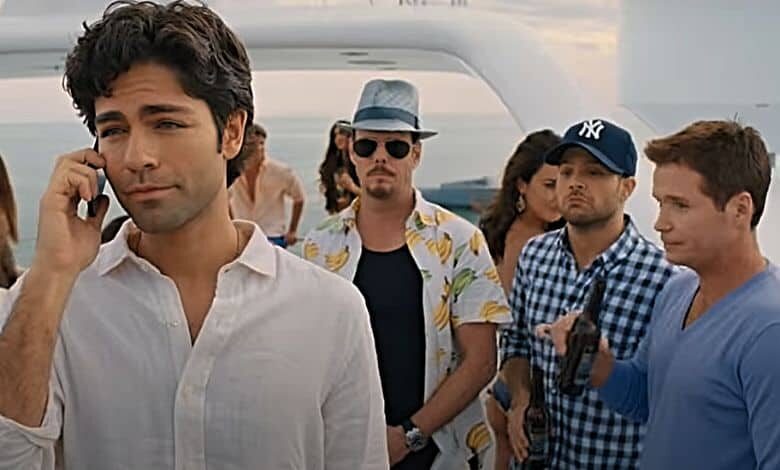 You can't blame Doug Ellin for questioning Hollywood's hard-Left mindset.
The veteran TV producer created "Entourage," the HBO smash now considered problematic in today's woke world.
'It's Hollywood, Baby' Trailer | Entourage | HBO Classics
Four young, successful white characters flaunt their celebrity privilege in La La Land? Unacceptable! It means there's little to no chance Hollywood will reboot the beloved show, despite recent revivals like "That '90s Show," the upcoming "Frasier" continuation and "Will & Grace."
That message hasn't escaped Ellin, who celebrates "Entourage's" enduring fan base with the "Victory!" podcast.
In a month, it will be one year since our first episode aired. Thank you all. Spread the word. Let's keep it rolling. Victory! @victorypod pic.twitter.com/VBDrlsG5ad

— Victory The Podcast (@victorypod) May 29, 2021
They can't cancel his audio show, which features key players from "Entourage" including co-stars Kevin Connolly and Kevin Dillon.
Now, Ellin is fighting the Left on social media.
RELATED: 'ENTOURAGE' FLEES CRIME-INFESTED L.A.
He's not on the MAGA train, exactly. Ellin still shares skepticism for Team Republican. He's simply not buying what the modern Democrats are selling, and he's taking heat from his liberal supporters along the way.
Ellin isn't backing down, though.
His biggest salvo came at the expense of Rep. Alexandria Ocasio-Cortez. The far-Left politician blasted the recent Super Bowl commercial promoting a faith-based initiative called He Gets Us. The ads caused a cultural kerfuffle, and the congresswoman's critique of them didn't sit well with Ellin.
Ellin took offense at her characterization of the ad and spirituality as a whole.
Something tells me you're an ignorant fraud. And people like you who spew garbage with no knowledge of anything you're talking about create hate from more idiots like you https://t.co/rHzGy2eEZQ https://t.co/2NqqP1uJBV

— Doug Ellin (@mrdougellin) February 18, 2023
The Tweet featured a link to an embarrassing video of Rep. Ocasio-Cortez showing her ignorance tied to the Israeli-Palestinian debate. The clip, and Ellin's highlight of it, suggest she's not intellectually fit for Congress.
That wasn't all Ellin Tweeted about over the past few days.
Ellin also slammed the Biden White House for dragging its feet on the environmental crisis happening in East Palestine, Ohio following a train derailment.
Ha yes. The White House has been quick to try to help this town. Are you joking ? And I'm not a republican https://t.co/rrR7S4gmP6

— Doug Ellin (@mrdougellin) February 18, 2023
The Hollywood veteran also suggested CNN and MSNBC unfairly labeled lockdown critics as unhinged over the past two-plus years, a common refrain on the Right. Time has been kind to the critics' side of the debate.
What an embarrassment watching @AriMelber on @billmaher pretend that @MSNBC isn't just as bad as Fox News. The media is complicit in all of our issues. Common sense is simple. And common sense says both sides suck.

— Doug Ellin (@mrdougellin) February 18, 2023
Ellin, like Bill Maher and Joe Rogan, may skewer liberal bromides but they're not automatically voting for Trump or Gov. Ron DeSantis during the 2024 presidential election. Ellin capped a recent Twitter stream with this lament about the two-party system.
I hate em both. Wish I didn't. Don't have a solution just hate