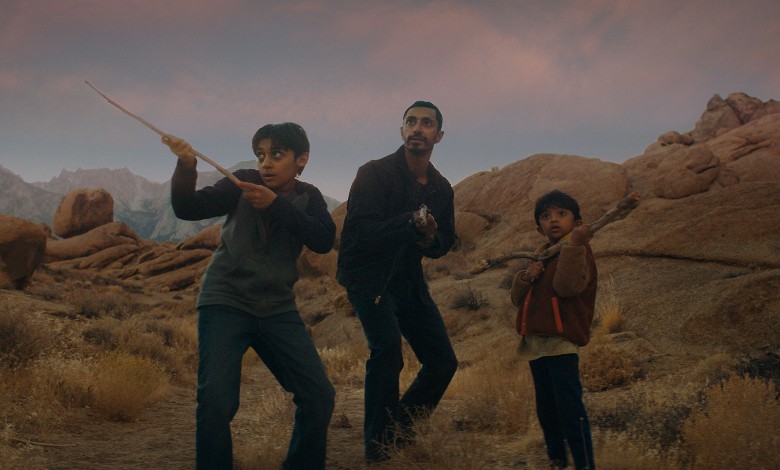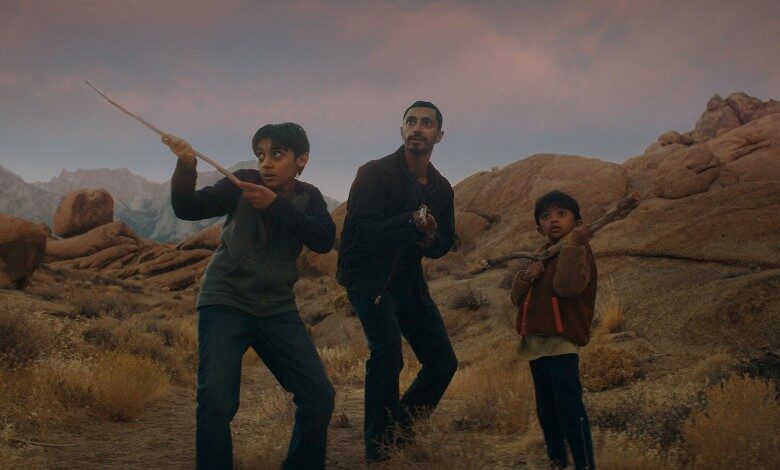 Mainstream movies often lack originality and chutzpah, two elements "Encounter" has in spades.
The Amazon original, part sci-fi, part character study, feels so fresh it's easy to look past its storytelling miscues.
Plus, star Riz Ahmed is so good, so in control of the material, you'll follow him almost anywhere. Just like his character's kids do, despite the dangers afoot.
Encounter – Official Trailer | Prime Video
The "Rogue One" actor plays Malik, a U.S. Military veteran rushing to pick up his two young boys for what he calls a road trip. He hasn't seen them in two years, but this isn't a typical reunion. Malik has stumbled upon an alien plot in the "Invasion of the Body Snatchers" mold, turning everyday citizens into mind-numbed husks.
It's his mission to take his sons to a military-style bunker where they'll be safe while humanity fights back. And, along the way, father and sons will catch up on precious lost time.
That sounds far-fetched, doesn't it? "Encounter" challenges us throughout its taut running time, switching gears often along the way.
RELATED: Top Science Fiction Fathers
The bond between Malik and his boys – Jay (Lucian-River Chauhan) and Bobby (Aditya Geddada) – is far and away the film's selling point. The lads look up to Daddy, who in turn does everything possible to make up for two lost years of fatherly love.
The life lessons start small, but soon the boys are realizing they'll need to grow up fast. It's paternal love that's raw and relatable, and Ahmed captures every nuance in heart-breaking fashion.
Even the actor's clipped cadence feels like he spent years in the military. It's strong and distinct, and it goes a long way to convincing his sons, and us, that he's on the right path.
View this post on Instagram
It's a shame Octavia Spencer's role, which can't be described fully without a crush of spoilers, gets so little screen time. The same goes for Malik's ex-wife (Janina Gavankar), a wispy presence at best.
"Encounter" boasts otherworldly trappings, but at its heart its about fathers, sons and pain that's not easily subdued. And yet some of the storytelling choices feel either desperate or strained. Malik's mission also ebbs and flows in a way that doesn't make psychological sense.
Director/co-writer Michael Pearce gathers so many grace notes early on it helps us process what happens in the second and third acts. It doesn't help that a "big reveal" happens earlier than expected. Audiences need to know the information at some point, but the film's dramatic tension droops after we learn the film's big picture.
Pearce coaxes sublime performances out of young Chauhan and Geddada. They've both splendid, and each is tasked with material that ranges from gut-wrenching to joyful.
"Encounter" needed more discipline, more tough love in the script-writing phase. The finished product, though, is provocative enough to recommend. We haven't seen a story quite like this before.
HiT or Miss: "Encounter" cagily blends sci-fi elements with richer themes of fatherhood and despair.