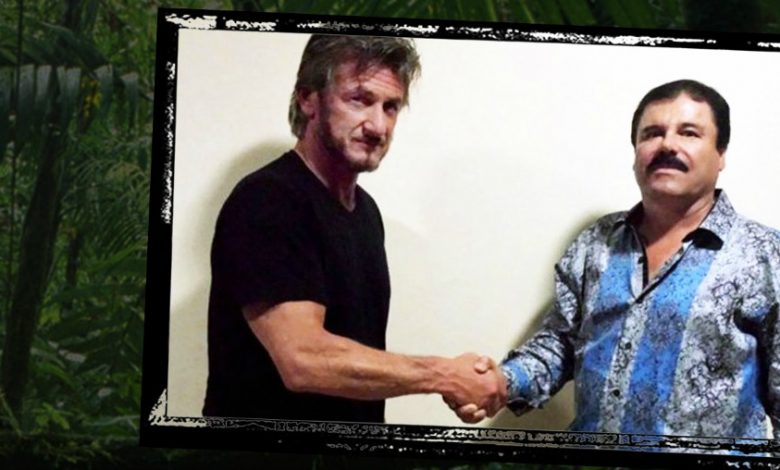 Yet the two-time Oscar winner is repeatedly hired to write for publications like The San Francisco Chronicle and Rolling Stone magazine.
His calamitous attempt to interview Joaquín Guzmán Loera, better known as Mexican drug kingpin El Chapo, marked a nadir for his journalism career. ReelzChannel documents the story behind that interview, revealing Penn's curious career in the process.
'El Chapo' Interview With Sean Penn
"El Chapo & Sean Penn: Bungle in the Jungle" premieres at 9 p.m. EST March 10. The hour special offers a bizarre, only in Hollywood story that ended badly for both men.
Leaning on a clever collection of sources, the special dissects not just Penn's back story but a criminal deemed a hero by many Mexicans.
Penn Thumbs Nose at Flyover Country
Penn "doesn't care what Middle America thinks," says TheWrap.com Editor-in-Chief Sharon Waxman. And so we rewind the pop culture clock on Penn, starting from his days as Jeff Spicoli in "Fast Times at Ridgemont High" to his shocking wedding to pop temptress Madonna.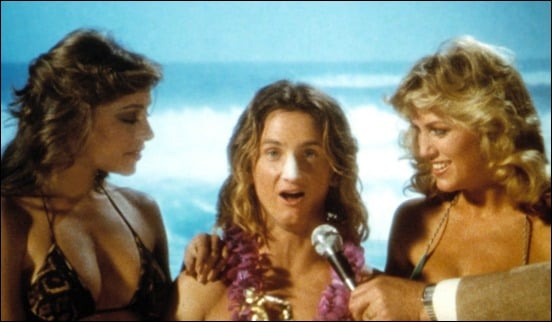 He slugged photographers, proved his acting chops and, eventually, grew tired of simply being a star for hire.
"Seems like acting has never really been enough for him," one journalist says.
How true:
Penn railed against President George W. Bush, the war in Iraq and other liberal cause celebres. In between, he lent a hand to people in pain and filed the occasional word salad report for various media outlets.
Journalist for Hire
The special briefly mentions one important point. Hiring Penn as a journalist is about the clicks, not the story itself. For anyone who's ever read his reportage it's clear he didn't get the gigs based on merit.
Penn often made sure his good deeds didn't go unnoticed. The special recalls his New Orleans rescue mission post-Hurricane Katrina, complete with a shotgun and a personal photographer to document his heroism.
RELATED: Sean Penn: 'No Apologies' for Green Card Joke
Comedian Paul Rodriguez literally tips his hat to Penn's efforts while admitting the actor's politics are "wack."
It's a fairly balanced biography, one much tougher on Penn than other outlets might be. The special even invites actress Maria Conchita Alonso, who famously argued with Penn over his political leanings, to share her perspective. Penn's anti-American streak, however, is only subtly suggested.
The verdict on Penn's latest journalism "get" offers no hope of balance.
Rubio Calls Sean Penn's 'El Chapo' Guzman Interview 'Grotesque'
When Penn met El Chapo in the remote mountains of Sinaloa, Mexico he didn't bring a pad or even a voice recorder.
"He sat there with a fugitive drug lord for seven hours and didn't interview him. They sat around and drank beers and had tacos," Waxman says. A follow-up "interview," where Penn submitted questions to be asked by someone else, yielded little of consequence.
"It's a pale facsimile of a proper interview," Waxman concedes.
"This [Rolling Stone] article was 10,000 words long, but it was mainly about Sean Penn," journalist Natalie Trombetta adds.
From Drug Kingpin to Robin Hood
The special's second half trains it gaze on El Chapo. We learn of the criminal's text-based flirtations, his dream of becoming the subject of a major motion picture and the elaborate tunnel that helped him flee a maximum security Mexican prison.
His digging escape is nothing short of magnificent. We see the sophisticated tunnel that set him free as well as the security camera footage showing him literally drop out of sight.
Musicians penned folk songs about El Chapo's generosity toward the Mexican poor. The violence and destruction tied to his machinations, however, failed to spark the same creative impulses.
Two Unhappy Endings
We now know that El Chapo was captured shortly after the Penn interview. And the actor's journalistic coup was roundly booed by his peers. One thing remains clear. El Chapo was willing to risk it all for a chance at Hollywood style immortality.
"He would never be truly legendary until his story played out on the silver screen," we're told.
For now, he'll have to be satisfied with a TV special revealing his final moments of freedom. Or until the next tunnel construction commences.