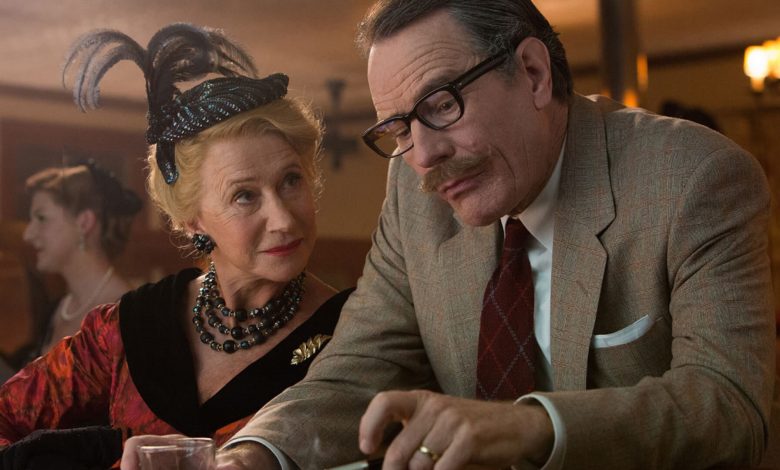 Not only did the film fail to win an Oscar, but it picked up a dubious honor for its interpretation of the facts.
The first annual Duranty Awards singled out the Bryan Cranston feature. The awards roast movies that "willfully distort the history of socialism, communism and the Cold War,"
Cranston stars in "Trumbo," the tale of a Communist screenwriter caught up in the Hollywood blacklist. Critics raved over the "Breaking Bad" alum's performance. He earned him a Best Actor nomination but lost to Leonardo DiCaprio in "The Revenant." Reviews for "Trumbo," though, were generally mixed. Several critics pounded the movie for soft-pedaling both Communism and the real Dalton Trumbo's support of the Soviet Union.
Trumbo Official International Trailer #1 (2015) - Bryan Cranston, Elle Fanning Drama HD
The awards are named for Walter Duranty, the Pulitzer Prize winning New York Times journalist who routinely whitewashed Joseph Stalin's barbarism against his own people. The Victims of Communism Memorial Foundation, a D.C. non-profit devoted to commemorating the more than 100 million victims of communism around the world, is the force behind the awards.
RELATED: Liberty in Film Hails 'Spies' as Year's Best
"With each passing year, Hollywood's historical amnesia about communism and the Cold War grows more disturbing," Marion Smith, the group's executive director, said in a statement. "Trumbo portrayed Hollywood's most influential communist as an American martyr for free speech, ignoring the fact that Communist regimes were – and from China to Cuba, still are – the most serial abusers of human rights and freedom of conscience."
The full list of 2016 Walter Duranty Award Winners, along with explanations from the foundation:
Film of the Year: "Trumbo" – The story of self-avowed communist screenwriter Dalton Trumbo conveniently ignores Stalin's murderous, totalitarian regime and the Soviet Union's efforts to bring America into the Communist fold.
Actor of the Year: Bryan Cranston, "Trumbo" – Cranston's depiction of Trumbo, and his comments that "aspects of socialism are a good thing," cinched the honor.
Director of the Year: Oliver Stone, "Mi Amigo Hugo" – Stone's documentary on Hugo Chavez aired on Venezuelan state television on the anniversary of the leader's death. The film portrays the authoritarian ruler as a charismatic "man of the people," ignoring how the nation's economy was brought to bankruptcy. Also left unsaid, the act that free speech rights were curbed and private property confiscated under Chavez's rule.
Lifetime Achievement in Historical Fiction: Michael Moore – The socialist director was named for movies like "Sicko," which woefully mischaracterized Cuba's health care system and "Capitalism: A Love Story," which embraced socialist arguments against the free enterprise system. The director's unfortunate bouts of historical amnesia helped him earn the award.