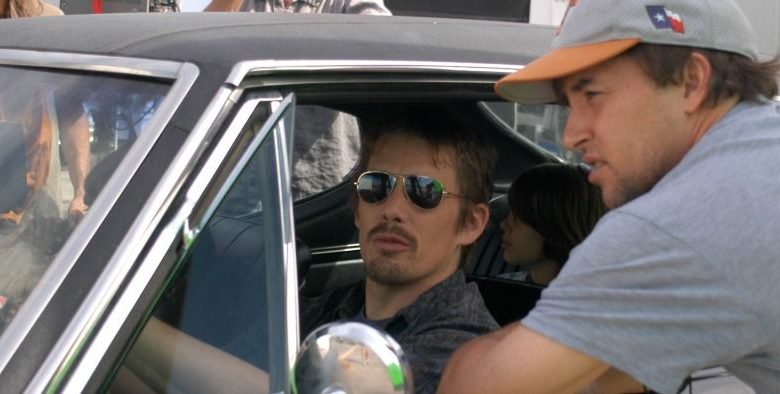 Yes, the same man who …
Got a career-best performance out of Keanu Reeves (in "A Scanner Darkly")
Let us watch two people fall in love in real time ("Before Sunrise")
Directed one of the all-time great high school comedies ("Dazed and Confused")
AND made a notable work about Orson Welles ("Me and Orson Welles")
…also spent 12 years making a wondrous mediation on growing up.
"Boyhood" put Linklater in the spotlight. It also made many wonder just how he did it.
His fans have been asking the same thing for decades. His work is a testament to the unlikely success, artistic growth and hard work ethic of a true original.
Louis Black and Karen Bernstein's "Richard Linklater: Dream is Destiny" recalls the director's upbringing, his decision to take up filmmaking (which came as a surprise to his family), his early and significant body of work and how he views his professional and personal life, then and now.
The documentary shows how Linklater's early years making short films and absorbing double features led to his startling debut film, "Slacker." As his fans and collaborators attest, the film put
the Austin, Texas film movement on the map and introduced a new word to the lexicon (though I recall the word being prominently used in "Back to the Future").
"Slacker" also showcased the most significant example of the DIY, let's-make-a-movie spirit since Spike Lee's "She's Gotta Have It."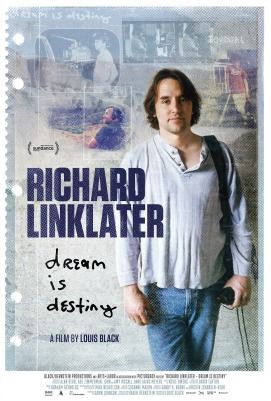 "Slacker" boasts a unique voice, acting as an extension of the man behind the camera. The documentary notes how Linklater would struggle to be heard in subsequent films.
"Dream is Destiny" offers commentary on selected works from Linklater's filmography. We also see Linklater's outdoor sanctuary, which he describes as "my low-rent Skywalker Ranch."
It's downright awesome to see rehearsal footage of the young "Dazed and Confused" cast, as well as a recent script reading with the cast of "Everybody Wants Some!," Linklater's latest.
Likewise, it's also nice to see "Siskel & Ebert" reviews of Linklater's films. There's also Linklater's written diaries and archives, revealing a restless young man inching towards his destiny.
There are other juicy moments, like recollections of how Linklater came to make the studio comedy, "School of Rock" and the uneasy trust expressed from his "Boyhood" backers.
RELATED: 'Everybody's' Wyatt Russell Shreds PC Speech Codes
A documentary on one of the most original American filmmakers and risk-taking cinematic voices alive should have strived harder to be definitive. There is a lot here but, at 90 minutes, this should have been an hour longer.
No mention is made of Linklater's great Eric Bogosian stage adaptation, "SubUrbia" from 1996. Linklater explains to us that, like "Dazed and Confused," his 1998 western, "The Newton Boys" was mismanaged by its studio. While we see the "Siskel & Ebert" clip denouncing the film, no one steps up and states that, in fact, it's a great, under-looked movie.
A Scanner Darkly (2006) Official Trailer - Keanu Reeves, Robert Downey Jr. Movie HD
Although "A Scanner Darkly" is given more focus and a vocal endorsement, it likewise isn't granted the retrospective it sorely needs. Linklater shot that film traditionally (albeit in a low key, independent manner), had a team of animators collaborate on a cohesive vision (unlike "Waking Life," which had a different approach to the animation in every sequence) and spent years completing it.
Watching the film is akin to witnessing a graphic novel come to life. The feel, complexities and dark humor of Phillip K. Dick's novel somehow remain intact. Despite an all-star cast, "A Scanner Darkly" was heavy lifting for audiences in 2006. It remains a cult item still awaiting discovery.
Linklater's "Tape" from 2001, in which Ethan Hawke, Robert Sean Leonard and Uma Thurman act out a drama in a single hotel room, is another Linklater masterpiece. Proper attention is given to "Boyhood" but, as with other underrated Linklater gems (like "Fast Food Nation"), "Tape" gets lip service but is passed over too quickly.
Linklater has directed 17 movies and, aside from the passion springing from their filmmaker, few of them have a great deal in common. His career is one of great creative versatility.
"Richard Linklater: Dream is Destiny" gets that but also wakes us from this beautiful dream too quickly. His fan base will be riveted. The uninitiated will be fascinated. There's still much more to this story.
Three Stars out of Four