Interviews
'Dozed and Confused' Shares Laughs, Hope and a Classic Roger Ebert Story
Carl Kozlowski's memoir spun from therapist's suggestion, pandemic lockdowns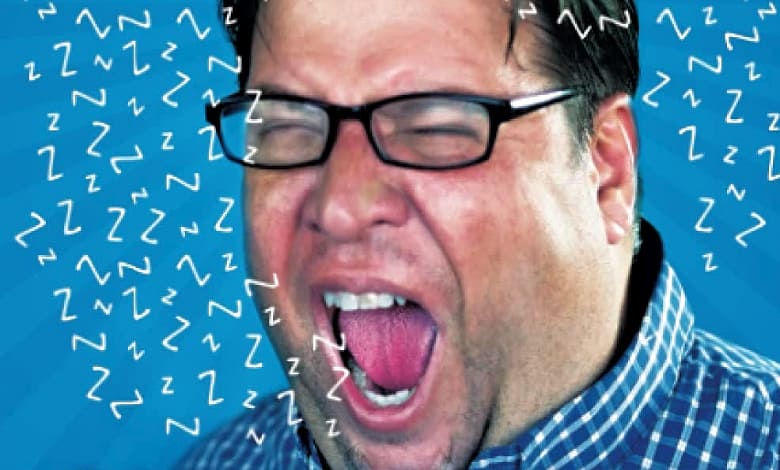 Carl Kozlowski puts a fresh coat of paint on the old saw, "when life gives you lemons, make lemonade."
The author, comedian and HiT contributor captured some of his most harrowing experiences, from multiple muggings to other life-threatening woes, in a funny, frantic memoir.
"Dozed and Confused: Tales from a Nutty, Narcoleptic Life" lets Kozlowski show how he refused to let medical setbacks get the best of him. Here, he invites us into his creative process and reveals the serious message behind his seriously funny memoir.
HiT: You've lived a colorful, and often uproarious life, but what sparked the idea to put your best true-life adventures in book form?
Kozlowski: I originally did this as a COVID-time-filling project in spring of 2020. It was also a self-esteem booster when I was going through a bout of severe depression (I'm bipolar), and my therapist suggested I think of all the positive things in my life and career.
I dug through my drawers and surfed the Internet and realized I had written a lot of really funny stuff that still held up today, but I didn't have the money to put it out properly then so I didn't release it. Now I have a much better job three years later, and I decided, let's do this.
HiT: As a comedian were you tempted to tweak any stories to make them even funnier? Where is the artistic line for you for projects like this, given your stand-up experience?
Kozlowski: The book has 32 chapters, all of them about absolutely crazy things that happened to me, and only one is "enhanced" with more outrageous situations. That's "Why I Now Hate Christmas," in which I tell the story of being trapped at my eccentric aunt's house over a three-day Christmas weekend due to tremendous storms. She and her friends were driving me nuts, and I started venting on Facebook.
I wound up making some pretty wild exaggerations, but that was fueled by my friends and followers and an increasing amount of strangers responding with, "Oh my God, what's next?!" and laughing faces.
Someone told Los Angeles' NPR station KCRW about it, and I wound up reading it on their nationally syndicated show "UNFictional," and it got over 100,000 listens.
Normally, I don't exaggerate anything for humor because I am a magnet for weirdness and I don't need to. I call myself God's Court Jester, because He must send bad things to happen to me so He can laugh.
HiT: Where did you get your sense of humor, and does having sleep apnea help build that kind of self-defense mechanism?
Kozlowski: I was pretty much born with it, I think. I broke my nose by getting it stuck in a car bumper at the age of 4. I wrote an essay about it in third grade, and my teacher thought it was so funny, she had me read it to my class and then sent me on a tour of the 1st through 4th grades.
When second grader Marcus Mabry literally fell out of his desk chair laughing, I knew I was onto something. I guess that was my first encounter with standup.
RELATED: MUST READ MOVIE BOOKS FOR YOUR LIBRARY
I also loved David Letterman as a kid. He had a morning show first, when I was in 4th grade, and I found it one day while I was sick. I thought it was so great, I started faking being sick once about every three weeks (so it would be semi-plausible) and watched him every single time.
Once he hit late-night, I set my alarm every night and woke up to sneak-watch it.
HiT: You've spent plenty of time in LA and Chicago and (barely) lived to tell the tale. Would you ever live in a big city again … and what do you miss about those two cities specifically?
Kozlowski: There's a possibility that the book could become a sitcom "about" my life (a major manager is considering it). I'm also working with my former business partners on a funny documentary about my wild adventures running one of the first Podcast studios, called Radio Titans, from 2008-2015 at the dawn of podcasting.
If either (or both) of those get bought, I'd have to be back in L.A. for at least a few months overseeing them. But the more I'm away from LA, the more I'm glad I got out and moved back to my hometown of North Little Rock, Arkansas.
L.A. has too much traffic and has gotten impossible to live in due to costs and things like the massive homeless population.
So I'd stay here as much as possible, I have come to love the slower pace of life and have a job that gives me plenty of time to be creative.
I loved Chicago because it's a beautiful city downtown and on the North Side, I actually liked the cold (to a point), and the people there are fantastic and real. And the pizza and Polish sausage are unbelievable.
HiT: What have you learned about people through all these misadventures? Can you take a step back and share how you, and others, react in times of stress?
Kozlowski: I've learned that most people are kind and helpful. Nearly every time I asked people to wake me up at the right stop when I was about to pass out, they did so. More people than you'd think are odd, too, although when you think about it there are about 50 odd incidents that happened to me that are in the book, and I've lived thousands of days.
So it's not as crazy out there as I make it seem.
I've had lots of stress in my life – I was hospitalized a couple dozen times in LA with a recurring leg infection (no problems in the three years of been in North Little Rock – I think it's that I'm not sitting on filthy public transit anymore!).
I've battled bipolar depression. I've had to contend with (until recently) undiagnosed autism and severe ADHD.
Somehow I always looked at things cockeyed and managed to find how to make things funny. I de-stressed by writing after my worst moments. Now I watch funny things whenever I can and I listen to lots of music, even at work on my iPhone.
HiT: What can you share about your "Dozed and Confused" sitcom pilot … could the show take root on one of the newer streaming platforms in the future?
Kozlowski: "Dozed and Confused" was shot in 2018, with Stephen Tobolowsky (one of Hollywood's 10 Most-Watched Actors, according to the showbiz bible "Variety" magazine) playing himself in a major role.
He also wrote and recorded the Foreword to the book.
We had a real camera crew headed by the cameraman from the former CBS sitcom "Superior Donuts," and a great supporting cast featuring three "Tonight Show" comics plus several extremely talented friends.
You can see it at "Dozed and Confused Pilot Teaser" on Vimeo. I got a rave review from a "Black-ish" writer/producer who's now the head of the popular TBS sitcom "The Last O.G." starring Tracy Morgan.
FAST FACT: The "Fame's a Pain" chapter in "Dozed" recalls the time Carl's backpack caused a kerfuffle in a press screening, an incident which let him meet Roger Ebert under less than flattering circumstances.
Since that was based on my life, I hope it can finally be made if the book is successful. I'm sending the audiobook to a major comedy manager who took Dane Cook to worldwide superstardom.
If he likes that a lot of doors could be opened, and I'm also in serious talks with "Jimmy Kimmel Live!" to be on in January because Jimmy's also a narcoleptic and he once ripped me hilariously on national TV for falling asleep in his studio audience.
A "Jimmy" appearance can change a comic's life.
HiT: Readers will get a kick out of your new book, but do you want them to take away a deeper meaning beyond an enjoyable read?
Kozlowski: "Dozed and Confused" is also an inspirational book because it shows a guy who never let some incredible challenges stop him from pursuing his dreams. A miraculous surgery was involved, so there's a little bit of faith in it. It also shows hope, because I eventually overcame my disorder and reclaimed my life.