Industry News
Opinion
How All-American 'Dog' Is Defying the Odds
Channing Tatum's pro-military, anti-woke comedy has serious box office bark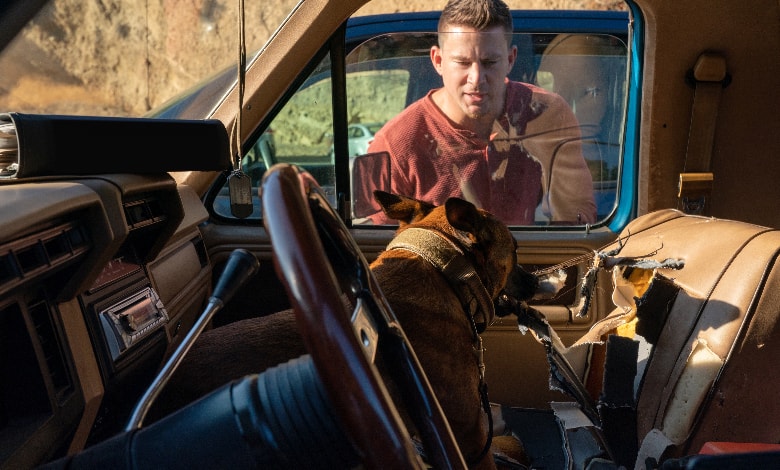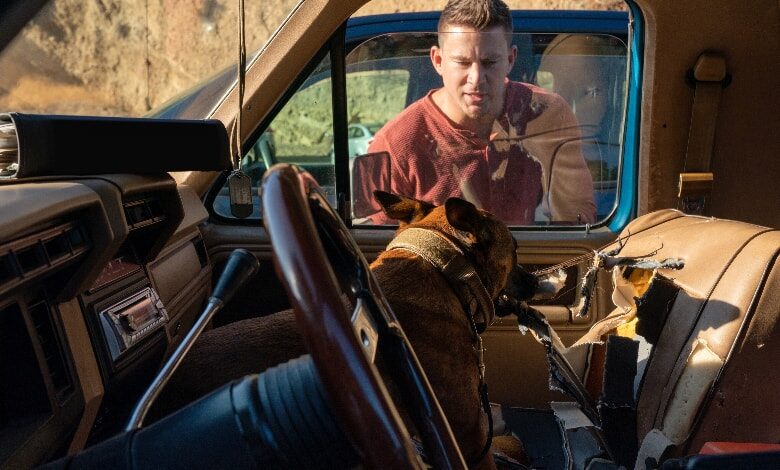 It's brutal out there for original stories.
The biggest box office hits of late are superhero reboots and sequels – think "The Batman" and "Spider-Man: No Way Home."
Original fare, even films directed by Hollywood heavy hitters, are struggling to draw a crowd. Three stark examples?
"Nightmare Alley" (Guillermo del Toro) $11 million
"Licorice Pizza" (Paul Thomas Anderson) $16.9 million (to date)
"Moonfall" (Roland Emmerich) $19 million
So Channing Tatum's big-screen comeback, an original yarn with a tepid title, seemed like another box office dog. Instead, "DOG" is a hit, devouring the scraps left behind by Batman and that wall-crawler.
DOG | Official Trailer | MGM Studios
The film's current box office haul? A tidy $54 million, and growing. This weekend, the movie fell just 21 percent from the previous week despite losing 100 screens nationwide and becoming available for VOD viewing. The film opened with a strong but not overwhelming $15 million, but word of mouth subsequently kicked in.
That, plus a very modest $15 million budget, means this "DOG" proved a wise investment.
Why? It's not too complicated.
Tatum remains a charming, apolitical movie star who we don't see in every third film. In fact, before "DOG" and this month's "The Lost City," his last major role came in "Logan Lucky" five years ago.
Absence makes the cinephile's heart grow fonder.
DOG (2022) | Behind The Scenes of Channing Tatum Movie
Tatum aggressively stays above our tribal times, witness this telling quote from the Left-leaning AP:
"I would not call myself a liberal. I would not call myself a Republican or a Democrat. I'm not political … I do believe that the stereotypes and the generalizations can get us in trouble."
The film itself is a shaggy dog of a yarn, veering from "Turner & Hooch"-style yuks to dramatic moments tied to the main character's PTSD. That dual storytelling shouldn't work, on paper, but Tatum (the film's co-director) ties it all together.
There's more here, though.
"DOG" is resolutely pro-U.S. troops. The film isn't about combat or winning wars, but it showcases soldiers in a deeply empathetic light. They fight, see their fellow soldiers die on the battlefield and, later, return home to live as if nothing ever happened.
That's impossible.
"DOG" is part of a new wave of soldier-friendly films, think the outstanding "Thank You for Your Service," which respect the sacrifices men and women make for the country.
That brand of pro-troop sentiment resonates with the heartland, witness previous hits like "American Sniper" and "Lone Survivor."
View this post on Instagram
"DOG" also pokes a little fun at the woke crowd, a rarity on screen. One segment finds Tatum's character bickering playfully with some very woke Portland women. The joke, at least here, is on them. Another features a pro-animal activist who resorts to violence rather quickly.
Chances are that character doesn't have a MAGA hat in his closet.
And, of course, Tatum's co-star deserves some credit. Americans love their mutts, and this critter, a damaged but recovering Belgian Malinois named Lulu, is a chronic scene stealer.
Audiences will still line up for films that don't spawn from a comic book, toy franchise or beloved brand. It just takes some hustle, and a keen awareness of what viewers want, to make it happen.