Industry News
Opinion
Biggest Documentary Film Festival Bows to Anti-Israel Protesters
Fest condemns 'from the river to the sea' chant, then quickly backpedals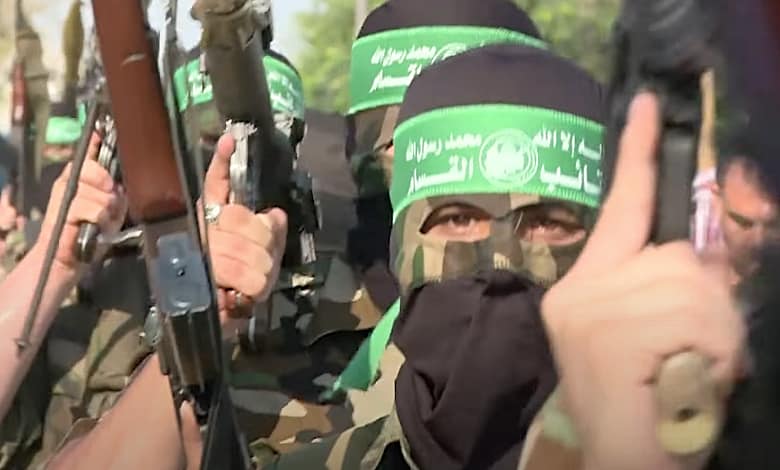 The film industry, by and large, has stood down as the battle for free speech rages worldwide.
Actors stay mostly silent on the subject. Studio heads do the same.
Award shows lash out at Fake News memes like, "Don't Say Gay" but won't spare a syllable about warning labels, sensitivity readers, Big Tech censorship, The Twitter Files or other threats to free expression.
From Roald Dahl and Ian Fleming to R.L. Stein and Agatha Christie, the practice of sensitivity reading should worry us all.

It ignores the simplest solution to the problem of art you find offensive: If you don't like it, don't consume it. FIRE's @StrangelEdweird explains: pic.twitter.com/JvzzIYo59u

— FIRE (@TheFIREorg) April 21, 2023
So it's shocking to learn the 2023 International Documentary Film Festival (IDFA) finally took a stand to support free speech.
Except the speech in question calls for the elimination of the Jewish state of Israel.
The team behind the IDFA, currently taking place in Amsterdam, opened its annual gala Nov. 8, a month after the Oct. 7 terrorist attack on Israel by Hamas.
The debut featured a protest with an ugly twist.
RELATED: HAMAS BARBARISM RED-PILLS LIBERAL STARS
Palestinian sympathizers jumped on stage, armed with a banner reading, "From the river to the sea, Palestine will be free." Rep. Rashida Tlaib earned a rare Congressional censure earlier this month for embracing that phrase, one widely believed to call for Israel's elimination, along with other anti-Israel rhetoric.
The festival's organizers initially slammed the protest's use of the toxic terminology, prodded by 16 Israeli filmmakers and members of the arts community.
"That slogan does not represent us, and we do not endorse it in any way. We are truly sorry that it was hurtful to many," the statement read in part. "We understand that the slogan was hurtful, and sincerely apologize for how this happened. There are many ways that people use or read this slogan, and that various sides use it in opposing ways, all of which we do not agree with, and we believe that this slogan should not be used in any way and by anybody anymore."
Several filmmakers swiftly pulled their projects from the event in solidarity with the anti-Israel statement.
Two days later, the IDFA backpedaled via a second statement.
"We are not ignoring, undermining, nor criminalizing any of these positions, and we fully respect and acknowledge the pain that is going around and the extreme urgency of these discussions while war is still on, and innocent civilians are still dying," the statement added. "Our aim is to make sure everybody feels welcome and safe to express themselves and to listen openly to others, even when in disagreement. Our hope is that everybody feels entitled to use this platform, seriously and responsibly, lovingly and sincerely."
Free speech still matters to the creativity community, assuming it's some of the most divisive, inflammatory language on the global stage.