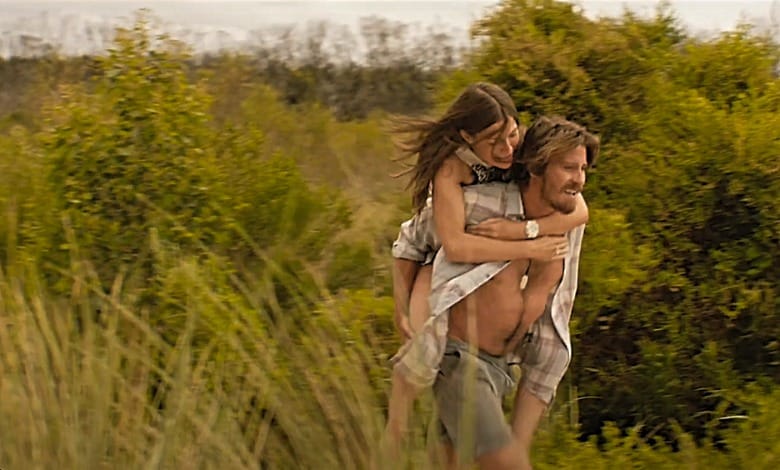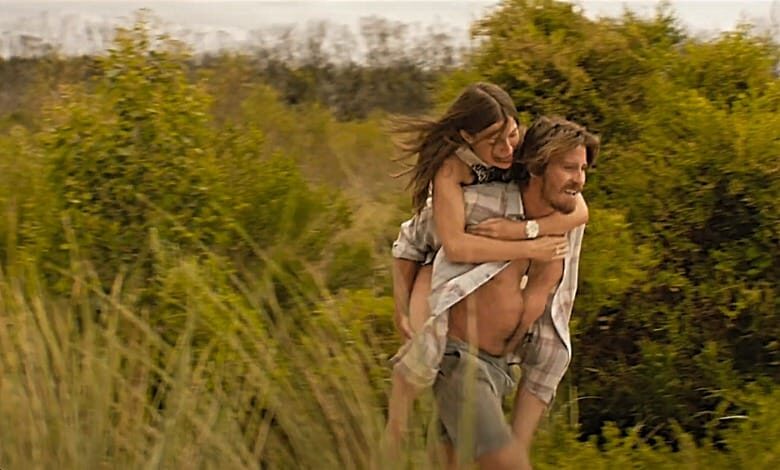 There's no way to mend the two sides sure to form around "Dirt Music."
Either you'll savor its subdued storytelling or demand far more from the characters falling in and out of each other's arms.
Little can bridge the divide, and "Dirt Music" wouldn't have it any other way. Sometimes love means more than carnal pleasure, something the Australian film depicts with unsparing beauty and pain.
Dirt Music - US Trailer - starring Kelly Macdonald & Garrett Hedlund
Kelly Macdonald stars as Georgie, a woman living with a widower named Jim (David Wenham) and his two sons. He's a successful fisherman and a local celebrity of sorts, but she hardly feels safe around him.
Or loved.
It's a wonder these two got together in the first place. That's your first clue Georgie's soul has been lost at sea for some time.
One meet cute later, though, and Georgie's world is permanently changed. Lu (Garrett Hedlund, "Burden") is a fellow lost soul lugging around a tragedy from his past. The two quickly connect, but their romance draws Jim's attention, complicating the lives of everyone involved.
You'd expect Jim to be the thorn in the movie's side, the "boo, hiss" villain we're rooting against at all costs. The screenplay isn't ready to play along. Wenham helps, making the character inscrutable and raw, even if his third act revelation feels too concrete for a story like this.
It's bold to cast two non-Australian actors for a story set in the country's western landscapes, but director Gregor Jordan chose his leads wisely. Macdonald's accent is consistent and strong, and Hedlund's character speaks so little it hardly matters.
They have chemistry, no doubt. They also have a shared craving for escape.
RELATED: Sexy Film Romances – From a Female Perspective
Audiences could mute the volume on "Dirt Water" and drink in its visual splendor. This isn't a travelogue, mind you. Some of the backdrops are cruel, even punishing. Mother Nature's cameo is a cagey one. Those vistas interrupt and enhance the film's love triangle, aided by a soundtrack brimming with quietly beautiful ballads.
One false move here, and we're smack dab in twee territory. "Dirt Music" avoids that fate.
"Dirt Music" isn't about "Fifty Shades" of fornication. Sometimes love heals in unexpected ways. It's here where the film connects, making the third act's drama as tense as any nail-biting thriller.
You'll either be bored at this point or wholly invested in the romance's resolution. Those beguiled by the events leading up to the finale, though, won't be disappointed.
HiT or Miss: "Dirt Music" is sure to divide audiences, but those open to bruised souls will wrap their arms around it.