Interviews
'Burden' Director: We Need Racial Healing Movies Today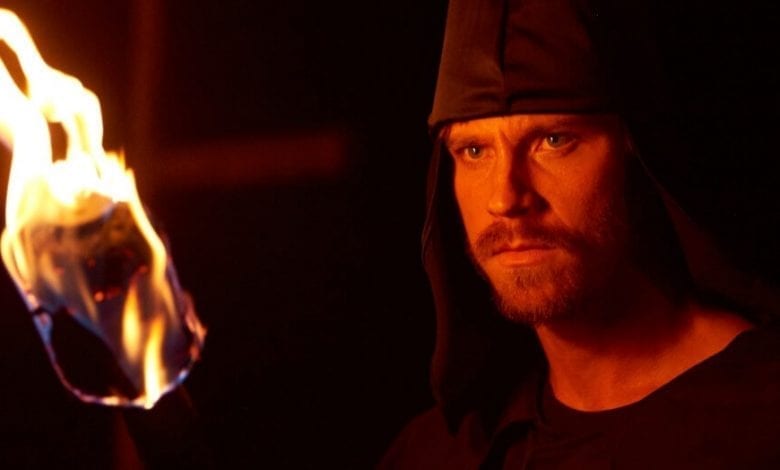 Andrew Heckler partly blames himself for why his directorial debut, "Burden," took 20 years to reach the big screen.
The actor first heard the story of Mike Burden, a South Carolina Klansman who overcame his bigotry, in the late 1990s but insisted he tell that tale on his terms.
"I didn't make it easy," Heckler says with a laugh. "I really wanted the story to be tough, to be challenging. I didn't want the redemption to be easy or the burden to be easy."
BURDEN Official Trailer (2020) Garrett Hedlund, Usher Movie HD
Garrett Hedlund of "Mudbound" fame plays Mike, a man embraced by a racist family at an early age. When Mike meets a local woman (Andrea Riseborough) he realizes how hate has warped his soul. Forest Whitaker co-stars as a local preacher reaching out to Mike at considerable cost.
The film opens with Mike showing kindness to Riseborough's character. The audience knows nothing of Mike's background, or the nightmarish acts of his brood.
That, Heckler says, was by design.
"We all might disagree with people's ideologies, their horrific actions, but people are people. They're human beings under there. They're not born racist. It's a learned behavior," he says.
The film is meant to show that as well as how someone can escape that path.
"How do you get a Klansman out of a family that looks like family but is based on hate? You have to get to know that this is a family … or I'm not showing the truth," he says.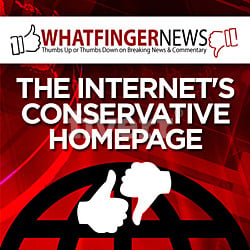 That puts Heckler squarely in the path of those who reject redemption stories, even ones based on real events. Consider the cultural fallout from movies like "The Best of Enemies" and "Green Book." Those fact-based tales got hammered by some critics aghast at their redemptive arcs.
"Burden" isn't immune from those attacks.
RELATED: What Woke Critics Completely Missed About 'Green Book'
Forbes.com chatted with Heckler to help promote the film and inserted this into the Q&A:
Heckler realizes audiences will roll their eyes at seeing Mike Burden find redemption through the compassion of Reverend Kennedy (Forest Whitaker).
This NPR critic gets right to the point:
We're going to make an entire movie about the redemption of one guy in the Klan? I just don't think that's where the effort should go even if it should turn out as a fairly decent effort in the filmmaking itself.
The writer/director wasn't swayed by those sentiments.
"We're in a moment … when everyone is polarized. No one wants to open their eyes and ears and have empathy for someone else. There's so much hatred and vitriol," he says. "It's an easy position to label and name call."
Someone asked Heckler a pointed question about the film's goals recently.
"How many times do we have to forgive?" the person asked.
"I can't tell you. I don't know the answer. I know the alternative is a dead-end road," he says. "When you follow this movie … it plants a seed, and that seed of redemption, of forgiveness, can grow into healing.
"If you wanna reject it, you don't believe in Martin Luther King or Maya Angelou or Gandhi … there is no alternative."
FAST FACT: "Burden" won the Audience Award at the 2018 Sundance Film Festival
Heckler conducted extensive research on the real South Carolina town where Burden's story played out. Those experiences weighed heavily on the film.
"Life exists in the gray areas … we're all complicated and complex people. What you think you know is not necessarily the truth," he says.
— Burden Movie (@burdenmovie) March 2, 2020
For example, Heckler tagged along with a local black citizen, the man who inspired Usher Raymond's character in the film, to a diner described as "steeped in the Klan."
"It was a very scary thing to go into that diner," he says.
What he found surprised him – an old-school eatery teeming with working class patrons. He also saw an older black man in fishing duds regaling fellow diners with "story after story."
Heckler asked his guide why he wanted him to see that man, that place, as part of his research.
"That's not the Klan," Heckler told his guide.
The man quickly corrected him.
"Yes it is," the director recalls him saying. "They hate change." The black storyteller was a diner "regular" evoking the country's "Uncle Tom" past.
"I never would have gotten that nuance had I not been down there," he says.
BURDEN - Exclusive Clip (Garrett Hedlund, Forest Whitaker) | AMC Theatres (2020)
That research proved essential, but once again it might not be enough for some social critics. Consider the heat author Jeanine Cummins is facing for telling a Mexican-based story, "American Dirt," without being a Mexican-American herself.
The same, in theory, could apply to a white director sharing a tale of racism in the deep South.
"I understand where people are coming from, but if it was a woman telling the story [of 'Burden'] it's a different movie," he says. "I told the movie that I can tell based on what I know … I know that I don't know the southern black experience. I'll never walk in those shoes myself."
So he leaned on his research as well as his film's cast and crew, including Raymond and Whitaker, to bring their perspectives to the set.
Heckler ultimately rejects the theory that "Burden" shouldn't be part of his movie resume.
"It doesn't preclude me from telling the story or from leaning on the people who do know the stories," he says.