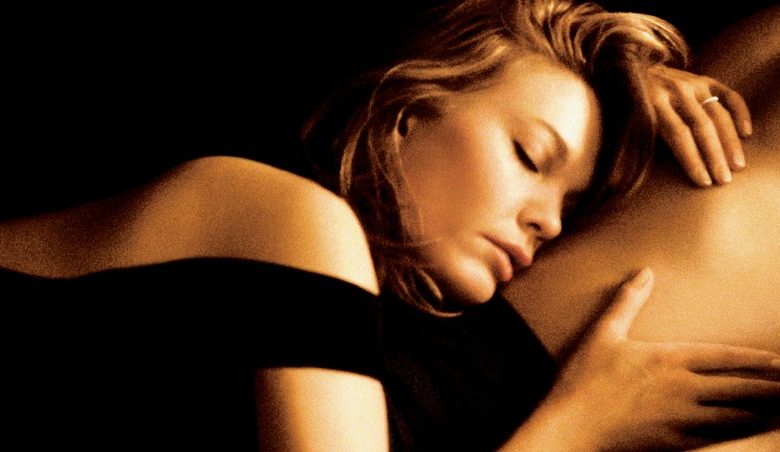 Some of us like it in the dark with a bunch of strangers. Others, in bed one-on-one with an iPad or on the train with a phone. We digest our movies depending on who we're with and where we are, much like sex. That's why when it comes to ranking movie sex, it depends on my mood.
There's raw schtooping and romantic lovemaking and searing desire. Unrequited love, dangerous liaisons and adoration that lasts after death.
What turns us on is as diverse as the millions of scenes that have been penned to arouse our deepest parts. Is it the light clutch of a lock of hair circling the finger of a stranger? The butterfly wing-brush of your husband's face on your skin? Is it panty-tearing panting? Doing it on a train with a hooker? All of these and more.
Or it's just a bit:  Ben Affleck's member (or penis stand-in) visible for just a sec, as he steps into the shower with a bloody, psychotic Rosamund Pike in "Gone Girl." A boom box elevated over the head of a broken-hearted John Cusack in "Say Anything" speaks to the heart years after we've grown out of puppy love.  Hell, the object of desire doesn't even have to be human to arouse. Wayne and Garth pondered the sexual appeal of Bugs when he dressed as a girl bunny.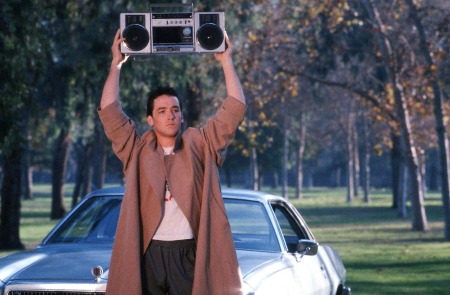 And let's be clear. Carnal and in your face works, too. The chiseled strippers humping anything that moved in "Magic Mike" were fine by most of the libidos I know. If you've watched the trailer for the sequel more than once, raise your hand.
To create a list of sexy movie romances is daunting. I could say, "not tonight, I have a headache," but I'll rally. Valentine's Day approaches, and what better time than now to winnow my filmic libido down to a short list.
For relaying the intoxication of arousal, these five movies do it for me (in no particular order):
"Unfaithful" – Diane Lane conveys the reaction of a first-time cheating wife so convincingly, it's as if we are witness to a real transgression. Her gorgeous quivering body, thrashing head and knit eyebrows are hot enough while her young French friend consumes her. But, it almost gets better when she re-lives it later on the train going home to her unsuspecting family. When she shakes her head in disbelief at what she's just experienced, mussed hair in her face, it looks exactly like it should: a confused mix of shame, arousal, delight and fear. You can imagine her pinching herself under that perfect trench. It's no wonder that she kept going back for more. Just don't think of the ending. Focus on the quivering.
"Urban Cowboy" – While things eventually go awry for Debra Winger and John Travolta in this 1980 romance, there's no doubt the night they meet at a bar is just right. They dance. They drink. They dance. Their bodies press tighter and tighter as they groove toward the inevitable. That moment when a line is crossed with a stranger, when a one-night stand is absolutely going to happen and it's totally mutual is captured with arousing accuracy. Watch it again and you'll forget Idina Menzel's name, too.
"Silver Linings Playbook" – Bradley Cooper's air guitar skills as performed on Jimmy Fallon turn me on, no less Bradley Cooper swirling his hips to Stevie Wonder in tight pants. The magnificent "Silver Linings Playbook" understands that longing for something you can't have and longing for something you can at the same time make for a pretty tightly wound ball of foreplay. The film's final dance sequence is sexy from every angle. Starting with "Don't You Worry 'Bout a Thing" down through Brubeck's lovely version of "Maria" this sexy, graceful and hot culmination of their longing is enviable. In that beautifully lit room, with Jennifer Lawrence's bangs and Mr. Cooper's everything, the couple's locked eyes push and pull each other into a delicious vertical intercourse. Good thing they took the parlay.
"The Kids Are All Right" – Get Mark Ruffalo's recent turn as a bent, balding shooting victim out of your head. Block out "Foxcatcher" and insert "The Kids Are All Right," and you'll recall his smokin' bedroom eyes and phenomenal posterior. Director Lisa Cholodenko got it right when she thrust Julianne Moore's mid-life lesbian crisis into the messy bedroom of Mark Ruffalo. For much of the movie they circle each other in his garden like a grungy cat and mouse. When they finally get it on after a wonderfully tense flirtation in the kitchen, their sex is as hot as the California sun drenching their undulating bodies. On the flip side, the way their affair is discovered is one of the more realistic movie reactions to adultery. Joni Mitchell never sounds the same again.
"Vicky Cristina Barcelona" – I'm not sure who's sexier: Scarlett Johansson, Penelope Cruz, Javier Bardem or Spain. The whole thing is an aphrodisiac which isn't the first word that comes to mind with a Woody Allen film. Bardem's lion head is looking especially good here as he traverses his women. They are voluptuous bookends whose lips and breasts and legs could turn the straightest arrow downward into the tangle of sheets. Upon seeing this the first time, a female friend and I headed right to a tapas bar and fantasized about alternate universes filled with sipping wine alongside handsome painters.
Great movie sex will never replace real sex, of course, no matter what Joaquin Phoenix thinks of "Her." But when portrayed well, it stays with you long after the credits. Like so many other roles the movies play in our lives, onscreen desire can fulfill fantasies far beyond the 50 shades of any imagination.
ALSO CHECK OUT: Sexy Movie Romances … from the Male Perspective
*   *   *
Jennifer Papale Rignani is currently working as a senior writer and content manager at BusinessForward, an IT consulting firm in her hometown of Pittsburgh. She has also worked as a freelance writer and reporter since 1998 and was associate editor of Pittsburgh Magazine from 2003-2005. Her articles have appeared in dozens of publications including South Jersey Magazine, Main Line Today, Patch.com, Mt. Lebanon Magazine, Edible Jersey, The Pittsburgh Post-Gazette, The Sandpaper and New Jersey Savvy Living. She is married with three young daughters. When she isn't breaking up fights or cleaning the bathtub, she watches movies.