Industry News
Denver Critics Crown Gerwig's 'Lady Bird' as 2017's Best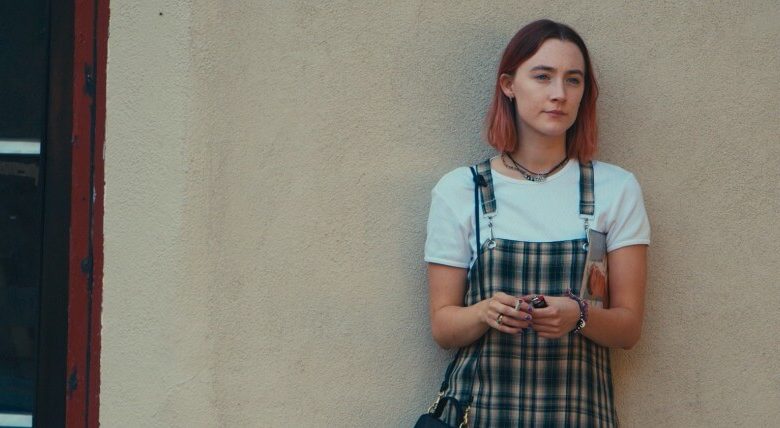 "Lady Bird" offers little for audiences craving super heroics, sequels and car crashes.
Writer/director Greta Gerwig's film follows a California teen making the adjustment to adulthood. The film's quiet pleasures, compounded by a wry sense of humor, made it last year's critical darling.
Lady Bird | Official Trailer HD | A24
Now, the Denver Film Critics Society has honored "Lady Bird" with the group's Best Film award. The movie also scored a Best Actress nod for star Saiorse Ronan, who plays the complex title character.
Other movies selected by DFCS include "Get Out" (Best Sci-Fi/Horror), "Call Me by Your Name" (Best Adapted Screenplay" and "War for the Planet of the Apes" (Best FX). The Colo.-based group features online critics and podcasters based in Denver and beyond.
The complete list of DFCS winners is below.
Best Picture: "Lady Bird"
Best Director: Christopher Nolan, "Dunkirk"
Best Actor: Gary Oldman, "Darkest Hour"
Best Actress: Saiorse Ronan, "Lady Bird"
Best Supporting Actor: Willem Dafoe, "The Florida Project"
Best Supporting Actress: Allison Janney, "I, Tonya"
Best Sci-Fi/Horror: "Get Out"
Best Animated Film: "Coco"
Best Comedy: "The Big Sick"
Best Original Screenplay: "Get Out"
Best Adapted Screenplay: "Call Me By Your Name"
Best FX: "War for the Planet of the Apes"
Best Original Song: "Remember Me," "Coco"
Best Original Score: Hans Zimmer, "Dunkirk"
Best Documentary: "Faces Places"
Best Foreign Language Film: "Thelma"