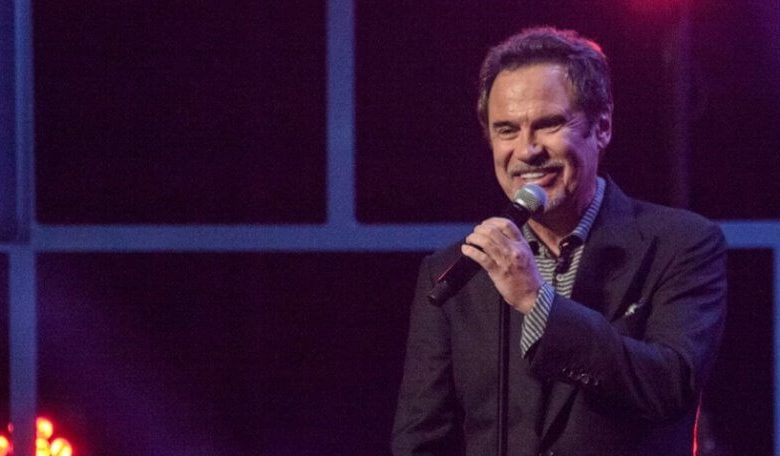 Dennis Miller could use a break.
Sure, his new comedy special "Dennis Miller: Fake News, Real Jokes" has its political moments. The legendary wit still longs for a moment when we can all just get along … and laugh.
It's just one of the revelations from our chat with the iconic funny man.
It's hard to picture Miller giving up political humor entirely. He practically reinvented the form via his epic "Weekend Update" run on "Saturday Night Live." He remains razor sharp in his observations, particularly at a time when most critics ignore the Left's flaws.
What the heck…I'll just blurt it out. I don't think the Democrats have handled Hillary's loss as well as they could have. #DennisMillerOption

— Dennis Miller (@DennisDMZ) September 24, 2018
He's still not a political beast at heart. Dennis' jokes pack plenty of heat, but they're never as vicious as your average late night monologue in the Age of Trump.
Dennis explains why he longs for a more communal comedy movement, his confusion over the "laugh-free" trend in stand-up and why his old show became part of The Resistance in this can't miss HiT 'cast.
Listen to "HiT Episode 88 Dennis Miller" on Spreaker.
Dennis's latest stand-up special, premiering on Election Day Nov 6, is "Dennis Miller: Fake News, Real Jokes." You can find it on via the Comedy Dynamics Network (CDN) via Amazon, iTunes, Steam, Google Play and other platforms.
Or, you can grab "Fake News, Real Jokes
" the same day at all digital and physical audio retailers.
Want more Dennis?
He hosts a twice-weekly podcast, "The Dennis Miller Option," available on Podcastone.com and iTunes. And his twice daily syndicated, 60-second radio feature "The Miller Minute" keeps he laughs flowing five days a week.