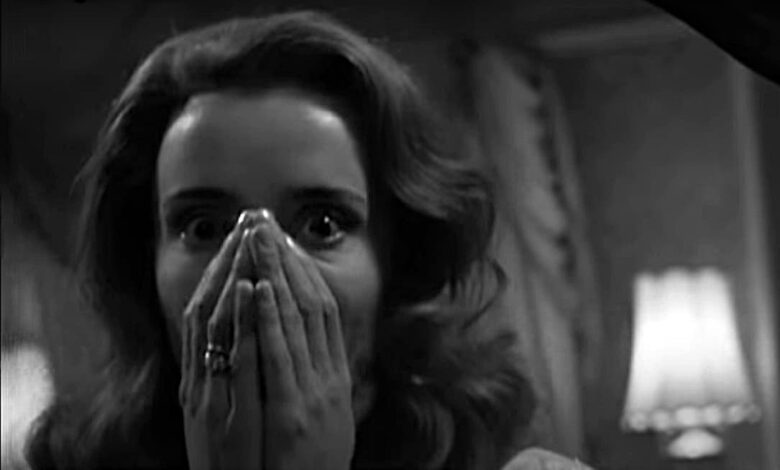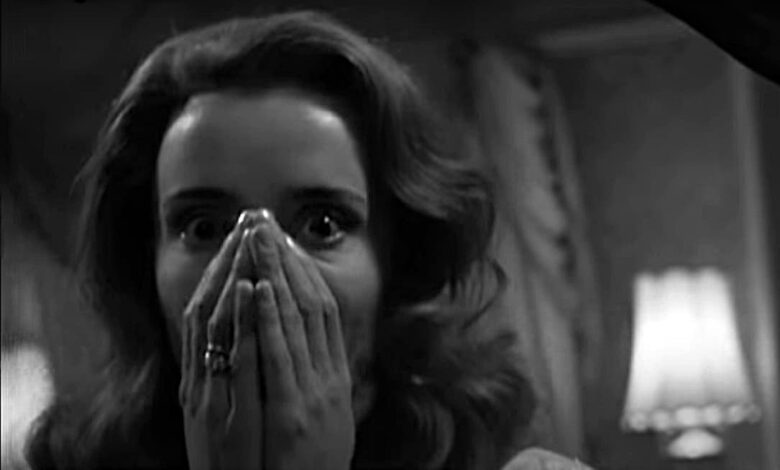 There was a brief period of my life where I thought Kenneth Branagh and Emma Thompson were Americans, and that has everything to do with Branagh's 1991 thriller, "Dead Again."
I had initially missed Branagh's debut film, the celebrated Shakespeare adaptation of "Henry V" (1989) and was convinced not only by the persuasive west coast accents he and Thompson (both Brits) sported in "Dead Again" but also by the enthralling nature of the film itself.
Branagh's Mike Church is a Los Angeles detective who helps a woman stricken with amnesia (Thompson). A chance encounter with an antique shop owner (Derek Jacobi) leads them on a strange path: through hypnosis, we learn of a murder that took place in the 1940s and how it may play into the present.
"Dead Again" is a whodunit, presented in modern day, but frequently flashing back to a lush period tale. Crafted with confidence and panache, it starts at "over the top" and keeps going.
Scott Frank's delicious screenplay explores the notion of fate and whether it can be altered or if some things, no matter how terrible, or altogether inevitable, cannot be realigned for the better.
It feels like a try out for his great screenplay for Steven Spielberg's "Minority Report" (2002), which is also about whether a seemingly destined homicide will take place – both have a fetishistic obsession with scissors. While Frank's "Minority Report" screenplay is overwritten, with too many climaxes and a fadeout scene that is both nonsensical and unsatisfying, "Dead Again," as absurd as it gets, is tight and builds cleverly until the very end.
Branagh was fortunate to make his first Hollywood feature such a wild and entertaining vehicle.
It earns the saccharine elements of the contemporary love story, since it's a contrast to the lurid murder tale. Only the gory finale is a bit much; Branagh's subsequent "Mary Shelly's Frankenstein" (1994), while highly accomplished in many ways, is much more exhaustive and shrill work.
Mary Shelley's Frankenstein (1994) (Theatrical Trailer)
This one comes close to being "too much," but capably builds its dizzying plot, piling on the dual identities and finding such surprising jolts that I failed to object to how ridiculous the story gets.
Made back when Branagh was best known as an authoritative Shakespearean actor, this served as a surprising follow-up to "Henry V" and a showcase for his versatility in front of and behind the camera. Branagh's accent is subtle, more Kevin Kline than the overstated "American" dialect that are Tracey Ullman's specialty.
It's impressive that Branagh and Thompson are so good playing West Coast Americans but, more importantly, they invest a sweetness to their roles.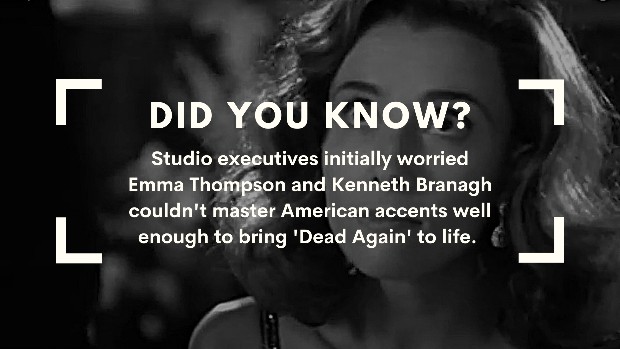 Derek Jacobi's excellent performance is a pleasure – knowing how far back he and Branagh go as thespians with expertise in inhabiting the Bard's most famous figures, it's a joy to watch their give and take. Campbell Scott has a knockout single scene with a great, unforgettable punchline. Andy Garcia brings exactly the right film noir note with his role – his scenes are subtle but pivotal.
Robin Williams' unbilled but extensive supporting turn is another great touch. This is yet another triumph for the late actor, who excelled at playing dark, morally compromised but soulful figures in films like this.
I recall a Premiere magazine article reporting that this once played in a theater with Garcia and Williams' names on the marquee, not Branagh and Thompson; while they were stateside unknowns before "Dead Again," they became household names not long after.
Patrick Doyle's thrilling score is another major asset, complimenting the action rather than overshadowing it.
Branagh's film was a sleeper hit, adding momentum to an unusual directorial career. The last time he made so flamboyant a film, it was the ambitious but terminally overdone remake of "Sleuth" (2004). Now, Branagh frequently serves Disney, helming "Thor" (2011) and the new Hercule Poirot series, "Murder on the Orient Express" and "Death on the Nile" (the latter has yet to be released and, unless Armie Hammer's public image is rehabilitated, it may never be).
"Dead Again" is still Branagh's best film, though his 3-hour, damn-near-definitive 1996 "Hamlet" is a close second.
The visual style of "Dead Again" has appropriately been described as Hitchcockian but really, words like operatic and demonstrative also apply.
There are splashes of "Rebecca," the staircase from "The Magnificent Ambersons," the psychological mania of "Spellbound" and "Vertigo," the foreboding gate from "Citizen Kane" and the casual gumshoeing of "The Long Goodbye." Branagh film takes a giant gulp of all that is cinematic and expresses its untamed narrative with a true zeal for the art form.
I love this movie.