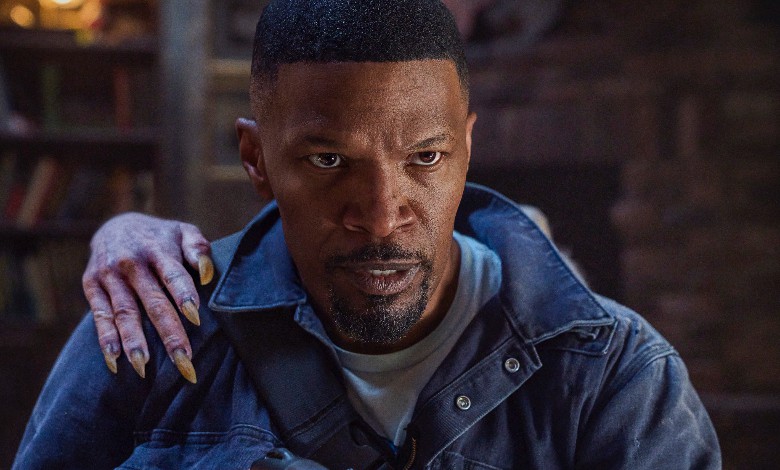 World building isn't as easy as the MCU made it look.
Marvel used 2008's "Iron Man" as the starting point for the most successful film "universe" in recent times. Audiences often didn't realize that Marvel Cinematic Universe was a work in progress, a tapestry brimming with superheroes and foes.
"Day Shift," Netflix's attempt at a comedy horror franchise, wears its intentions on its sleeves. The film repeatedly stops to spell out the new vampire lore. And, by the third act, we see all the players the streamer hopes to bring back for Round 2, 3 and more.
Whether you'll be eager for those stories depends on your tolerance for extreme gore and missed comic opportunities.
Day Shift | Jamie Foxx, Dave Franco, and Snoop Dogg | Official Trailer | Netflix
Jamie Foxx stars as Bud, who uses a pool cleaning service as cover for his real gig – vampire hunter. In "Day Shift" lore, vampires are everywhere, and the best hunters belong to a union with health benefits and other perks.
Bud got kicked out of the union a while back, but he pleads for a second chance to keep his family together. His estranged wife (Meagan Good) is threatening to relocate to Florida with their daughter (Zion Broadnax) unless Bud starts paying his fair share.
Add Snoop Dogg as a wily vampire hunter and Dave Franco as Bud's straight-laced union rep, and you've got a formula for mindless vampire mayhem.
It's exactly what "Day Shift" ladles out, stopping along the way to explain the "new rules" of this vampire world atop existing blood-sucker lore. A better film would do so with more finesse, but screenwriters Shay Hatten and Tyler Tice have no patience for organic storytelling.
View this post on Instagram
The horror-comedy deposits us in sunny Cali, with the usual music cues to keep that setting in mind. It's colorful to the core, from the larger-than-life characters to the head vampire.
That's Karla Souza as Audrey San Fernando, a real estate mogul with more on her mind than location, location location. She's a solid villain albeit one gifted with a stale way of attacking poor Bud.
Franco enters the film early on as Seth, a worker drone whose signature gag is soaking his pants under duress.
Yes, "Day Shift" happily takes the low comic road. A lot.
That attitude is clear every time Dogg appears. He's a veteran hunter with an affinity for cowboys, and he epitomizes the film's breezy tone.
Take none of what you're seeing seriously. Even the rules we're supposed to follow feel rushed or not worth remembering.
RELATED: WOODS' 'VAMPIRE' A NEGLECTED TREAT
The action, though, is non-stop. A car chase gets a comic jolt from Bud's ability to distract his daughter from danger. Director J.J. Perry, a former stuntman, uses a bird's eye view to keep our attention, and it works exactly as intended.
The hand-to-hand vampire combat, no matter how vibrant on the surface, loses some of its snap by the final act.
Foxx does the rest, making the father-daughter bond count when other actors would have rushed through those beats. Sometimes a throwaway horror comp needs an anchor to keep everything in its place.
HiT or Miss: "Day Shift" has modest ambitions for a horror comedy, but the wan script gets a repeated boost from Oscar-winner Jamie Foxx.