Reviews
'Dark Arts' Shreds Big Government Bloat, Workaholics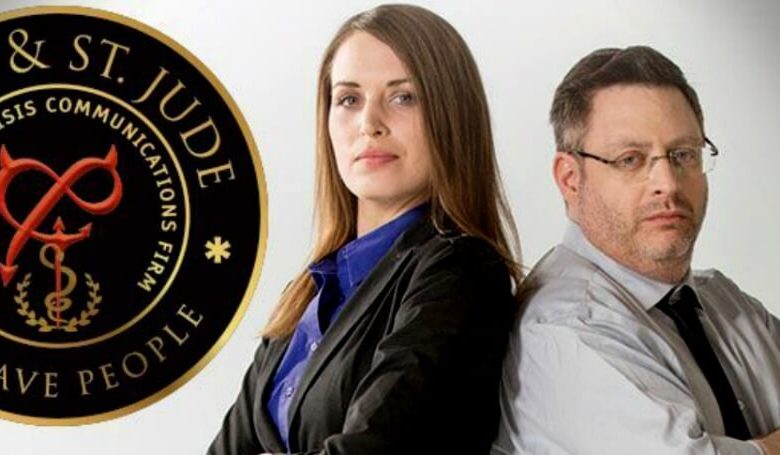 it may seem impossible for conservative theater fans to find a play they can enjoy at a time when a New York troupe is regularly stabbing a President Trump stand-in to death.
Thankfully, Los Angeles playwright and actor Lawrence Meyers is saving the day with his new play "Dark Arts," playing June 17, 21 and 23 at the Hollywood Fringe Festival.
The one-act play is a fully fictional creation, a switch from Meyers' award-winning 2016 HFF play "Porn Rock." That production made satirical sport of Tipper Gore's notorious 1985 Senate hearings that resulted in Parental Advisory stickers being placed on albums deemed offensive by watchdogs.
Spin, Spin Spin
"Dark Arts" takes on the world of spin doctors and meddling government bureaucrats. It depicts the PR firm of Klein & St. Jude, run by Andrew St. Jude (Meyers) and Lyndsey Klein (Stephanie Hyden).
The two are partners both romantically and in business. That fact leads to fast-paced banter and sparring on both fronts as they take on powerful interests out to destroy a skin tan spray company owned by an eccentric woman (Elizabeth DeMent).
They first have to contend with a ruthless reporter named Sheryl Harrison (Erika Quintana), who has long tangled with the firm. As she noses into the allegations, Andrew and Lyndsey find a string of unwanted visitors ringing their doorbell, starting with a way-too-perky FDA career bureaucrat named Bill Caterwaul (Terence Leclere)— whose overly eager personality drives Andrew to a hilarious fit of exasperation.
As the parade of big-government interference agents continues, it becomes clear that the stress of his job is starting to take its toll on Andrew. Lyndsey hopes he'll switch careers to head a non-profit, revealing her concern for him as the play shifts gears effectively into more emotionally intimate moments.
Satire with Heart
Meyers deftly balances razor-sharp satire, personal drama and the mystery of who and what is driving the conspiracy against Bradford in his impressive script. Yet his portrayal of Andrew – his first lead role – is even more noteworthy. He delivers a multi-layered performance with vigor.
Hyden offers a strong counterpoint to Andrew, with a calm yet steely determination to save their client that hides a ruthless mind beneath her poised exterior. They both send sparks flying under the ace direction of Gabriela Tagliavini, who keeps the focus on her talented cast's strong performances and delivers an energetic show with a shocking twist.
Through it all, it's refreshing to see a show that sticks it to government over-regulation and media bias in stinging fashion— as well as one that places the joke on the liberal characters for once.
That surprise ending is not only stunning, but also sets audiences up for an intriguing follow-up. Meyers and Hyden will offer a special, immersive "finale" in 20-minute intervals from 7 to 10 p.m. on June 26-30 at a location that will be disclosed to attendees when they purchase their tickets at www.darkartsplay.com.
---
"Dark Arts" plays at the Ruby Theatre @ The Complex, 6476 Santa Monica Blvd. at 10 p.m. June 17, 8:30 p.m. June 21 and 10 p.m. June 23. Tickets are $15.