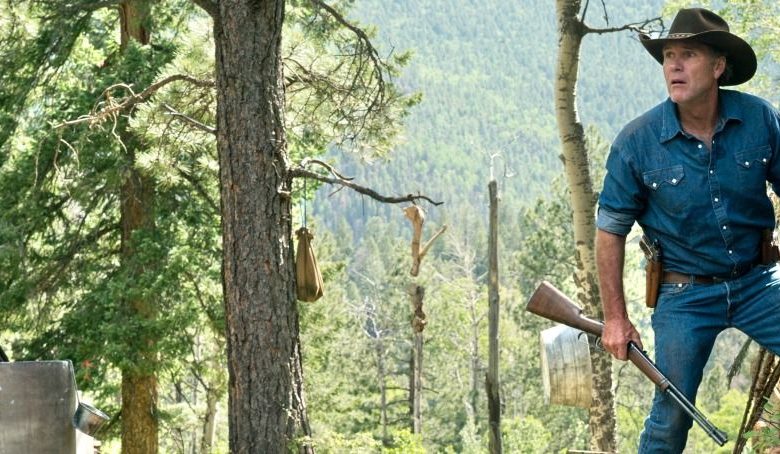 If you see Daniela Moore scrambling around New Mexico, don't blame a certain Pokemon app.
She's probably trying to find the perfect boot, blouse or vest to make a celebrated TV show pop.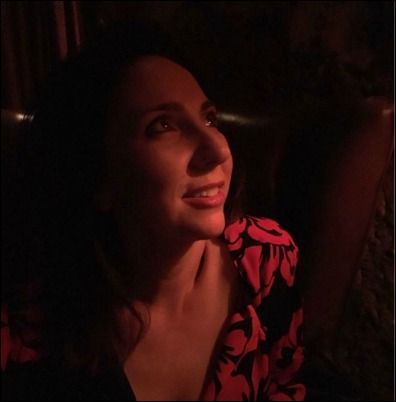 Moore is the costume designer behind "Longmire," the modern day western now showing at Netflix. It's her job not just to outfit Robert Taylor, Katee Sackhoff and the rest of the cast.
She must win over the production team before the cameras roll.
RELATED: 'Cold November' Shatters Hunting Stereotypes
Get a glimpse into Moore's world, and you'll see why "Longmire" is part of our current TV golden age.
"It's the medium where they're putting their money right now," Moore explains. A film industry that once cranked out mid-budget dramas now pours its resources into small screen stories.
It's why you'll see TV projects featuring film luminaries like director Steven Soderbergh and Oscar winner Matthew McConaughey.
Longmire - Season 4 | Official Trailer [HD] | Netflix
A day in Moore's creative life reveals the attention to detail that makes great television possible.
"People think I do a sketch, buy clothes and put it on the actors. There are so many different factors that go into it," she says.
The costume designer starts each "Longmire" season with three weeks of prep work. She gets her hands on the first few scripts and sits in on four meetings for each installment. Each script page is scrutinized.
RELATED: How Courtney Hoffman Made 'Eight' Look Great
Next, she meets with the director one-on-one to go through the various characters.
"Where did this person come from? What do they do for a living? Is this a person with an arc throughout the season?" she says.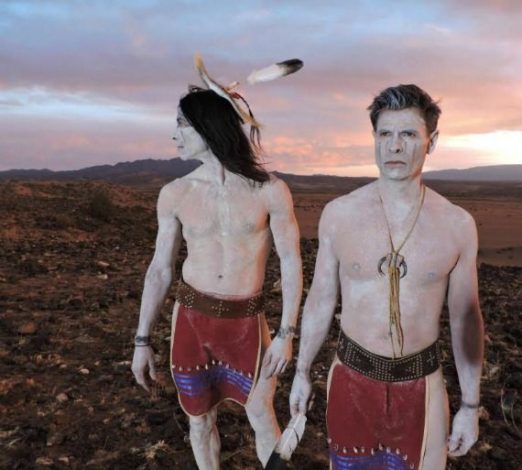 "Show and tell" sessions follow. She reveals potential costume decisions, almost like a rough draft of a finished portrait. Later, costume fittings are captured on camera for a final check. That allows the director and producer to weigh in, as needed.
Finally, the actors can take their marks wearing Moore's handiwork. Their collaborations are far more important than viewers might suspect.
"It's a real partnership that goes into the costume design [process]," she says. Actors often meet her without fully grasping every aspect of their roles. Moore will discuss the characters with them. The clothes often help cement a certain tone or character trait.
"It's helpful on both sides," she says.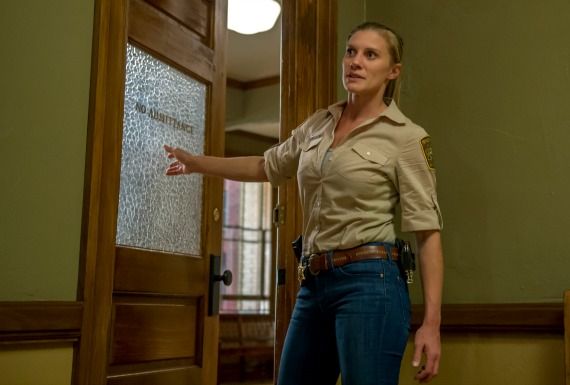 The veteran designer completed her first design work as a high school student. She created costumes for a local children's theater group. She went on to study theater and costume design at the University of Texas at Austin.
As soon as she got her sheepskin she hopped in her car and drove to Los Angeles.
She landed her first gig rather quickly. She worked as a seamstress on the "Tales from the Crypt" series. The next big gig, though, took its sweet time arriving.
She learned one lesson early on. Being versatile matters.
"You have to branch out and do lots of things," she says.
Lou Diamond Phillips Talks Longmire
Moore began with "Longmire" as a wardrobe supervisor on the show's premiere season before overseeing the costume design work on seasons 2 through 5.
She's also served as a costume designer on the 2015 indie drama "Frontera" and the second season of USA's "In Plain Sight."
It's her job to consider the following with every wardrobe decision:
Will the actor be doing stunts in a particular episode? Will the clothing allow for that?
Are there certain color schemes that must be considered in the sequence?
Does the actor have a particular allergy (wool)?
Does the actor's body type mesh with the costume in question?
For "Longmire," making sure the actors feel comfortable with her sartorial choices is just part of the gig. She also must hunt down material that doesn't exist on the local Macy's rack.
And not every shopping mission is as easy as it sounds.
An episode in "Longmire's" second season demanded multiple versions of a blouse worn by Cassidy Freeman's character, Cady. The producers fell in love with a blouse, but she only had one version of it. The sequence demanded more. And the only place she could find duplicates was from an Amsterdam online store.
"My superiors had to learn how to speak Dutch just to order that blouse," she says. Two days later, the blouses arrived on set … just in time.
FAST FACT: Craig Johnson, the author of the "Walt Longmire" book series that inspired the TV drama, won't retire the lawman anytime soon. "I don't ever worry about running out of ideas. I'll die before I ever get all the ideas written down," he once said.
Another episode needed a pair of blue ostrich skin cowboy boots. By the time they arrived on the show's location shoot Moore had to physically run them onto the set. Timing is everything on a major TV show.
Moore grew up in New Mexico, and she spends much of her time there now with her husband and daughter. It's a bustling state for film and TV productions, having recently hosted AMC's "Breaking Bad."
RELATED: Watch These Westerns Before 'Hateful Eight'
Moore helps make shows like "Longmire" look authentic, even if she doesn't get a fraction of the attention the show's stars receive.
That fits her like the proverbial glove.
"I'm the person who likes to be standing next to the person who is the center of attention," she says.