Opinion
The Secret Behind 'Crocodile Dundee's' Shocking Success
The 1986 blockbuster couldn't be made today for one undeniable reason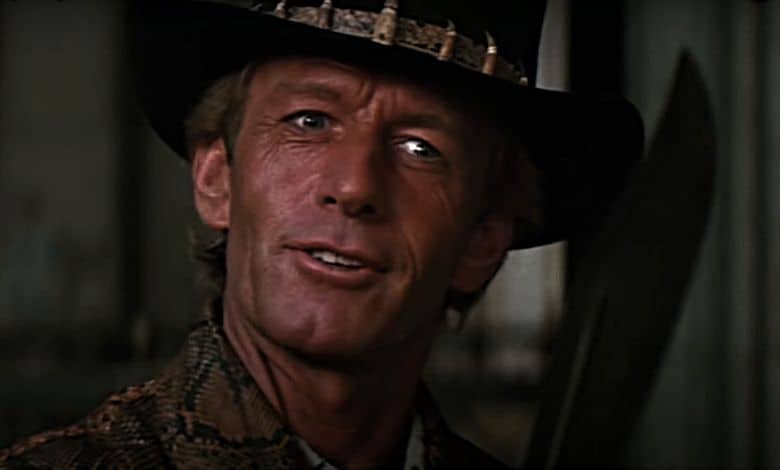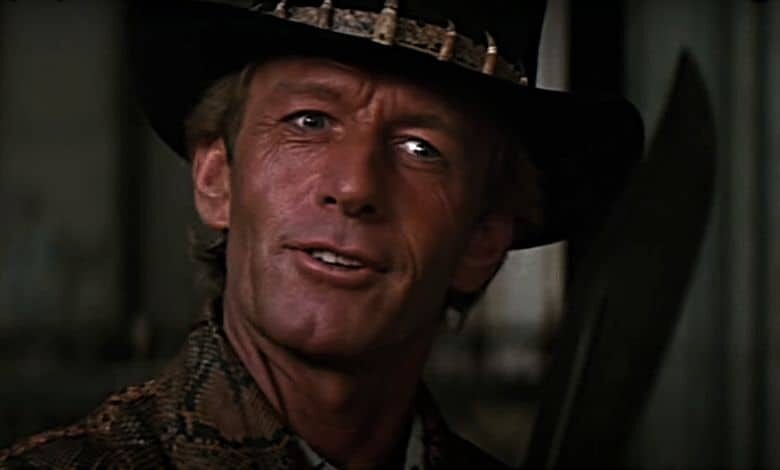 One movie can make an unknown comic a star.
That's always been true, but the maxim got a workout in 1986. Aussie comic Paul Hogan, who starred in a Benny Hill-esque show but had little name recognition stateside, crashed America's box office with "Crocodile Dundee."
Hogan stars as Mick Dundee, an Australian who wows, then woos, a reporter (Linda Kozlowski) while visiting the Big Apple for the first time.
Crocodile Dundee (1986) ORIGINAL TRAILER [HD 1080p]
The character, loosely based on an Australian hunter who survived seven weeks in the wild, became an instant sensation. The film spawned catch phrases like, "That's not a knife…" and led to a decades-long marriage between the leads.
The film also earned $174 million at the U.S. box office, a feat modern comedies can't come near. "Dundee" proved an even bigger hit back home, where it shattered existing box office records.
Not bad for a low-budget, fish-out-of-water romp.
A quick rewind of the comedy reminds us how very different movies are today. The comedy moves at a much slower pace, for starters. Audiences can luxuriate in the Australian outback and meet some of the region's curious characters before moving on to the signature set pieces.
The New York part of the story got all the attention, but it takes a good 45 minutes before the main characters return to the states.
And then there's Mick himself, the ultimate, unapologetic Alpha Male. He cracks wise with his mates, flirts at will and can handle himself in any situation. You can practically hear Kozlowski swoon when he saves her from a hungry croc.
That's not the only time she falls for his alpha charms.
Crocodile Dundee (1/8) Movie CLIP - Death Roll (1986) HD
Her passion for steady beau Richard (Mark Blum) fades when she sees the two men stand side by side. Sure, Richard has more wealth, knowledge and sophistication, but he uses it to bully Mick at the first opportunity.
Mick realizes Richard is a romantic rival, but he's willing to treat him with respect … until he shows his true nature and gets a sock in the jaw for his troubles.
Reagan-era audiences lapped up Mick's masculine mojo, hoping Sue would ultimately pick the best mate. And she did in a very funny finale set in a New York City subway station. If only more rom-coms could end on such a high note.
Alan Alda's beta male brand had a following in the 1980s, but so did the strong, sometime silent types.
FAST FACT: The franchise sequels failed to measure up to the original movie's success. 1988's "Crocodile Dundee II" earned $109 million while the 2001 "Crocodile Dundee in L.A." stumbled with a $25 million haul.
One unsung part of the film's cultural triumph? The score, written by Australian composer Peter Best. The musician, who also scored the sequel as well as "Muriel's Wedding," amplifies the rugged beauty of the Outback while doubling down on the film's romantic beats.
"Crocodile Dundee" wouldn't bring the magic it does without it.
Naturally, the PC police went after "Crocodile Dundee" in recent times. The Guardian slammed the franchise as "sexist, racist and homophobic."
Why?
In one scene from the 1986 original Mick inadvertently flirts with a trans person thinking the character is a "Shelia." Mick impulsively grabs the person's crotch to learn the truth, feeling deceived by the results.
It's a crude act, but the character's crudeness is part of his culture.
Nor should Mick be judged by that one ignorant act, something a few cultural critics eagerly do with zero empathy for his cultural confusion.
RELATED: Jonah Hill Apologizes for 'Superbad's' Toxic Masculinity
"Crocodile Dundee" remains a delight, an example of '80s era storytelling that's as accessible now as it was then. The film might be slammed as "toxic masculinity" on steroids had it hit theaters today, assuming the same story could be told at all.
Eighties audiences, unaware of the future term, cheered its charismatic hero.
Hogan shot two "Crocodile" sequels as well as the recent meta comedy, "The Very Excellent Mr. Dundee." All banked on the character's curious charms, and none approached the glory of the original. Even Hogan's non-"Dundee" films, including "Almost an Angel," failed to connect with audiences.
The 1986 Mick Dundee proved an impossible act to follow.