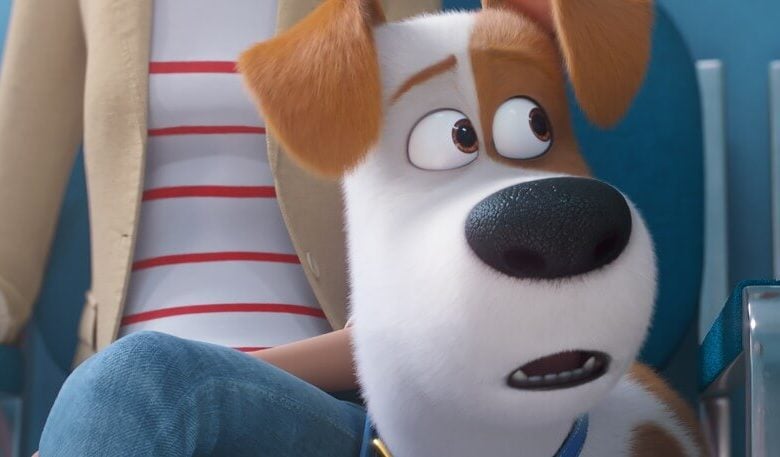 Movie criticism ain't what it used to be.
Film critics once served audiences by telling them if a movie was worth their hard-earned cash. Some critics still cling to that approach.
Others use their forums to promote their ideological agendas. And, since the vast majority of film critics lean left, the results are predictably woke.
That's weird because every woke film critic — which, alas, is now about 90% of film critics — said the filmmakers has completely glossed over Freddie Mercury's sexuality. Those eagle-eyed Chinese censors must have spotted some scenes those critics missed. https://t.co/Vqwoux7TMX

— Toby Young (@toadmeister) March 28, 2019
That's less of a problem for critics who work for progressive sites like The Nation or Mother Jones. Their audiences expect a hard-left look at film. The same holds true for conservative National Review readers checking out the latest from Kyle Smith.
Other critics toil for allegedly neutral sites but heap their political baggage onto the readers' laps. Which brings us to TheWrap.com.
The site's review of "The Secret Life of Pets 2" must be read to be fully believed. The film sequel follows the further adventures of Max (Patton Oswalt), Gidget (Jenny Slate) and Duke (Eric Stonestreet).
'The Secret Life of Pets 2' Official Trailer (2019) | Patton Oswalt, Kevin Hart, Tiffany Haddish
The site's review reads like a parody of the trend under discussion. A kiddie film, we're told, isn't acceptable unless it checks a set number of cultural boxes.
"The Secret Life of Pets 2," on the other hand … effectively acts as an animated ode to heteronormativity, toxic masculinity and patriarchal worldviews, passed off as harmless plot points to entertain young audiences.
This is a children's movie review, mind you.
The critic clutches a swinging set of pearls over "Secret Life's" "conservative" messaging. That's a non-starter, apparently.
"Pets 2's" descent into the bowels of what reads as conservative messaging begins as Katie (voiced by Ellie Kemper), Max's owner, randomly meets a young man, quickly marries and has a child. In this fictional universe, that's clearly the only natural progression of events in a woman's life. That trope is later reinforced through the pet characters.
We're also told a film can be criticized for what's NOT on screen as well as what's visible.
In case it wasn't obvious, "Pets 2" makes no attempt at diversifying the notion of what a family is today. No same-sex couples are in sight as pet owners, much less as parents. Nothing that deviates from the default straight married couple is even hinted at.
Of course, had a same-sex pet couple existed, it might not have pushed enough social justice points to truly qualify as progressive.
Remember, you never, ever can be woke enough for modern Social Justice Warriors. Just ask the team behind "Booksmart."
RELATED: Liberal Film Critics Blow a Gasket Over 'Best of Enemies'
Later, we learn two of the movie's "Pets," both voiced by female stars, enjoy a scene together. That can't be considered passing the Bechdel Test, though, the critic frowns. That's the term for movie sequences where two female characters interact without a male present, and the conversation can't be dominated by a male character.
Can you imagine reviewing "The Secret Life of Pets 2" and even having that thought?
Screen legend Harrison Ford also takes his lumps in the review. He voices Rooster, a new player in the franchise, shares some tough love with the main characters. That's another "problem," the critic says.
Rooster is the embodiment of phrases like "Men don't cry," and " Rub some dirt on it." This alpha dog rejects vulnerability by preaching about how sissified city dogs are. The character is disturbing in his unapologetic validation of behavior society as a whole is trying to eradicate. He equates courage with arrogance and other outdated perceptions of manliness.
Outdated says whom?
Some site readers cried foul over the critic's approach.
This is NOT a movie review. It's a propaganda piece of this guy's ideology and why this movie doesn't align with it.
Need more?
…oooor did someone hack this site to leave a parody review? That actually sounds like it might be the issue.
This comment might leave a mark:
Look, dude, half (if not two thirds) of my social circle is LGBQT. I get it; I honestly do. Believe me, as a fat, politicised, sixty year old feminist I am no stranger to identity politics. I even blog on tumblr for pity's sake. But if this film ticked every box you'd like it to, it would simply be a different kind of cliché. So what if it panders to the status quo instead of providing a learning experience about the danger of promulgating stereotypes? It's primary purpose is to make children laugh, and hopefully their parents too regardless of gender, sexual orientation, or family setup. Do you think the sequence in the vets waiting room also stigmatises mental illness? because I'm no stranger to that either and it made me laugh like a drain.
Now, this movie review is over the top, of course. Still, similar elements can be found in reviews across the RottenTomatoes.com landscape.
It's the new normal. It also show how liberal bias bleeds from the news to the entertainment section.