Industry News
Opinion
Does Country Music Care About Country Music Fans?
Three troubling examples show a profound disconnect between the two groups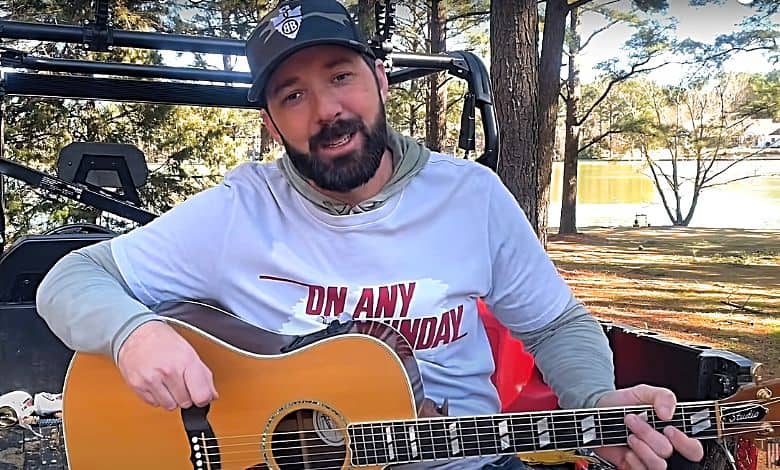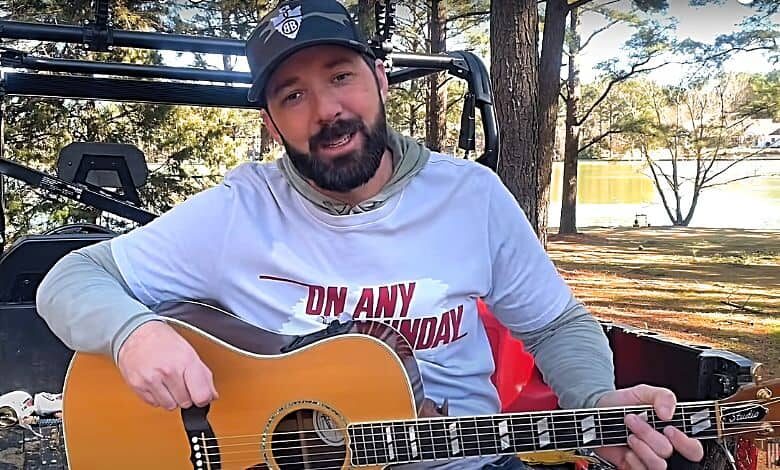 Buddy Brown became a country music star on his own terms, but it wasn't by choice.
The singer behind "Rowdy Side" and the viral smash "We Gotta Be Less White" went to Nashville to pursue his music dreams. That's what the rule book says, and he eagerly followed the blueprint … until the industry held up a "stop" sign.
He was too political, the right-leaning Brown tells The Babylon Bee podcast. So he went rogue, building his career without the traditional support structures.
Buddy Brown "You're One of Us" (OFFICIAL MUSIC VIDEO)
It's one of several examples showing the chasm between country music fans and the suits behind the industry itself.
Country Music Television doesn't mind getting political. The long-running channel recently teamed with the "Wear Orange" campaign to support National Gun Violence Awareness Day. The effort is part of Michael Bloomberg's Everytown for Gun Safety's gun control campaign.
"We're (virtually) wearing orange today in support National Gun Violence Awareness Day and to call attention to the more than 100 lives that are lost every day to gun violence," the ViacomCBS-owned entity tweeted.
There's a sizable overlap between country music and gun culture, something CMT found out via a blistering social media backlash, according to Fox News.
I wish you'd (virtually) stop supporting @MikeBloomberg 's anti #2A agenda which prevents everyone, including women and minorities, a chance to defend themselves, especially during efforts to defund police, leaving many people vulnerable to violence.

— Miller Time (@PapaMillz1) June 7, 2021
Earlier this year, country music sensation Morgan Wallen got caught using the n-word during a private conversation with friends. He didn't target a black person with the word, though, and Wallen later intimated he had been drinking at the time.
Wallen apologized without hesitation, but powerful forces in the country music scene punished him severely.
… less than 24 hours [later] Wallen's music was pulled from rotation by radio conglomerates iHeartMedia, Cumulus, Cox Media Group, Entercom and Beasley Broadcasting — a major blow to any artist, but particularly for country artists, who are dependent on the support of country radio. His label, Big Loud, suspended his record contract. Cable network CMT is "in the process of removing his appearances from all our platforms," as is the Country Music Assn. His songs have been removed from curated streaming playlists on Spotify and Apple Music, though his music remains available on the platforms. The Academy of Country Music halted his eligibility for awards and "will expedite the offering of long-planned diversity training resources." And Billboard reports that his booking agent, WME, has dropped him from its roster.
What happened next further highlights the divide between Country, Inc. and the fans who make the genre thrive. Wallen's music sales spiked immediately after the suspensions.
Billboard reports that his latest album sold 25,000 copies during the week ending Feb. 4, an increase of 102%, according to MRC Data. Billboard reported that that the album's streaming numbers slightly increased by 3%, representing roughly 160 million on-demand streams. Song downloads from the album also went up by 67%.
Wallen's fan base clearly took his apology to heart, unlike the powers that be in the industry.
Brown knows the feeling.
Parody, Country Music, and Right Wing Politics | The Buddy Brown Interview
"I was really climbing up in the ranks and was doing really well," Brown said about his early attempt to go mainstream via Nashville. "They said, 'you're too political. We love your stuff. We love your songwriting. We can get you with any publisher you want in town. but you can't sing about this stuff, about hot buttons.'"
"You're putting chains on every single thing I wanna do ," Brown said, describing how he comes up with song topics. "We sit on a tailgate with our buddies … stuff we talk about there is the stuff I sing about. Evidently that ain't ok."
RELATED: Buddy Brown Goes Viral Mocking Woke Coke
That, apparently, was that for the Brown and Nashville partnership.
"We parted ways with everybody up there," he said, including his manager at the time, and he started sharing his music on YouTube and other distribution channels. Brown currently boasts 480K YouTube subscribers and 670K Facebook fans. His 2016 album, "I Call B.S. on That," debuted at number one on the iTunes country chart.
Now, he can sing about whatever he pleases, sans corporate filter.
"It can be anything from politics to God to hunting, fishing," he said, including musical parodies. "A lot of the stuff is making fun of the madness of our culture today, but it's fun to do."
The Bee podcast hosts asked Brown if the country music scene avoided politics in general, or is it more specifically conservative politics.
Brown didn't miss a beat.
"I think it's definitely anti-conservative," he said. "Nashville and Davidson County, where is the epicenter of all country music, is a very, very blue county. There are very few people who are running all these labels up there … most of those guys don't wanna make any waves. If they do they'd rather lean to the Left than the Right."
UPDATE: Country superstar John Rich echoed this theme on Twitter following the story's publication.
"The country music industry is out of touch with the audience."
There are many conservative country music singers that just won't say anything to push back against the ideologies that aim to erase what they care about. Why? You know why. I hope soon we see them start to speak up. The country music industry is out of touch with the audience.

— John Rich (@johnrich) June 10, 2021