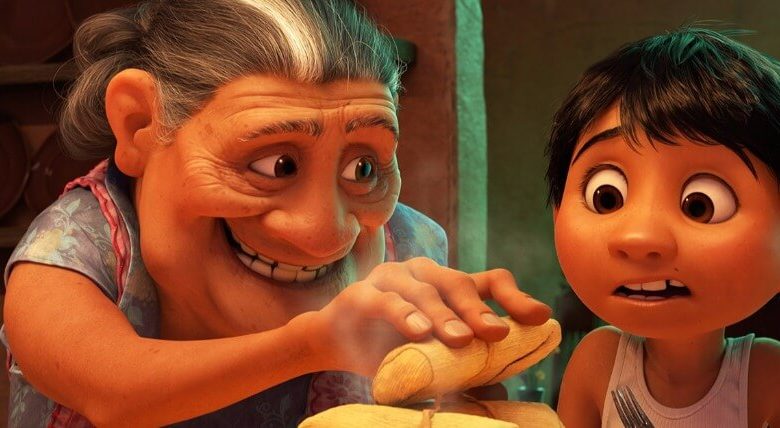 Danielle Feinberg might look at you funny if she's knee deep in a new movie production.
It's nothing personal.
"I'll be talking to someone … and I'll be thinking, 'your eye highlights should move to the right," Feinberg says, smiling. "This whole other voice is happening during a conversation… a whole other part of my brain is observing that."
Why?
As a lighting specialist at Pixar it's her job to analyze how light influences the shapes all around us.
Coco Official US Teaser Trailer
Feinberg, director of photography in the company's lighting division, used those skills to help bring "Coco" to life. Pixar's latest animated film follows a young lad named Miguel (Anthony Gonzales) who longs to be a musician. That won't be easy since his family has a deeply held ban against the profession. He preserves, a push which leads him to mystical Land of the Dead.
She joined Pixar 18 years ago, and her first major credit came as the lead render technical director with 1998's "A Bug's Life." Since then she's worked on nine Pixar features, including "Ratatouille," "Brave" and "The Incredibles." On "Finding Nemo" she helped created the gorgeous underwater sequences as ocean unit CG supervisor.
The Boulder, Colo. Native says Pixar employees often have to interview to become part of a preferred project. So when she heard "Coco" delved deeply into Mexican lore she pounced.
"I've always been fascinated by [Day of the Dead]. Visually, I couldn't imagine a cooler thing to work on," she says.
Feinberg got the gig.
"My enthusiasm must have shown," she says.
RELATED: 'Moana' Animator Details Media Abuse of Polynesian Culture
Feinberg grew up in an artistic family where art supplies decorated a huge family table.
Thinking creatively was "second nature," she says. That wasn't the case when it came to what would become her calling card—light.
"If I showed you the film I made in my senior year," she says, mocking the crude way she captured how light influences forms. "I hope that thing's burned somewhere so no one sees it."
That was then. When she arrived at Pixar a veteran colleague in the lighting department coached her on the nuances of light. Talent took over from there.
"I knew nothing about lighting but had enough of an artistic eye that Pixar would invest in me," the self-described "lighting nerd" recalls.
That description came in handy with "Coco." The first sequence featuring the Land of the Dead had 7 million lights on it, she says.
That demanded plenty of Feinberg and her team.
"It took 400 hours per frame, and there's 24 frames for second," she says, adding her team's approach evolved to streamline the process. Somewhat. "We got it down to 100 hours per frame."
Coco Movie Clip - A Great Great Rescue (2017) | Movieclips Coming Soon
Hollywood films have taken heat in recent years for a discernible lack of diversity. And the raw numbers bears that out.
For "Coco," Team Pixar embraced Latino actors to give voice to the story. If that meant hiring stars with less A-list clout than most animated films, so be it, she says.
"The right casting for 'Coco' is to have Latin actors and actresses. That's the priority," she says. That came atop field research in Mexico to soak in the culture and details needed to tell the tale. "I just love that Pixar will do that. Because it's exactly the right thing to do, but it doesn't mean people will do it."
That philosophy extends to the dreaded "notes" typically handed out around Hollywood.
Feinberg says the Pixar brain trust will screen early cuts of a film and offer notes to the filmmakers involved. Only they're not delivered with the blunt force felt from other studio executives, she says.
"It's not like, 'you have to do those notes,' because that can crush your creative spirit," she explains. "It's more like, 'you might want to solve this but solve it in creative way.'"