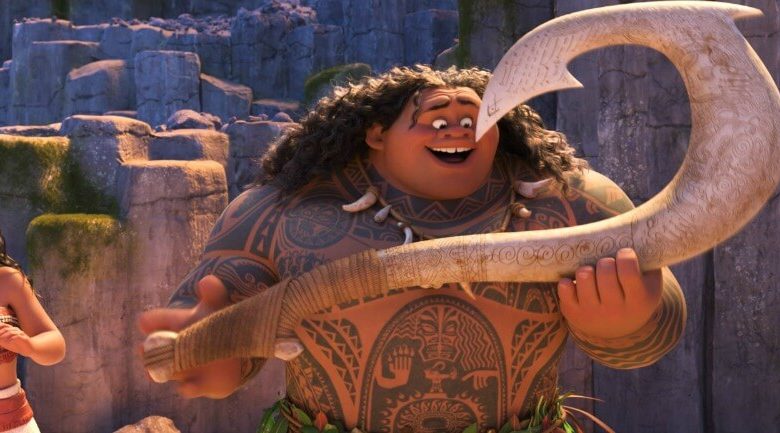 David G. Derrick, Jr. didn't set out to make animated movies like "Megamind" and "How to Train Your Dragon."
Derrick wanted to be a fine artist until he realized what that actually meant.
"If you're going to be a successful painter, you're catering to an elite few. That didn't sit well with me," Derrick says. Seeing the animated 1999 film "Tarzan" changed the course of his career.
"I remember those Glen Keane drawings of the hands, and I was like, 'this is an artist,'" he says. "That got me on my path."
That path finally led to Disney, where he joined the animation giant to help created "Moana."
The CG feature follows a Polynesian teen (Auli'I Cravalho) who teams with a demi-god (Dwayne Johnson) to unlock a centuries old mystery. The family-friendly tale gets a boost by original music from "Hamilton" creator Lin-Manuel Miranda.
Derrick served as a story artist on the film. That meant he worked with the directors, writers and musicians to visualize the finished product.
To prepare, he visited Tahiti and other Hawaiian haunts to make sure their artistry served the story. And, more importantly, honored the culture in question.
RELATED: 'Good Dinosaur' Animator Insists Family Comes First
That proved both a professional and personal quest for the animation veteran. So Derrick, who is of Samoan ancestry, joined his brothers and sisters to reconnect with their roots.
"One of my favorite parts was just walking through the market and observing. I had my sketch pad, but you have to live it," he says of Team Disney's research for the film.
He took away a memento from his journey.
"I went out to the grave of my ancestor and made a rubbing. I put it above my desk … it's both a thank you and an apology. Thank you for heritage and apology for the way you've been treated … the Polynesian culture is one that has been abused. There's no question."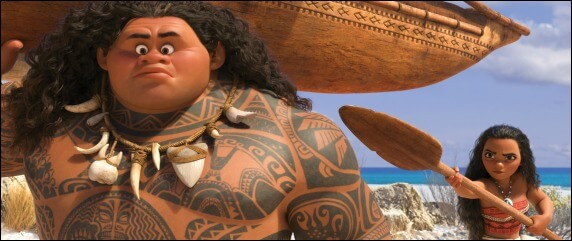 In "Moana," the cultural art of wayfinding plays a critical role in the story. It's one reason Derrick is proud to share the film with his own children.
For animator Hyrum Osmond, research remains a critical part of the elusive Disney magic.
"You can only write and draw and animate from what you know," says Osmond, who served as the co-head of animation on the film. "For us to actually go to the islands, to see how the umu prep is done, how the light shines on the water … it all informs the work we do."
FAST FACT: Hei Hei, the scene-stealing rooster in "Moana," almost got clipped from the film. The creative team were tasked with improving the character … or else. The answer? Making him significantly dumber than originally intended.
Osmond says that work involves intensely studying the actors tasked with bringing the characters to life. When Johnson entered the recording booth, Disney animators were on hand to sketch the actor's gestures.
"It's not copying them one to one, but creating a believable performance," says Osmond, who worked on the iconic Olaf character on Disney's "Frozen."
The animator came away impressed with the hulking action star.
"He gave us so much to work with," he says.
So did Osmond's own son during the "Frozen" production. He brought in video of his son in action to help guide the animation team bringing the silly snowman to life. Osmond did something similar for "Moana's" lead character. This time, his daughter served as the animators' muse.
"She just felt like Moana when she was younger," he says.
Derrick found his first time working for the house that Mickey built different than past working environments. Some might expect a more authoritarian creative process, given the company's stature.
Not even close.
"It's very egalitarian … it's really just the best ideas that rise to the top. It takes a humble leader to recognizes that," Derrick says. "Everyone feels invested."
Another key difference working under the Disney umbrella? It's all about the drawings. For "Moana," that meant more than 100,000 sketches before the film was finally ready.
"With other studios, it's all computer generated stuff. You go to Disney, and you're surrounded by Dumbo drawings," Derrick says.