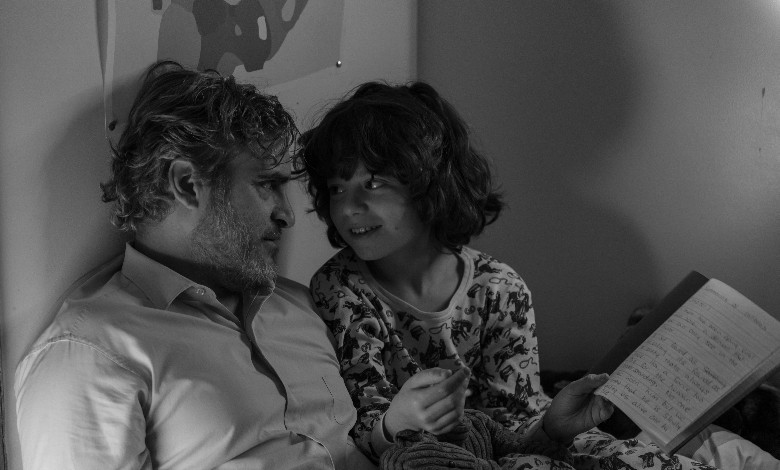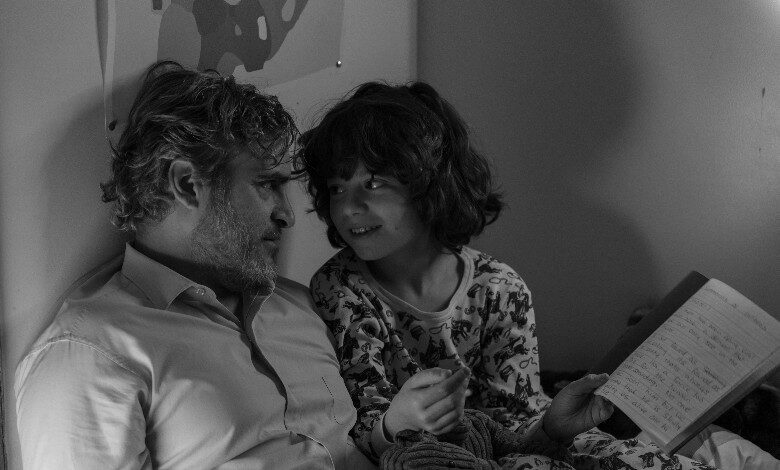 Sometimes a movie sneaks up on you after you've all but written it off.
Mike Mills' "C'mon C'mon" meanders for much of its running time, feeling impossibly light despite the serious subjects in play.
The third act finds us re-evaluating everything we thought about the film. And much of the credit goes to a child actor who more than holds his own with an Oscar winner.
C'mon C'mon | Official Trailer HD | A24
Joaquin Phoenix stars as Johnny, a radio journalist tasked with interviewing children about what the future holds for them, and us. It's a cloying concept that says more about the influences around today's kids than anything else, but it shows Johnny's knack for connecting with children.
What if he had a child all to himself? Johnny's sister, Viv (Gaby Hoffmann), gives him that chance when she's forced to care for her ailing ex-beau (Scoot McNairy).
Young Jesse (Woody Norman) happily decamps to New York to live with Uncle Johnny, but he isn't an ordinary kid. He's wise and thoughtful, a lad left to process his parents' split and his father's mental health decline.
That's a lot of baggage for any uncle to handle, especially one who's both unmarried and childless. Can these two souls connect in a meaningful way?
That's not much of a plot, and for large swathes of its running time "C'mon C'mon" isn't much of a movie. The dramatic elements aren't profound or compelling, so we watch Johnny and Jesse run through some all too ordinary exchanges.
It's when they clash, though, that the movie finds its purpose.
RELATED: Critic v. Critic: 'Joker'
Shot in glorious black and white, "C'mon C'mon" blossoms in its third act. What seemed pedestrian, even bland, at first slowly crystalizes into something profound about the human condition. Phoenix is as emotive as you'd expect, but it's how young Norman portrays the complexities of childhood that astounds.
This is an Oscar-worthy performance, one that elevates "C'mon C'mon" in ways we don't see coming.
HiT or Miss: "C'mon C'mon" demands our patience, and uses every ounce of it before revealing its true, beautiful nature.
ENCANTO
Disney's diversity push isn't all Identity Politics run amok.
Tapping different cultures for its animated films (think "Moana," "Luca") makes perfect sense. Those brilliant Mouse House animators have a broader cultural canvas upon which to paint, and who needs yet another princess in peril yarn?
The new sentiment elevates "Encanto," the studio's 60th animated film and an intermittent charmer.
Disney's Encanto | Official Trailer
Young Mirabel (Stephanie Beatriz) lives in a Colombian home brimming with magic. Literally. The house itself is charmed, as are all of her family members. One sister is as strong as an MCU hero. Another can chat with animals. Even the family's mansion hums with enchantment.
Yet Mirabel never got any magical abilities to call her own. She still might hold the key to why the Madrigal clan's magic appears to be running out.
"Encanto" offers even more original tunes from Lin-Manuel Miranda, but it's a blend of forgettable melodies and emotionally stirring fare. The film front-loads the film with the former, giving some heft to the finale. Far better?
Disney's Encanto | The Music of Encanto
The introduction of Uncle Bruno (John Leguizamo, the film's all-star), a relative with a complicated past, delivers a dramatic surge just when the story needs it.
"Encanto," like too many animated films of late, mistakes "frantic" for "funny."
The story gently teaches us the power of being unique and why we shouldn't let our flaws hamper our dreams. Mirabel isn't flawed, but being the only magic-free family member has its drawbacks.
"Encanto's" greatest pleasures come from the character design team. Each figure is lovingly crafted, showing life-like expressions that never fail to captivate.
Imagine if the Disney animators of yore had access to today's tool kits. The mind reels…
HiT or Miss: "Encanto" isn't an instant classic, but it offers enough solid tunes and dynamic characters to make it fit for families the world over.