Industry News
Bill Clinton, Lin-Manuel Miranda Join 'West Wing' Reunion Special
HBO Max to deliver a progressive plea to vote on Election Day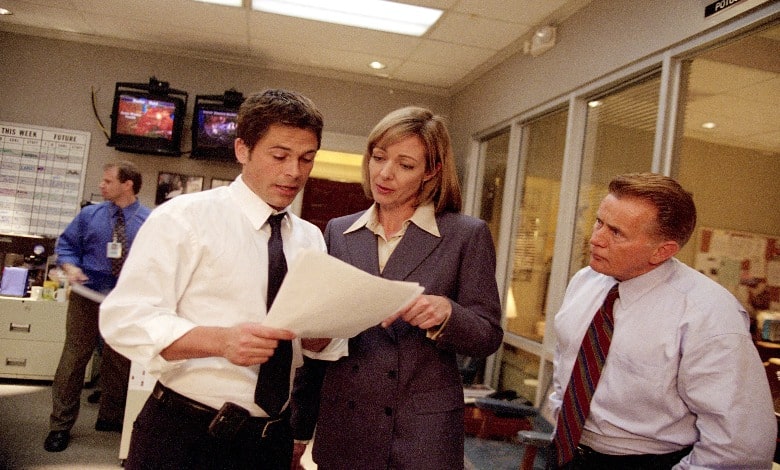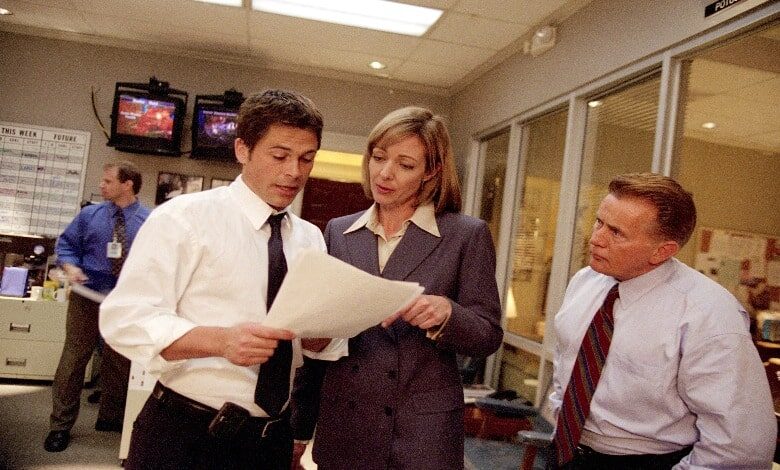 The upcoming "West Wing" reunion is taking shape, and it's getting even more partisan.
Cultural observers saw the NBC drama, which aired from 1999 to 2006, as a liberal fantasy of the first order. Martin Sheen starred as an openly liberal president doing all he can to keep the peace with the help of his idealistic underlings.
The series, from creator Aaron Sorkin, scooped up 26 Emmys during its initial run.
The show isn't coming back in any direct form, yet. Still, the team behind the series, along with HBO Max, are reuniting the cast for an election season surprise.
'The West Wing' Wants You To Vote | Entertainment Weekly
The Oct. 15 "West Wing" reunion will bring back the original cast, including right-leaning co-star Rob Lowe, for a theatrical interpretation of the show's "Hartsfield's Landing" episode. The special will benefit When We All Vote, former First Lady Michelle Obama's group to inspire greater Election Day turnout.
The event will feature "act breaks" with commentary from Michelle Obama, President Bill Clinton and "Hamilton" star/creator Lin-Manuel Miranda. The openly progressive star once said President Donald Trump is "going straight to hell."
The Avett Brothers will wrap the special with a musical performance.
WarnerMedia will make a donation to When We All Vote, a purportedly nonpartisan group which seems to showcase plenty of progressive names without an equal number of conservatives. The same holds true for the "West Wing" reunion, apparently.
It's the latest pop culture reunion engineered to influence the Nov. 3 presidential election. Previously, the cast and director of "The Princess Bride" gathered to raise money for Wisconsin Democrats as did NBC's "Parks and Recreation" stars – save Chris Pratt.
A quartet of black actresses, including Emmy winner Regina King, recently convened via Zoom to bring back "The Golden Girls," The online event promoted Color of Change, a left-leaning nonprofit.
Below is the official synopsis behind "Hartsfield's Landing," the episode to be recreated Oct. 15.
Bartlet (Martin Sheen) engages both Sam (Rob Lowe) and Toby (Richard Schiff) in intricate chess matches that mirror the wily game of brinksmanship that Bartlet is playing with the Chinese, who are conducting war games in the Taiwan Strait. The Chinese threaten real war if Taiwan begins test firing its new U.S.-made Patriot defense missiles. Meanwhile, Josh (Bradley Whitford) is nervous about the 42 votes in a remote New Hampshire town's election, which are counted immediately and always predict the winner of that state's primary. Mischievous C.J. (Allison Janney) tries to upset Charlie (Dulé Hill) by hiding his copy of the President's top-secret daily schedule — prompting a spate of playful tricks. The episode was written by Aaron Sorkin and directed by Vincent Misiano.