Interviews
CloutHub Wants No Part of Our Cancel Culture Age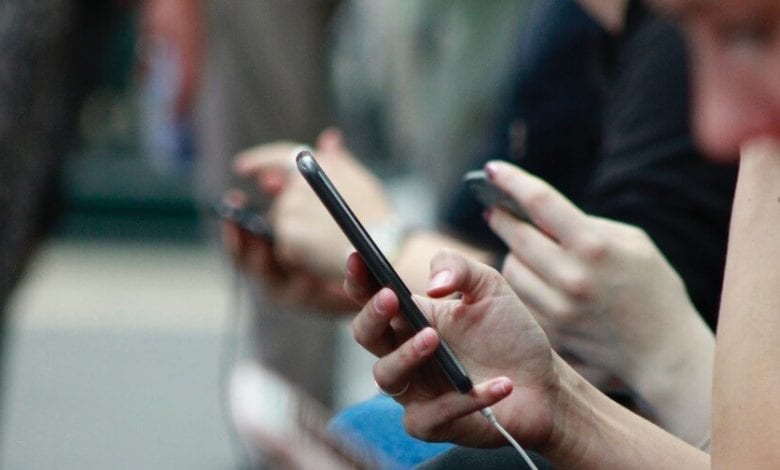 Consumers are making a list, and checking it twice, about their social media fears.
They worry about Facebook improperly using their personal information. Some fear Twitter deplatforms conservative voices while leaving others alone.
Dennis Prager is one of many YouTube creators claiming the video portal discriminates against both Christians and conservatives.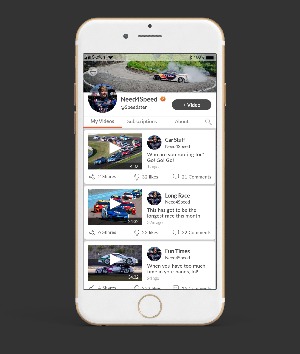 Jeff Brain has heard those complaints, and he's done something about it. He's the CEO of CloutHub, an expansive social media platform that overlaps with the aforementioned tech giants.
CloutHub protects political speech, offers transparent reasons when users break the platform's core rules and won't take ideological sides.
The site recently hired Deneen Borelli as its executive adviser to ensure those promises are kept. Borelli famously called out Facebook, claiming the platform throttled her video views so dramatically it cost her a gig with Blaze TV.
The platform, which had a soft launch earlier this year but is ramping up services at the end of 2019, doesn't track users or game what's seen across its services.
CloutHub favors free speech, not partisanship.
"We're not a red Twitter like Parler or Gab … that was never my vision," Brain says, adding he knows firsthand how arbitrary social media platforms can be.
"I was shadow banned on Twitter … I don't know why I was shadow banned," he says. "Why would you do that to your customers … If I did something wrong I'll own up to it … why be sneaky about that?"
Tech giants routinely block, suspend or deplatform users for sharing "hate speech." CloutHub won't be the Wild, Wild West, but the rules are more defined and less hidden.
"The definition of what is hate speech seems to be very muddled … I'm committed to having very transparent rules and restrictions … as long as you're talking issues, you're fine," he says. "We encourage passionate discussion."
Let's say a user shared the "N-word" during a CloutHub hosted exchange. Artificial intelligence would catch the word and deliver a warning message to the user.
"Your wording is inappropriate. You need to edit it or delete it," Brain says. "We want to treat people like adults," he adds.
CloutHub is free for now, and many elements of the platform will remain so. Some premium features will be rolled out in the coming months, which will offer enhanced services as well as discounts at local merchants.
The service also has a video component similar to YouTube. Any user can upload a video to the platform. A second section offers channels for content providers to oversee, but with more autonomy for the user.
On this episode of the #Clouthubshow, Robert Scott discusses how people can identify simple ways to make a bigger impact in their communities & how to avoid the common traps that hold people back. Hit the subscribe button to follow us! https://t.co/QcU5N9Hp7s

— CloutHub (@clouthub) November 25, 2019
As of now, YouTube can cancel a channel at its discretion. For content creators like Steven Crowder, that can mean a massive revenue stream disappears overnight.
"On our platform Steven would get a channel … there would be a revenue share … he can decide and control it from there," he says, adding creators can offer a limited number of videos for free viewing while others hide behind a content paywall. "It's up to him … he's controlling his income. He's controlling his content."
As the platform grows, these channels will be scalable enough that Brain envisions being able to host comedy specials, full-length movies or even a recurring show such as a sitcom. He recalls the problems the pro-life feature "Unplanned" faced regarding distribution and envisions a platform "free of bias" for artists to share their work.
"Our goal is to provide the infrastructure and work with creative people to help them monetize their content in a way that makes sense," he says. "We believe this benefits our entire community by providing a wide range of choices for entertainment that suits their preferences."
Brain understands why many social media users are wary of a product they otherwise love. He's tracked how using social media can tap into dopamine rushes, like when we see an Instagram post score a bevy of "likes."
"Dopamine is Pavlov's dog … it starts to mess with your reward mechanism in the brain," he says.
He hopes CloutHub delivers a healthier, more positive response from users.
"Social media has been used in the wrong way … it's missed an opportunity to bring people together and empowering them to address and influence the issues that affect their lives," he says.
For many, social media translates to, "look at me!" he says. "My hope is to raise social media to a powerful force for good … we can work on issues that matter to us … instead of being consumed on things that don't matter."