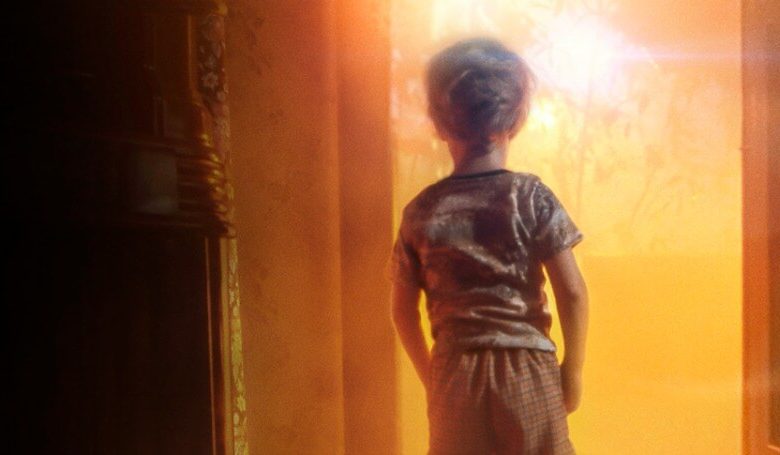 Talk about a sci-fi mismatch.
Old chums George Lucas and Steven Spielberg released genre-bending space sagas 40 years ago. Lucas scored a TKO, redefining both science fiction and merchandising forever, courtesy of "Star Wars." Spielberg's "Close Encounters of the Third Kind" came in a distant second on both the commercial and pop culture fronts.
No shame in that.
This week, Spielberg's epic yarn earns a fresh theatrical viewing. Naturally, the week-long release features a pristine 4K presentation with a few tweaks from the original version. (The movie has endured several nip and tucks under Spielberg's watchful eye).
CLOSE ENCOUNTERS OF THE THIRD KIND - Official Trailer
The story itself remains simple, even if the sight of star Richard Dreyfuss assembling a crude Devil's Tower remains perfectly messy. A Midwesterner becomes obsessed with what he thinks are signs of alien life on Earth, much to the chagrin of his family.
Spoiler alert: He's right.
To prepare for the film's re-release, here are 14 fun facts tied to the production.
Missed It by That Much: The "CE3K" crew considered shooting in Muncie, Indiana where the story is set. Turns out the production needed resources not readily found in Muncie and ended up shooting in Mobile, Ala., California and around Devil's Tower National Monument.
You Need to Leave, Sir: Steven Spielberg rocketed to fame with 1975's "Jaws," but most Americans couldn't pick him out of a crowd two years later. It's one reason the director once got turned away from the "CE3K" set when he couldn't produce his ID card.
FX Training Ground: Douglas Turnbull, the man who helped create the film's masterful FX, began his career as a background illustrator for NASA promotional films.
Nip and Tuck: The 1980 "Special Edition" cut 16 minutes and added 13 – all under Spielberg's supervision.
No Passport Required: Joe Alves, the film's production designer and location scout, was tasked with finding "an unusual piece of topography" by Spielberg. So he traveled all the way to India at one point before realizing what he needed was much closer to home – Devil's Tower. "Nothing comes close to seeing this thing. This incredible shape," he says.
I'm Out: Screenwriter Paul Schrader ("Taxi Driver") penned the original script, but Spielberg's rewrites were so extensive Schrader asked to have his name taken off the credits.
Roy's First UFO Encounter - Close Encounters of the Third Kind (1/8) Movie CLIP (1977) HD
Take Two: The film's original title, "Watch the Skies," came from the final words of "Thing from Another World," another sci-fi staple.
"You're Gonna Need a Bigger Spaceship": "CE3K" fans know R2-D2 can be seen, albeit upside down, as part of the alien spacecraft. Another Spielbergian detail? The shark from "Jaws" also is visible in one spaceship sequence.
An Icon Speaks: Legendary author legend Ray Bradbury once called "CE3K" the best science fiction film ever made.
Fear Factor: Both the U.S. Air Force and NASA stayed away from the production, worried the content might spread an irrational fear of UFOs. After all, Spielberg's "Jaws" did something similar for sharks at the beach.
Hail Mary: "CE3K" gave Columbia Pictures, in financial peril at the time, its biggest hit to date. Its domestic gross? $116 million.
First Draft: A teen Spielberg created a movie similar to "CE3K" called "Firelight" for a whopping $500. The film featured a gaggle of scientists probing the disappearance of several local citizens and the appearance of colorful lights in the sky.
Close Encounters of the Third Kind (2/8) Movie CLIP - Chasing the UFOs (1977) HD
Try, Try Again: The team tasked with creating the alien's mothership completed the original design before being told to start from scratch. That rejected version resembled a large teepee.
Accidental Author: Co-star Bob Balaban returned to school to complete his college degree in sociology after production wrapped. So he penned a paper on the social stratification on the movie's set. He brought up the topic at a party, which caught the ear of a local gossip columnist. She spun the anecdote into an exclusive about his behind-the-scenes diary of the film. That caused publishers to contact the actor on a similar concept. He quickly struck a deal and submitted his draft eight days later. "Because I had just finished the movie, it was pretty easy to recall a massive amount of detail." The result? "Spielberg, Truffaut & Me: An Actor's Diary
."