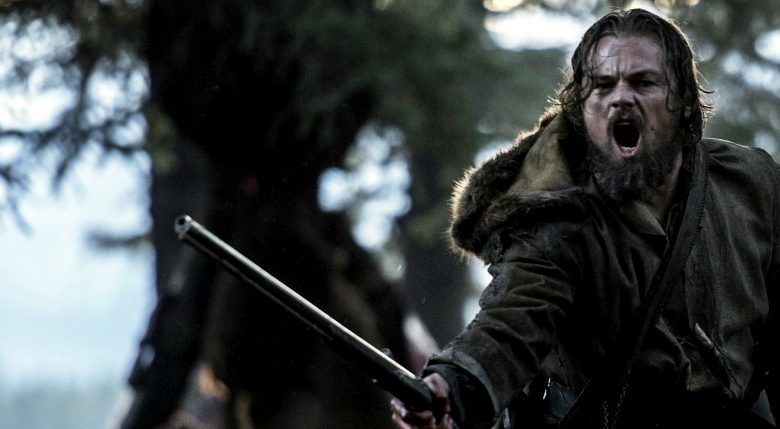 I loved "The Revenant" and how it captured the glory and gore of the human spirit in the wilderness.
And because I'm in development to direct a film I wrote with similar themes and settings, you can imagine my excitement when I saw the film's Blu-ray edition featured a "making of" documentary.
The Revenant | Official Trailer [HD] | 20th Century FOX
I wanted to see how the actors were directed, how the story was developed and how the wilderness was captured on film.
I also needed to know about that bear scene.
Star Leonardo DiCaprio's battle with a massive bear became a social media sensation. What happened? And how did they shoot such an amazingly lifelike scene?
I soon learned there was nothing in the featurette about the bear. In fact, every artistic expression in the process of filmmaking is barely touched on. That left room for DiCaprio's climate changed agenda.
RELATED: Leo's Lavish Lifestyle Clashes with Eco Message
The making of "The Revenant," titled "A World Unseen," takes you through life under siege by the white man. He's come to snatch your beaver and change your climate. Before gold and Big Oil, there were beaver pelts.
"A World Unseen" comes off as a preachy, 45-minute performance art piece. The film's director, Oscar winner Alejandro Gonzalez Inarritu, is seated on a bench talking to himself while film clips and the horrors of humanity's destruction of the earth play out in front of him.
I didn't learn anything I didn't already know about the computer models that predict climate change. Nor was I moved to take that extra beat to figure out if my beer can goes in the red, blue or green bin.
What really gets whitewashed in this do-good documentary is the huge carbon-footprint that a film production of this magnitude leaves behind. There are shots of the production where hundreds of cars, truck and trailers line the glorious wilderness.
No one in the documentary takes ownership of that.
FAST FACT: The Daily Mail reported in 2014 that DiCaprio owns mansions in Hollywood and Palm Springs in addition to other properties. He also regularly flies on private jets, which leave a bigger carbon footprint than commercial airliners.
People should be free to pursue their time and talents and bring their point of view to the world in any medium they so choose. But when you use your talents to point a finger at other people and at history, it helps to remember the other three fingers are pointing at you.
Save your money for an electric car that runs on coal. Watch the documentary here for free.
The Revenant | "A World Unseen" Documentary | 20th Century FOX