Interviews
How Christy St. John Shames Industry Sexism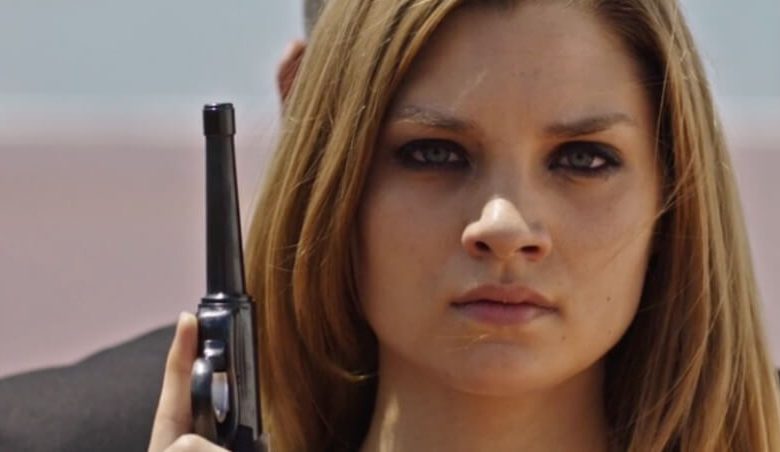 Christy St. John has a two-step piece of advice for her fellow actors.
"Get in classes. Get over yourself."
The young actress learned both the hard way after making the obligatory trek to Los Angeles. The self-described "small town Indiana girl" figured she was more than ready to tackle Tinsel Town. Then reality hit.
And spit.

Her first L.A.-based audition ended on a dispiriting note. She remembers "feeling great" about her performance as she walked back to her car. A homeless man got in her path and spit in her face.
"Everyone comes out [here] expecting to make it big right away. I thought I was so good. Turns out I was not," says St. John, noting that she didn't get the part. "My first year in L.A. grounded me."
She regrouped, enrolled in more acting classes and started to make inroads in one of the country's most competitive careers.
FAST FACT: Christy St. John's worst audition story? She was killing it during a reading when her kneecap popped and she fainted. Medics wheeled her out of the room on a gurney.
On paper, St. John didn't need more theatrical reps after settling down in L.A. She previously studied acting at Carnegie Mellon University, the Royal Conservatoire of Scotland and a number of improv schools.
She wanted more.
And that hustle paid off. St. John already has four guest star credits under her belt and is a series regular on "Duels," shown on Blackpills and VICE digital platforms. She also appeared on the web series "Ride With Me."
You can sample her funny side via the JustLikeThat YouTube channel.
Acting wasn't part of St. John's original game plan. She studied mechanical engineering at Carnegie Mellon after flirting with theater in high school.
"I didn't think the lifestyle was right for me," she explains. Studying abroad changed her focus, and her plans.
"It really showed me I need to do this," she says.
It's still not easy. She leans on a group of like-minded actresses to get through the rough patches. Together they laugh, swap horror stories and support each other along the way. It doesn't hurt to have access to Facebook.
RELATED: Goldthwait on His Celeb Peers, Weinstein: 'They Knew'
St. John recalls seeing a casting call sheet "so horrendous, sexist and awful" that she knew she had to share it. Somehow. So instead of writing the director, her first impulse, she shared the text on Facebook.
"It got an overwhelming response," she says. It's one way she uses humor to stay sane in the Hollywood ecosystem. Now, those postings are a recurring feature on her Facebook page.

For St. John, being social media savvy isn't just an emotional release. Flexing her creativity on sites like Instagram and Twitter help her climb show business' rickety ladder.
"I see it as the paperwork of being an actor. Every job has something you don't like doing," she says. Before moving to L.A. she didn't care much about Twitter or Facebook.
Now?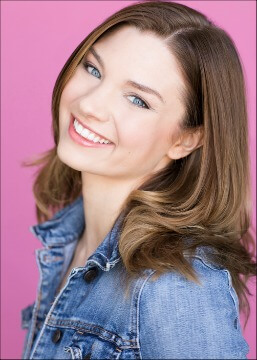 She posts something every day, and she's finding the joyful side of the process. Plus, she gets the occasional gig from her online posts.
"It's something I have to do," she says.
Finding her social media voice didn't happen overnight, though.
"People aren't looking for political commentary from young actresses," she says. Sharing the day-to-day travails of a young actress?
That's different.
You might see St. John next at an L.A. comedy store honing her standup chops. She's a naturally gifted comic, The actress is far more serious about what it takes to thrive in her field.
"Don't try to skip steps," she says, like paying too little for quality head shots. "Everybody does it when you come out here. It takes hard work for a long time [to succeed]. If you're looking to be a star you should reconsider this business."