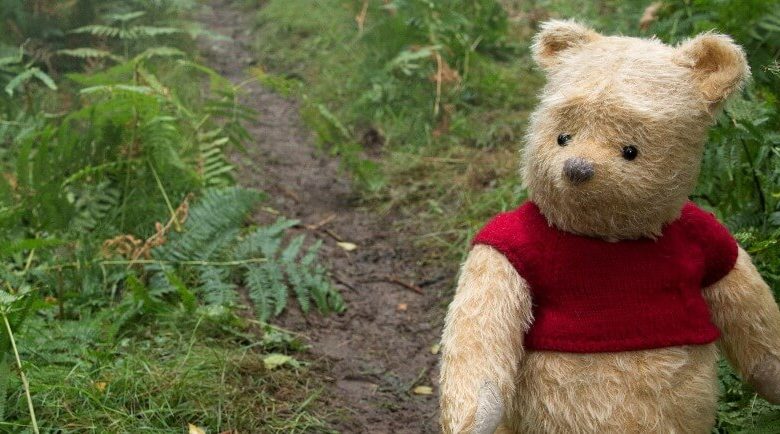 Nostalgia has a powerful hold on the human psyche.
While there are several reports on the matter, Dwight from "The Office," said it best:
"People underestimate the power of nostalgia. Nostalgia is truly one of the greatest human weaknesses. Second only to the neck."
Nostalgia and its power over us is clearly seen in Hollywood and our media consumption—perhaps most especially in product development and marketing.
Knowing this, those who bemoan Hollywood's lack of originality—the stunted creativity, the seeming desperation as known works are altered for racial, sexual, or secular reasoning—may greet Disney's "Christopher Robin" with cynicism.
Christopher Robin Official Trailer
After all, there's plenty of profit to be had in rehashing stories, expanding series and providing spin-offs, sequels, prequels and rebooting movies. Surely anyone who has grown up with memories of Winnie the Pooh, whether reading the books or watching the movies, or both, will appreciate the approach of seeing the beloved characters through the lens of Christopher Robin. The boy who regularly comes and visits with the animals of the Hundred Arce Wood has been part of pop culture for decades.
But this movie offers a surprising twist on Disney's trademark nostalgia-driven product line: "Christopher Robin" lets us to retain the innocence of childhood while also allowing us to grow up.
Warning: Spoilers Ahead
Christopher Robin (Ewan McGregor) has accomplished all the usual grown-up goals: He has a job, a lovely wife, Evelyn (Hayley Atwell), and together, they have a daughter, Madeline (Bronte Carmichael).
But when things get bad at work, Christopher is unable to take his family on vacation with him as he had promised. When he gets stuck at work, he has a surprise run-in with his old friend, Winnie the Pooh. Hearing that Pooh is unable to find his friends, they head back to the Hundred Acre Wood, where Christopher finds the rest of the old gang, including Tigger, Eyeore, Rabbit and Roo.
The adventure is far from over.
Pooh and his friends follow Christopher back to London as he is pressed for time with his work. This time, they are in the company of Madeline, as they search for her father. Evelyn, realizing Madeline is gone, hurries after her, and once they are all back in London, a frantic chase ensues. After reuniting, Christopher realizes the importance of family and friends.
Their adventures together further help inspire him with his work, and everyone gets a happy ending.
Christopher Robin Movie Clip - What to Do (2018) | Movieclips Coming Soon
When the family returns to the Hundred Acre Wood at the end of the film, Christopher is able to meet with both his past (Pooh, Piglet and the rest of his friends) with his future (his wife and daughter), bringing them together in a way that gives hope for the future.
Ultimately, the movie shows the innocence of a childhood promise coupled against the realities of difficult situations and choices. The audience is allowed to mature without having our childhood torn down or used purely for escapism from present troubles. Rather it shows us that the past has its place, and the good it has brought can be reconciled with the pain in our present.
Eventually this legacy can be passed on to our children.
Today, we have news that "Star Trek: The Next Generation" will get more of Sir Patrick Stewart, and we had "Star Wars" prequels at the turn of the century and now we have another trilogy to embrace (or hate).
What Fans HATED About Star Wars: The Last Jedi
"Star Trek" has been rebooted on the big screen, and there are plenty of movies about behind the scenes of pop culture figures such as Beatrix Potter, Mr. Rogers, and Steve Jobs (and Steve Jobs again). We can get caught up in the hype and extend our fantasies out for years (Marvel's "Iron Man" is 10 years old now).
In many ways, these movies put us, as the consumer, in a Peter Pan situation. As more movies, memorabilia and media are churned out, we are allowed to indulge in and expend our energies on juvenile delights,
We're able to do so now far beyond any generation before us. Hollywood's profit margin often depends on this (though with the tentpole hits and the uncertainty of MoviePass's future, this might be changing).
But is this a good thing? Much like pain, nostalgia can keep us in a rut. "Christopher Robin" offers a rebuttal to this cultural trend.
---
C. S. Johnson is the author of several young adult novels in a variety of genres including fantasy, science fiction, and historical fiction. Her latest spy adventure, "Kingdom of Ash and Soot (Book 1)," is now available. With a gift for sarcasm and an apologetic heart, she currently lives in Atlanta with her family. Find out more at Johnson's official Web site.