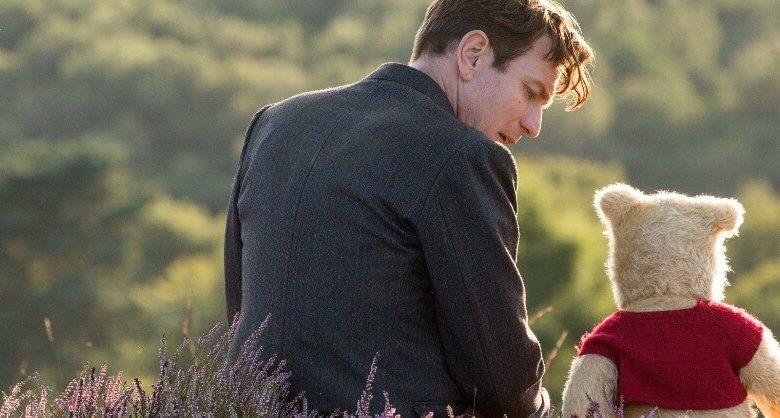 What's exciting about the latest take on A.A. Milne's honey-lovin' bear?
Hollywood hasn't made Winnie the Pooh cynical, ironic or, gasp, gritty. He's exactly as we remember him, a creature composed entirely of kindness.
Sound obvious? Remember how ABC tinkered with the Muppets, making the fuzzy characters hipper than ever before?
That flopped.
The Winnie the Pooh showcased in "Christopher Robin" is nothing of the kind. The movie reminds us how easily our childhoods slip away, and why that's a very bad thing, indeed.
Christopher Robin - In Theatres Friday
Ewan McGregor is Christopher Robin, a grown man who once spent time with imaginary friends like Pooh, Tigger and Eeyore. He's blessed with a beautiful wife (Hayley Atwell, "Agent Carter") and daughter (Bronte Carmichael), but his life is far from picturesque.
He's burdened with a hard-charging boss who makes working weekends mandatory. Where's the joy in Christopher's life, the Tigger-like bounce in his step?
Along comes Pooh, re-entering his life at the worst moment possible. Or at least that's how Christopher sees it. He's under the tightest deadline possible, with little time – or patience – for Pooh's shenanigans.
What he can't realize is that he needs Pooh now more than ever.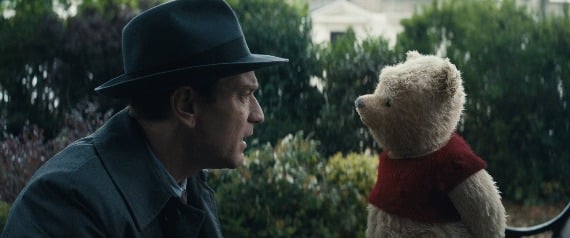 Director Marc Forster ("Monster's Ball," "Machine Gun Preacher") is an unlikely choice given the PG-rated material, let alone one with a turbo-charged gimmick. Forster follows the "Paddington" blueprint all the same, with slightly inferior results.
Don't talk down to the audience. Assume the kiddoes can "get" more than they're usually asked to solve. And pluck our heartstrings at regular intervals, sans apology.
The soundtrack's variations on the classic "Winnie-the-Pooh" theme do that on their own, thank you.
Pooh and friends are seen as stuffed animals come magically to life. The effects are seamless, almost startling in their perfection. Imagine Ted with a G-rated mouth. They interact with Christopher so organically there's never a moment where the frame feels false.
McGregor, quietly excellent in every project he claims, captures why adults so often can't remember what it's like to be a child. Life's demands stack too tall, the rewards seem so far away.
FAST FACT: A.A. Milne, who wrote "Winnie the Pooh" in 1926, served in the first World War despite adhering to pacifist views.
The screenplay credited to three scribes including Tom McCarthy ("Spotlight"), churns out one adorable quip atop another. Most go to Pooh, so irresistible you'll wish the movie played in 3D so you could reach in for a hug. The character is childhood boiled down to its core elements.
Friendship
Joy
Laughter
And nary a responisbility in sight
The hook behind "Christopher Robin" is undeniable, both to studio marketers and adults who grew up with the fuzzy bear. What if Christopher Robin grew up but never left his friends behind?
It's a wry way to extend the beloved Pooh brand. "Christopher Robin" also sends a sincere message (or three) our way. Seiize the day. Hug your kids. Keep part of your childhood alive.
Who can object to that?
HiT or Miss: Just try not to get misty-eyed during the adorable "Christopher Robin."