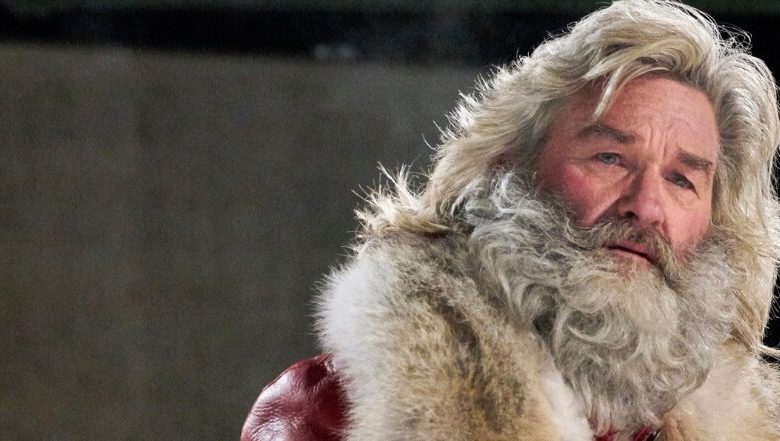 Who knew Snake Plissken would make a killer St. Nick?
Kurt Russell's take on Santa Claus – don't call him fat! – is the best part of Netflix's "The Christmas Chronicles." He's modern but old fashioned, even if he can't bring himself to bark, "ho, ho ho!"
The story itself is a qualified charmer, with one tonal miscue that ruins some of the fun.
The Christmas Chronicles | Official Trailer | Netflix
Siblings Teddy and Kate (Judah Lewis, Darby Camp) can't stop fighting, even on Christmas Eve. They lost their father recently, and since then Teddy's teen angst level has hit 11.
He begrudgingly teams with Kate to catch Santa Claus in the act. He doesn't believe in the jolly gent, but he lets his adolescent guard down for his sister's sake.
RELATED: HiT DVD Autopsy: 'Surviving Christmas'
They manage to catch Santa, all right, but at what cost? Their meddling damages Santa's sleigh and separates St. Nick from his trusty reindeer. Christmas is doomed unless they can put aside their differences and give Santa a hand.
Russell immediately announces he isn't Santa in the Mickey Rooney mold. This gift giver is sassy and hip, an icon all too aware of his press clippings. Russell never loses sight of the character's warmth and generosity, a vital asset.
The story takes a number of turns, from engaging to downright silly. Santa knows plenty about, well, everyone, which leads to some seriously funny exchanges. He's also aware of Teddy's demons, something the screenplay teases out in satisfying measures.
And then there's the cinematic coal.
RELATED: 5 Christmas Songs That Need a Break … Now
We're introduced to Santa's elves, tiny CGI creations that disconnect the story from its emotional core. It hurts that the FX here isn't first, second or even fifth rate. The rest of the film uses sly special effects to make the reindeer fly and turn Santa into a virtual gymnast.
The elves drop in as if from a straight-to-DVD "Trolls" sequel. And let's not even bring up the chainsaw-wielding elf.
Too late.
FAST FACT: A shoulder injury derailed a young Kurt Russell's baseball career, a run made while he was still under contract with Disney.
The film teems with plot holes and nagging questions, but most should be accepted at face value. This is about a mystical man who travels the globe one night a year, after all. Besides, there's something reassuring about the sight of Santa in modern times.
"The Christmas Chronicles" acknowledges that state of affairs. So does Russell, whose every move offers a wink and a nudge to modern sensibilities.
RELATED: Conservative Gift Guide for Christmas 2018
Russell's best moments aren't necessarily with the siblings, though. He's forced to prove himself to a pair of Chicago cops, who effectively stand in for the audiences. Would you believe a guy who looks like Santa is actually the real deal?
It's a shame that cynicism is so entrenched in our culture. It's why any new Santa outing, even one with a few miscues, is a seasonal relief.
No spoilers here, but the film wraps with a cameo that's darn near perfect.
HiT or Miss: It's not an instant holiday classic, but the joy of watching Kurt Russell as Santa Claus is enough reason to savor "The Christmas Chronicles."