Interviews
What does 'The Chosen' Have Planned for Season 2 (and Beyond)?
Producer Neal Harmon: History's 'most viewed show' focused on the 'greater good'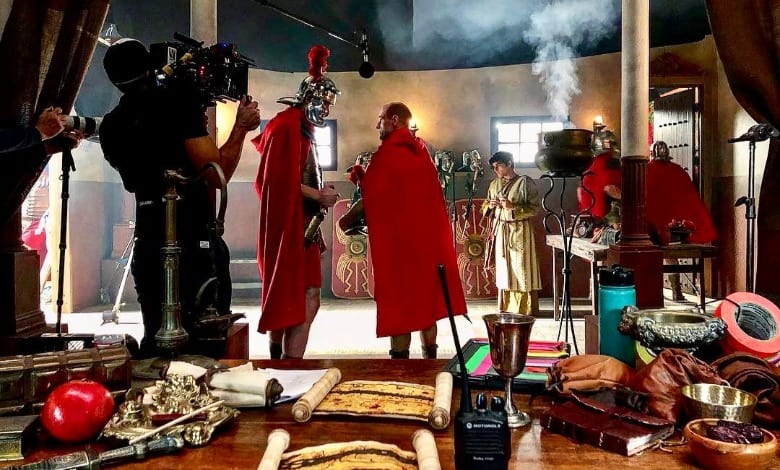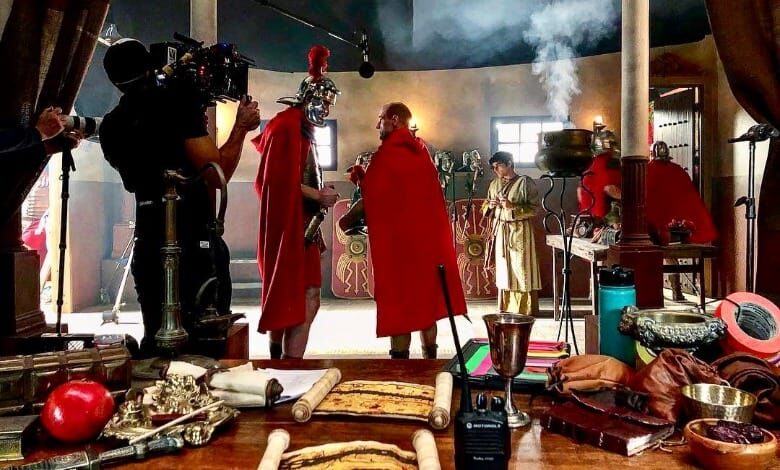 "The Chosen" gave itself a very tough act to follow.
The episodic look at Jesus Christ and the people directly touched by His wisdom became a new media sensation last year. The show's crowdfunding campaign shattered existing records.
That was just the beginning.
The eight-episode first season, showcased on both VidAngel and across multiple platforms, snagged more than 45 million views across 180 countries. Show creator Dallas Jenkins just announced season two will be shot in Goshen, Utah.
You prayed. THIS happened!
HiT reached out to "The Chosen" producer Neal Harmon, co-founder and CEO of VidAngel, to learn more about the show's second season as well as what made season one connect with audiences worldwide.
HiT: The old saw, "if it ain't broke, don't fix it" rushes to mind regarding "The Chosen." Nearly everything went right, from critical response to audience enthusiasm. Given that, what's your overall creative approach to Season 2?
Neal Harmon: I agree. We celebrate the fresh, biblically-inspired script telling human stories from the New Testament that we can all relate to, rather than focusing on doctrinal differences between faiths.
I also think it's very important to underscore that "The Chosen" is the first interfaith project of its kind in history. Evangelical Christians, Main-Line Protestants, Catholics, Messianic Jews, and members of the Church of Jesus Christ of Latter-day Saints have all come together to help the director, Dallas Jenkins, create and distribute this show around the world.
RELATED: Why 'The Chosen' Is a Faith-Based Game Changer
I have always wanted to be part of something where people who believe in the Bible put aside their denominational differences and focus on the greater good. That is taking place right now, and it is something that is honoring, humbling, and wonderful to be a part of.
My sincere hope is that seasons 2-7 will generate growing audience enthusiasm and will compel people to continue to dive into the scriptures to get to know Christ.
Here's a look at the production's "Pay It Forward" concept in action:
HiT The problem facing nearly every film and TV show now is COVID-19…. Are you able to start/continue production given those concerns?
Harmon: That's our plan, we will be taking many extra precautions with production, ensuring that our cast and crew are protected by the latest technology and to the best of our ability.
HiT: There must be an endless array of reactions to 'The Chosen' so far. Is there a particular reaction or piece of feedback that jumped out at you… and why?
Harmon: Any retelling of such a sacred story will be imperfect and should only be a jumping off point to encourage people to simply want to learn more about the Gospels, or even to pursue a personal relationship with Christ through prayer, reflection, and the studying of the scriptures.
This retelling, born out of so much struggle by the creators and the distributor, has a special spirit about it. Seeing audience reactions to the first season of "The Chosen" has surpassed all my expectations.
And my family. Wow.
My teenage daughter is not a fan of "churchy stuff" and has said, "It's always so boring and serious." She finished episode three and asked me, with a hopeful twinkle in her eye, "Do you think Jesus might have been like that?" She watched them all, on her own, without me there. That one anecdote of so, so many, was enough to make it worth the enormous efforts it took to make "The Chosen" a reality.
HiT: For years critics have been unkind to faith-based filmmaking… and some Christians would agree with that. It's a fairly new genre experiencing growing pains. "The Chosen" didn't fall into that critical pit. Credit, of course, goes to Dallas and his team, but is there a larger reason why the series earned better notices than previous faith efforts?
Harmon: We believe that people are responding so enthusiastically to the show because, from the scripts to the filming to the performances to the editing, it's so authentic.
It brings the Bible to life by highlighting the fact that these people were real people and that this was a real human experience.
Rather than feeling like distant pages, it connects to help people alive today, and I think that's the magic that Dallas Jenkins, his team and the backers (we call them The Chosen army) created. We know this because we hear time and again of people turning to the scriptures with renewed enthusiasm after watching the show.
HiT: Are you already looking forward to a season 3, or not more? If so, what are your ambitions for the show?
Harmon: Absolutely. We're planning 7 seasons. This series is in over 180 countries and being translated into 52 languages currently, and we are just getting started.
Our goal is to reach over a billion people with this show. It may not be the most profitable show in history (because Pay-It-Forward is voluntary), but we believe it can become the most viewed show in history.