Industry News
Chazz Palminteri: 'Art Can't Be Safe'
'Bronx Tale' legend shares story of P.C. mindset crushing truth of TV moment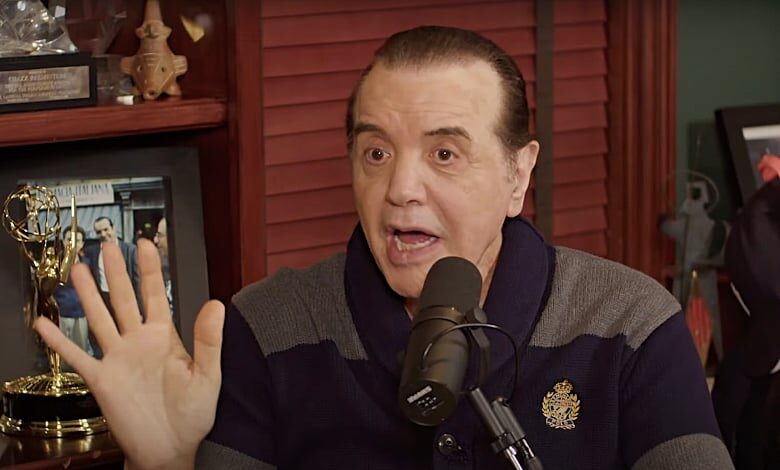 An actor can work steadily for years, even decades, but a single project can be his or her calling card.
For Chazz Palminteri, that film is 1993's "A Bronx Tale." The movie, based on the actor's 1989 play spun from his life experiences, is forever tied to the star.
The story follows a teen named Calogero (Lillo Brancato, Jr.) torn between following in his hard-working father's footsteps and embracing a mob life teeming with money and adulation. Palminteri plays Sonny, a mafia kingpin trying to lure Calogero to the dark side.
That kind of story requires plenty of rough edges to capture its coming of age narrative. Truth matters in art, and Palminteri explained that in a recent edition of his podcast.
"The Chazz Palminteri Show" invited comedian Gerard Michaels to discuss why "A Bronx Tale" endures and, along the way, how politically correct thinking damages the creative process.
RELATED: KEVIN COSTNER: I'M NOT POLITICALLY CORRECT
Palminteri co-stars in the Epix series "Godfather of Harlem" with Forest Whitaker. The show, which starts its third season on Jan. 15, follows mobster Bumpy Johnson's fight with the Genovese crime family in the 1960s.
Godfather of Harlem (MGM+ 2023 Series) - Season 3 Tease
The actor shared a powerful, behind-the-scenes story that speaks to the modern fight to create art without restrictions.
Michaels weighed in on Cancel Culture during the podcast, arguing the punishments comics face today pale compared to what comic Lenny Bruce endured in the 1960s. Comedians shouldn't be afraid of being banned on social media, nor should they water down their material to appease select scolds.
Art Can't Be Safe with @GerardMichaels - Chazz Palminteri Show | EP 99
"You've gotta be allowed to fail, to say something and go for it and also have the audiences say, 'oh, that isn't it,'" Gerard said.
"I love when comics step out there," Palminteri added.
"Is art supposed to be safe?" Gerard asked.
"[Art] can't be safe … I write what's in my heart, that's it. I don't mean to hurt anyone, but I write what's in my heart," Palminteri said.
The host recalled shooting "Godfather of Harlem" and running into a conflict with the show's creative team over a single line of dialogue. Palminteri plays real-life crime boss Joe Bonanno in the series.
"Here is it, 1960, and I'm doing a scene with Forest Whitaker [playing Bumpy Johnson] and I'm talking to him about how his people killed my son, and in the script it said, 'four n-words, the n-word,' so I said it. They called me over and said, 'we decided we can't use the n-word.' And I said, I don't understand. It's in the script. It's right. They said, 'you have to say four negroes.'"
That didn't sit well with Palminteri, who understood how cleaning up the ugly language wouldn't be true to the era or the scene in general.
"Listen to me. I'm a wise guy. I'm Joe Bonanno … they killed my son. Do you think Joe Bonanno is going to say the words, 'four negroes killed my son,'" he said.
"They said, 'well, you can't say it.' I'm saying it, [the moment] has to be real," he said.
Palminteri had the on-set support of Whitaker, who not only stars in the series but serves as an executive producer on the show.
"Forest agreed with me, and then finally [showrunner] Chris [Brancato] said, 'Chazz, say it. You have to say it. I'll deal with [the studio executives] and you just say it."
"He called me [later]and said, 'we left it in because it was right,'" Brancato later told Palminteri.
"We've gotten into this odd place where actors can't act anymore," Gerard said, noting the simple truth that "Breaking Bad" actor Bryan Cranston doesn't actually sell meth in his spare time. It's the character he plays in the celebrated show. "Stories can't be told. Everything is through this lens of realism."
"It's called 'acting,'" Palminteri interrupted.