Industry News
'Chappaquiddick' Star: 'Everybody Gave [Ted Kennedy] a Pass'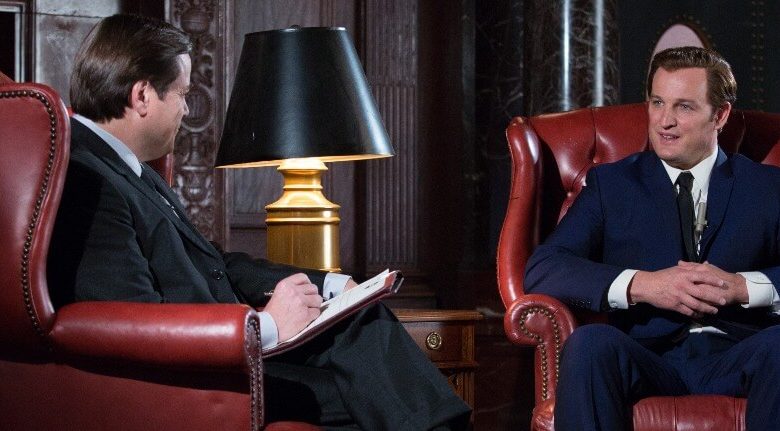 Jason Clarke got quite the education after accepting the lead role in "Chappaquiddick."
The movie, out April 6, follows the events surrounding the 1969 death of Mary Jo Kopechne. Sen. Ted Kennedy (Clarke) was driving Kopechne, a campaign worker for his late brother Robert F. Kennedy, home on the Massachusettes island of Chappaquiddick when he crashed his Oldsmobile through a fence, landing the car in a pond.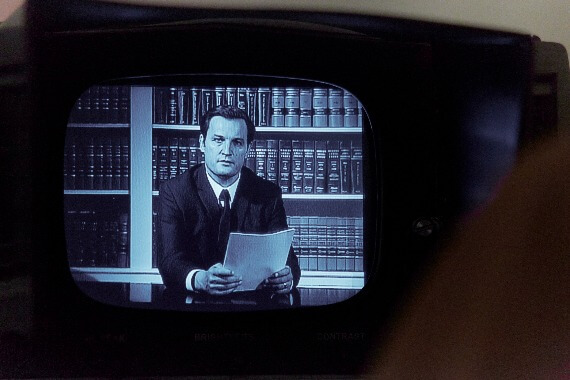 Kennedy escaped the submerged car but Koechne remained trapped inside. The Senator waited 10 hours to call for help.
"I was overcome, I'm frank to say, by a jumble of emotions: grief, fear, doubt, exhaustion, panic, confusion and shock," he said at the time.
The diver who pulled Kopechne's body from the car said she didn't drown instantly. A trapped pocket of air temporarily kept her alive, but no autopsy was performed on the body.
Much of this proved new to Clarke, the Australian actor from "Terminator Genisys" and "Dawn of the Planet of the Apes."
He's since gotten up to speed on the issue.
Chappaquiddick Trailer #2 - Cover Up
The film's creative team insists "Chappaquiddick" is focused on the truth, not conjecture or partisan bias. Audiences can decide for themselves starting April 6. The early crush of reviews from the film's festival circuit suggests the film succeeds on a factual level.
In short, this isn't a smear job. That didn't stop some "powerful people" from trying to stop the film's production.
"We're not making propaganda. Here is this amazing, incredible, traumatic event, which I think has had a massive impact, and still does, and effects the world we're in now–20th century American history," Clarke told Variety.
The role gave the actor insights into more than just the 1969 tragedy. It let him view his fellow Democrats in a new light, including those pulling the levers in the media. The film also found him re-examining those politicians who fawned over Kennedy while ignoring his darkest act.
Chappaquiddick Movie Clip - Family (2018) | Movieclips Indie
To "become" Kennedy, the actual did his homework. He studied archival footage to nail the late Senator's voice and mannerisms. That led him to the 2008 DNC convention where Kennedy introduced the future president, Sen. Barack Obama.
The moment chilled the actor.
"I couldn't listen to that speech of Barack's in the same kind of way. What have we done? … Everybody gave [Kennedy] a pass.
RELATED: Will 'Chappaquiddick' Go the Full 'Confirmation?'
Other fascinating insights from Clarke based on his Deadline.com interview:
On the Chappaquiddick scandal and its legacy:
I don't understand why it's not taught more, why more people don't know about it. I think the first time you watch, the facts are shocking and it's a constricting feeling. Like, my God, this can't be true, can it? The second time around, a lot of people have a much more emotional response, like, how can people not know about this?
On Democrats in the Age of Trump:
Remember when George W. Bush came out and said, "You're either for us or against us"? The left has become a little like that now too. Anything that gets in the way of, [Trump] has to get out of the White House. That's a bit scary. I guess that's why people are afraid.
On the media's wariness to cover "Chappaquiddick"
Look, we've definitely gotten a lot interest from the right from Fox, but the left are not engaging. Bill Maher and Rachel Maddow passed on covering the film. I think Chris Mathews is still considering but hasn't committed, and The New York Times isn't really entering into a dialogue about it. [Editor's note: The Times ran two "Chappaquiddick"-related stories since this interview ran]
I am finding that on the right, they're more willing to have a look at it than the left, I don't know if they'll it. I don't think they know how to fit this into their agenda….
Why won't Rachel Maddow have us on her show to talk about how we feel about this now?
On Hillary Clinton's handling of sensitive materials as Secretary of State:
Who does that? [Clinton] was the Secretary of State, and with everything she'd been through, how does that happen? Incompetence and hubris, across the board. Not trying to be mean, but you behaved like that in your job, you wouldn't have a job.